Unfair and Deceptive Acts and Practices laws are designed to protect consumers from unfair and deceptive trade practices in the marketplace, including false or misleading advertising.
While these laws and regulations cover merchants of goods and services generally, not just auto dealers, it's important to know auto dealer liability risks for UDAP practices under the FTC Act, the Dodd Frank Act, and state UDAP laws. As these laws are a "catch all" for bad conduct, they present a substantial risk for a variety of misdeeds in selling vehicles to, or financing vehicles for, consumers. Check out the following best practices tips, and then log onto the 2017 Compliance Guide for more vital information about UDAPs:
1. Adopt a dealership code of conduct emphasizing honesty and transparency with customers and train all your employees.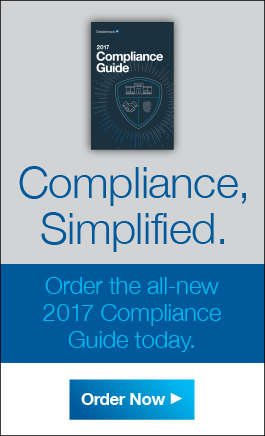 While you can't specifically prohibit every possible practice your employees should not do, you can establish a set of principles and guidelines to govern employee conduct. Your employees have to know how you want your business to be conducted, and each employee should sign their affirmation that they understand and will comply with the code of conduct to reflect well on your dealership. Your code of conduct and training should contain specific standards of behavior that exemplify the principles embodied in the code of conduct. Enforce your code of conduct by reviewing deal files, listening to customers, and stressing the importance of proper behavior.
2. Know your state's law on the amount of "doc fees" a dealer can collect.
If the law permits such a fee, but does not prescribe a specific amount, be sure you can reasonably defend your "doc fees" in relation to your cost of preparing documents and titling work for vehicles you sell. Many states permit "reasonable" doc fees but do not give any guidance on what constitutes "reasonable" for this purpose.
3. Have an attorney or compliance professional conduct periodic compliance audits and "mystery shopping" at your dealership to identify areas that might support UDAP violations.
Remember that in many states a violation of any federal consumer protection law or regulation (e.g., failing to publish a Spanish-language Used Car Guide on a used vehicle that was negotiated for sale in Spanish or failure to provide an adverse action notice) is an automatic violation of a state's UDAP laws. Promptly correct any deficiencies identified using appropriate staff training to avoid repetition or other conduct that may lend itself to being an unfair or deceptive trade practice. Remember to live y your dealership's code of conduct and train your employees frequently.