The General Managers and Dealer Principals that I speak to are always brainstorming new ways to improve their business. And I mean always. It's like they can't turn it off. I've been in their shoes, too, with plenty of years as a General Manager, myself. I get it. In retail automotive, there's simply no time to sit back and watch your business run, thinking, "Things are just fine the way they are." When things are up—your competition down the street is doing better. When sales are down, maybe inventory is low, you focus on acquisitions and leads. And, always, you're looking at data to run numbers from each department. When it comes down to it, running a dealership demands that all systems are working in sync.
I know for a fact that the right DMS technology can help your business thrive—earning you more money and helping your whole team to do their jobs more freely. When it comes down to it, the right DMS technology is a game-changer.
Flexible Technology Connects and Improves
Your dealership deserves technology that doesn't compromise when it comes to the important factors. Yet, a lot of the General Managers I meet are usually settling in several key areas when it comes down to it. They sacrifice on integrations, but they end up saving on cost. Or they find a great DMS that works with their CRM, but it's cumbersome and doesn't have flexible workflows. "Well, you can't win them all," is basically the sentiment. And that's how it often goes. A truly versatile DMS should empower and improve the way your dealership performs by connecting your technology. Flexible integration with all of your dealership technology breaks down the silos that create cumbersome workflows and drive up fees from your providers.
Long Term Contracts and Hidden Fees
When it comes to your technology provider, one major red flag is an insistence on signing lengthy contracts that ensure your partnership long into the future. You don't know what the next two years will look like—just look at the last two! When a vendor no longer has a need to earn your trust every month, you're in a bad position. Does your business have plans to expand? What happens when you outgrow your current provider? Whom do you contact when you discover you're paying more than you expected due to costly integration fees? In one study, an average dealer could expect to spend $42,000 a year on integration fees.
Easy to Learn is Easy to Use
More of the buying process has moved online. But the idea that buyers are forgoing any interaction with your sales team is sort of a misunderstanding. While it's true that heavy digital users have reduced their time at the dealership by up to 40 minutes, in one report, they still visit. Some interactions will be 100% virtual. Others will take place in the showroom or the service center. Optimizing efficiency is key. And the way to do that is by streamlining your workflows, reducing the friction points your staff encounters when switching from disparate software systems that enable transactions and when pulling valuable data. When your team has access to technology that puts data right at their fingertips—and doesn't slow them down—they thrive. And so do you. Your DMS technology shouldn't take weeks and weeks to master. In fact, the sooner your team can reach productivity, the better they'll feel about their roles.
It's been quite a whirlwind year for dealers that I've talked to. Inventory levels have yet to recover. The sales process continues to move to a more digitized model. And service optimization is making it easier than ever to connect consumers and your service lane. Buyer satisfaction rates are up, year-over-year, to 72%. But bad habits are often formed in good times. And, without a partner in your corner, things like inflation, rising interest rates, and the cost of doing business are going to catch up.
Your dealership deserves technology that doesn't compromise when it comes to the important factors. Ready to learn more? Don't wait:. Visit Dealertrack.com today.
About the Autho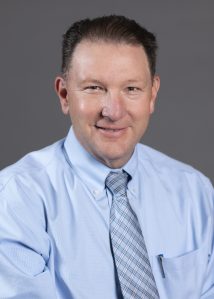 r | Randy Wilson
With over thirty years of experience in the retail automotive industry, Randy Wilson brings exceptional wisdom to his role as Director of Performance Management to the Dealertrack DMS team. By leading a team of Performance Managers who have all previously held high-level dealership responsibilities in their careers, he is committed to driving rapid transformation and building measurable growth for our partners. Randy joined Cox Automotive in 2012 and works tirelessly to bring real-world experience into the development of technologies that enhance the day-to-day performance and efficiencies of every aspect of the business. In his spare time, he can be found sporting his Cheesehead gear and spending any spare moment boating and fishing on the ocean. He and his wife have four children together and five grandkids.