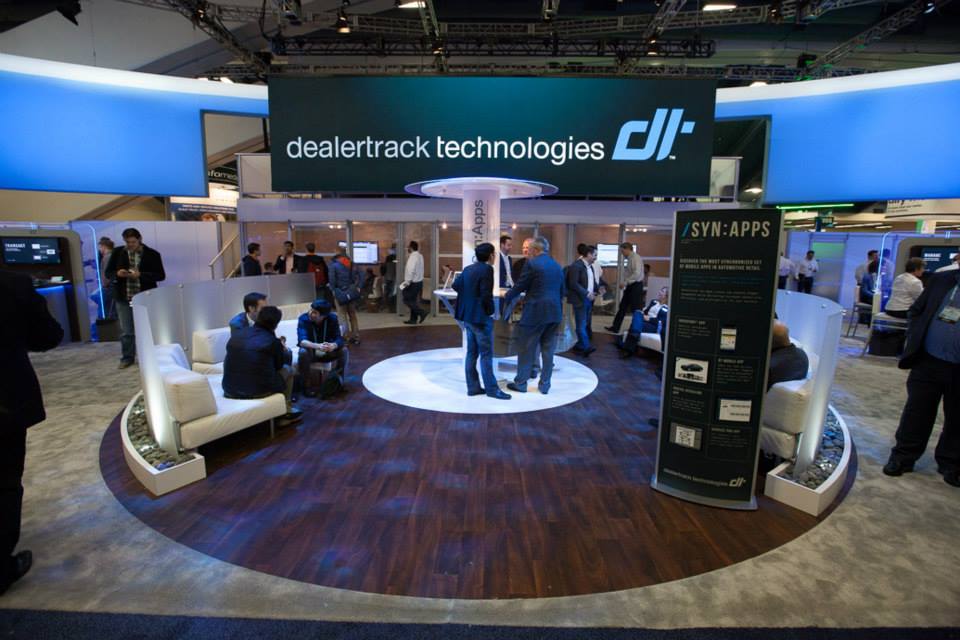 If Day One was a celebration of our transformation into a new Dealertrack, then Day Two was about the difference we make to our clients and the spirit of innovation that drives the development of our products and services. That's what it looked like from my small white desk in the middle of the booth. In fact, today that desire for innovation was expressed in a myriad of colorful and frustrating ways:
"I have your Registration and Titling product, and it works great. I don't even think about it. So when can I see something about your DMS?"
"I have [a competitor], and we hate it. Hate it. I just want to see what you have."
"I came back to sign up for Accelerated Title. Can I make an appointment to talk about Inventory+?"
Dealers wanted to know stuff. They wanted the brass tacks.
That's not a surprise when you think about the breadth of our offerings, or the power of our technology and expertise. Here are just a few examples: the Inventory+ Multiplatform Listing tool enables dealers to launch wholesale vehicles on all major online auction sites, at the same time, from one platform. It's smart, integrated and powerful. Published results from Acura Carland show how Digital Retailing Tools fit into a BDC process and improve not only sales — but team morale. With our Compliance product, if the dealer has the Social Security number, the system will automatically pull Red Flags – and will still run an OFAC check if you don't have a Social Security number.
Maybe that helps to make selling cars fun. It certainly means that Dealertrack products and services make selling cars easier than ever – which is why our booth at NADA 2015 is so crowded and why dealer after dealer comes into the booth wanting answers to a broad range of technology questions.
One gentleman poised his question this way: "OK, look. I want to understand about your service product, what you have that saves time in the service lane, you know — all that. But I also want something that easily values a car on trade. Do you see what I mean?"
Others were less specific:
"I just want to know about all your products."
"Well, I'm here to talk DMS but I also really want to talk about Inventory+. Can we talk about DMS and then I will come back tomorrow to talk about Inventory+?"
Occasionally, it was the reps who would approach the desk and ask if a dealer – who was already engaged – could visit a different product rep after they were finished. Think about that: They ended up spending hours in the booth, talking about our products, seeing the innovation and watching the dedication of our employees.
It must have left a positive impression. And if it didn't, then the party did. Frankly, writing about arguably the most amazing NADA party ever is a bit silly when you can watch a video of the event. Needless to say, though, thousands of people visited AT&T Park on Saturday evening for an event that kicked off with Trombone Shorty, included Grace Potter and closed with a deep, rich set by Gregg Allman. There was a ferris wheel in left field — in left field! — and games of chance and skill throughout the infield. It was a carnival. It was concert. It was on ground where world championships had been won.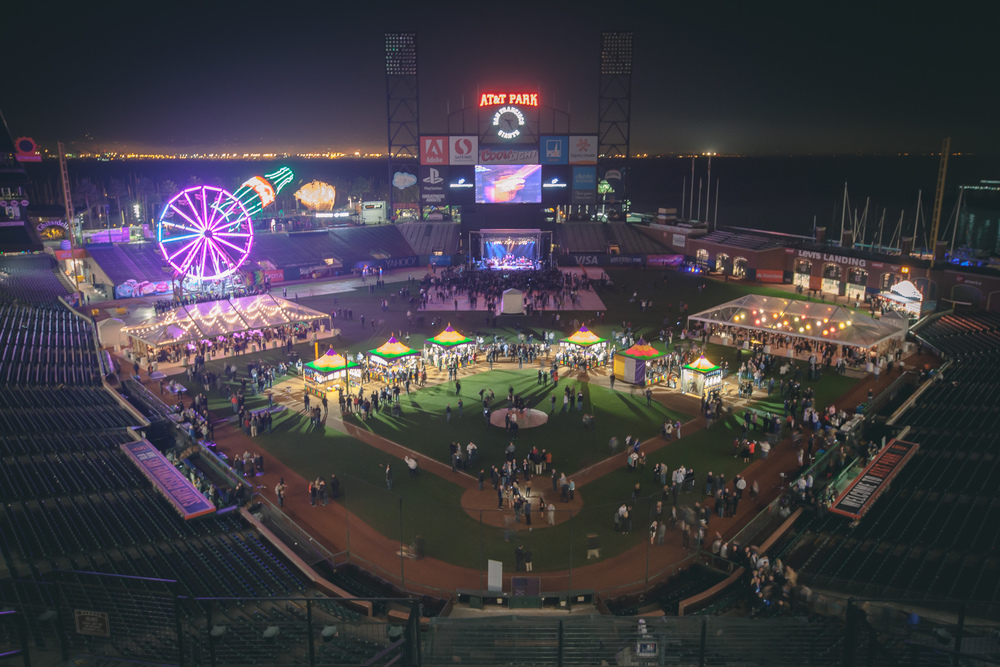 That is about as big as it gets. And thinking about it, maybe that's fitting. After all, it was only as big as our appreciation for our clients and the innovation we create to make their businesses better.
See and read more of our NADA 2015 coverage: