Everyone – and anyone – who's looking to buy a car starts online.
That's a simple fact, and a sales reality that requires dealer managers and staff to make sure the connection between website and showroom is seamless, authentic, and familiar. To do that, the online first impression is critical to the way the in-store relationship unfolds. So if your website is little more than a digital brochure, that's going to penalize the teams that sell your cars and build relationships with customers.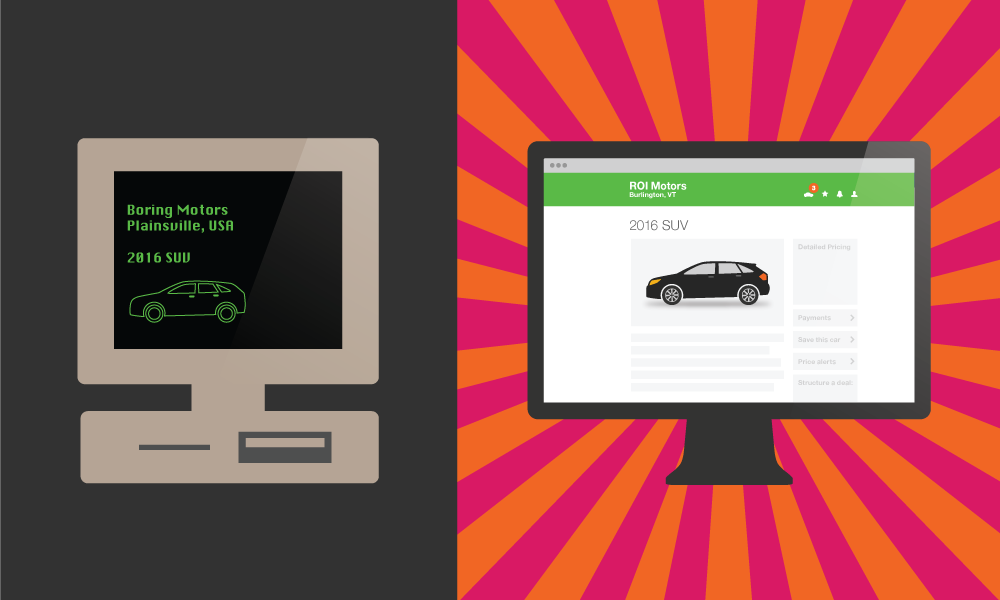 Dealer.com optimizes the digital experience for a powerful first impression better than anyone else. In fact, our partner in automotive retail solutions recently published an article on how to make sure your website stays away from the static blues of a digital brochure, and keeps pace with the ever-changing (and ever mobile) demands of shoppers. Click here to check it out, and apply these tips to your own dealer website.