2020 has continued to teach our industry important lessons and has caused us to think and rethink just about everything. Navigating the changes the past seven months hasn't been easy, and we've relied heavily on data to inform, educate, and inspire us through a nation-wide shutdown and a significant digital retailing shift that has changed how we'll do business forever. I had the opportunity to speak with Hireology's CEO and Co-founder, Adam Robinson in a live discussion, where we explored the implications from that data and how many dealerships are not only coping, but improving upon their expectations. My research includes insights from recent Dealer Advisory Board sessions, as well as bi-monthly Cox Automotive COVID-19 Consumer & Dealer Sentiment surveys. While the following list doesn't include all of our team's findings, it does outline three major opportunities learned thus far in 2020. (Check out the full webinar to learn more.)
Digitization is Here to Stay
In the September Cox COVID-19 sentiment survey, 57% of the people surveyed were still extremely concerned with contracting COVID. Many dealerships are still seeing low foot traffic in their stores as buyers are doing the majority of their car shopping online. That same study also reports that up to 75% of franchise dealers have adopted some form of digital retailing. In fact, there has been a 70% rise in vehicle sales and a 74% rise in service. That's remarkable, and we believe this is a testament to dealers across the country building better digital retailing programs to reach, connect, and accommodate their consumers. The big lesson you should take from this is that the changes you've made to reach your buyers remotely were not—and should not be considered—temporary.

New Digital Dealership, New Structure
The Cox COVID-19 impact survey reported that two out of three buyers would prefer to complete one-hundred percent of the buying process online. That means offering flexibility in your dealership's shopping process and providing a way for the third—who still prefers to kick the tires in person—to do that. You should be actively hiring and training team members who can reach a public who is still very much interested in this new method of buying and servicing vehicles. Many of the dealers we spoke with in our Dealer Advisory Board sessions reported the need to rethink their entire sales operations, release old-school thinking, and hire people focused on the consumer experience who understood technologies like the CRM, Digital Retailing, and others.
Integrated Technology Enables Better Processes
Cox has continued to create new products and integrations, as well as enhancing critical integration points between core systems like Dealertrack DMS and VinSolutions throughout the year to give you better data-driven insights, tools to advance your digital retailing strategies, and insight into potential buyers. By reducing the friction-points between the technologies your team relies upon to service your customers—whether in the service department, financing, or on the (virtual) sales floor—your dealership staff can provide an optimal customer service experience, whatever that looks like.
I'll say it again, the impact of COVID-19 has and will continue to influence the behavior of both car-buyers and service customers. It will continue to demand changes in your processes from generating leads to adding or modifying the dropoff and pick up services you offer. You've shown how agile you can be as you've changed and created new processes over the past six to seven months to respond to COVID-19 and your customer's needs. So while it feels like so much in our world continues to change, one thing remains certain: your ability to meet your customers' needs inspires us to help you grow.

About the Author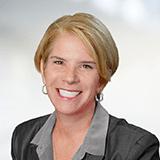 Mandi Fang
VP Dealer Service and Support—Mandi Fang is the Vice President of Dealer Service and Support at Dealertrack DMS. She brings with her a wealth of experience from DMS and vAuto, working closely with key internal and external stakeholders to prioritize and pursue product initiatives that advance business goals for clients and the Cox Automotive Retail Solutions Group. In 2016, Mandi was recognized as one of Auto Remarketing's Women in Remarketing and received the Spirit of Leadership Award from Women's Automotive Association International.
Prior to Cox Automotive, Mandi successfully held product development, management, customer relationship and sales roles with automotive industry leaders Reynolds & Reynolds and Digital Motorworks, earning multiple awards for her service. Mandi received her Bachelor of Arts in communications from Morehead State University. å