Ken Schmidt is Mr. Cool. Self-assured and confident, Schmidt remains the embodiment of the Harley brand even though almost 20 years have passed since he left his position as Director of Communications. That's not by accident, and not just for show. His testimony is steeped in Harley culture and passion for the brand because the lessons therein are as valuable today as when he began to tell them. It's still very much a tattoo-worthy performance, especially for auto retail executives looking to build a little aspiration for their brands.
That leather jacket is still more about go than show.
True to that, Schmidt took 2016 DSES attendees on a ride through the story of Harley's resurgence and redemption, from a serious bad boy reputation to sad American afterthought…and finally to the brand's rightful place as motorized cultural icon. "Back then, the public loathed Harley-Davidson, because people thought only criminals drove Harleys," said Schmidt. "And the thing was, anyone who owned a bike would tell you that a Harley was a lousy bike." The reality, said Schmidt, wasn't that bad. "The problems weren't as bad as they seemed. But how do you sell that?" he said. "Harley-Davidson: Not as terrible as you think? That's doesn't work. On top of that, the dealerships were horrible. When dealership environments began to change, we didn't adjust."
Schmidt's message – his story of victory and, in a way, redemption for a classic American brand – is loaded with common sense, psychology and practicality. First, no one ever believes what you say about yourself. That's a hard and fast rule. Second, if you want to change consumer minds you must always do it at the store. You can't sell something aspirational out of a tool and chainsaw store, and the stone-cold fact of the matter is that the resurgence of a brand starts where people go to touch the metal and introduce themselves to the experience of ownership.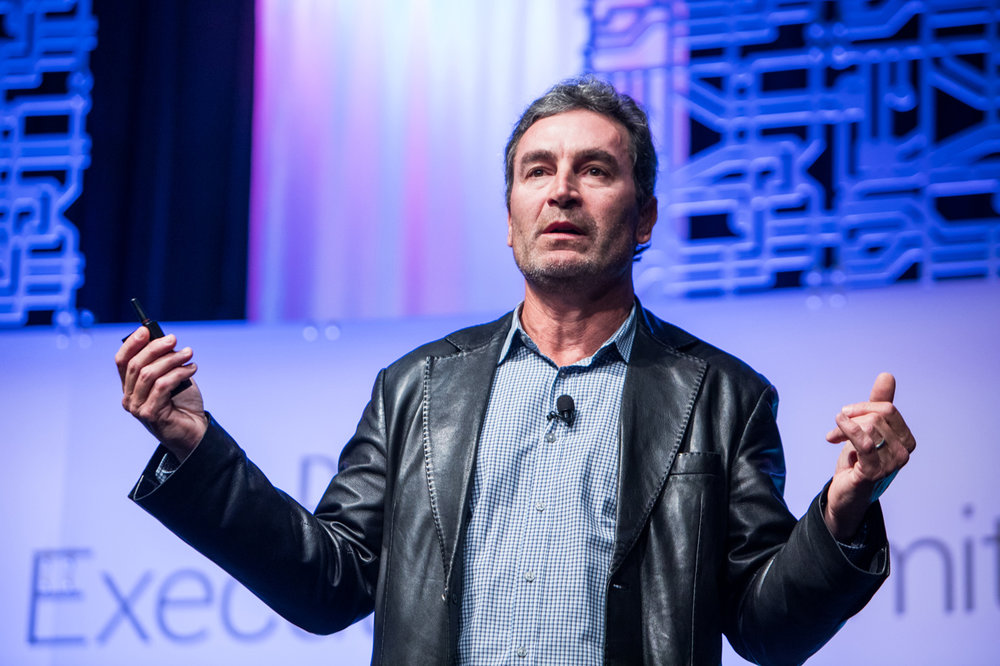 Skeptical? It's true that automotive retail is different in many ways, from pricing to availability and beyond. The reality is also that marketing is far more complicated than 20 years ago; it's a relatively new world, one that's changing even now. Yet think about the impact of Schmidt's recipe. Consider how many people are willing to ink themselves with a permanent symbol of allegiance to the brand, and how it may be that applying his advice could indeed change the tenor and tone of the conversation at the showroom – from "how low can you go" to "when can I have it."
What are People Saying?
"People are buying cars right now at your dealerships," said Schmidt. "What are they saying? What do you want them to say, and what is your team doing to get them to say it?" Schmidt's point is obvious: getting people to help Harley build the business was the key, as it is for a dealership. The goal isn't to just sell a car, but to also create a vocal advocate of the product and brand. "This is a community-based business run by locals," said Schmidt. "So what are the people who buy from you saying? Look at it this way: when no story gets told, no demand gets built."
Schmidt compared bikes, televisions and cars to underline the point: in a commoditized market, just having good product and service isn't enough. In today's environment, everyone tosses out brain food about products that most people don't understand – and that invariably people start saying and marketing the same content and information. "Let's give you a bunch of stuff you don't understand," said Schmidt, "The truth is that we don't like using our brains to decide on a product. Numbers are never the basis for storytelling – it's that need to feel special, that need for self-validation that creates actualization, makes us feel good and tells a story that we go back to repeatedly."
For Harley, creating that story is paramount: Schmidt told a story about how important it is that specialists working at bike events and dealership open houses are passionate about not just the motorcycle life – but the Harley life, and how that enthusiasm sets the tone that will inevitably end up with a purchase at some point down the road. And yes, riding a Softail for the first time is a little different than going on a test drive in a Honda Civic. Of course it is. And it's true that buying a Harley-Davidson motorcycle is a much different thing than purchasing a Toyota Camry. Yet the experience dealerships create around the purchase, the story that buyers tell in the aftermath of their time in the showroom, that's what remains long after the thrill of the new car smell is gone.