Swope Nissan
Dealertrack technology allows our dealership to push car deals through more quickly, get paid faster, and reduce contract expenses.
- Taylor Klein
F&I Manager Swope Nissan
Why they chose Dealertrack
Since they opened their doors in 2008, the team at Swope Nissan has embraced technology as a key part of the sales process. When they began to build a united digital footprint, they started with key partners under the Cox Automotive name: Dealer.com for websites and advertising, VinSolutions for customer relationship management, Dealertrack DMS as the hub of dealership activity, and Dealertrack Showroom Solutions for finance and sales. Together, these four solutions have created an optimized and connected experience that results in a faster, more efficient experience.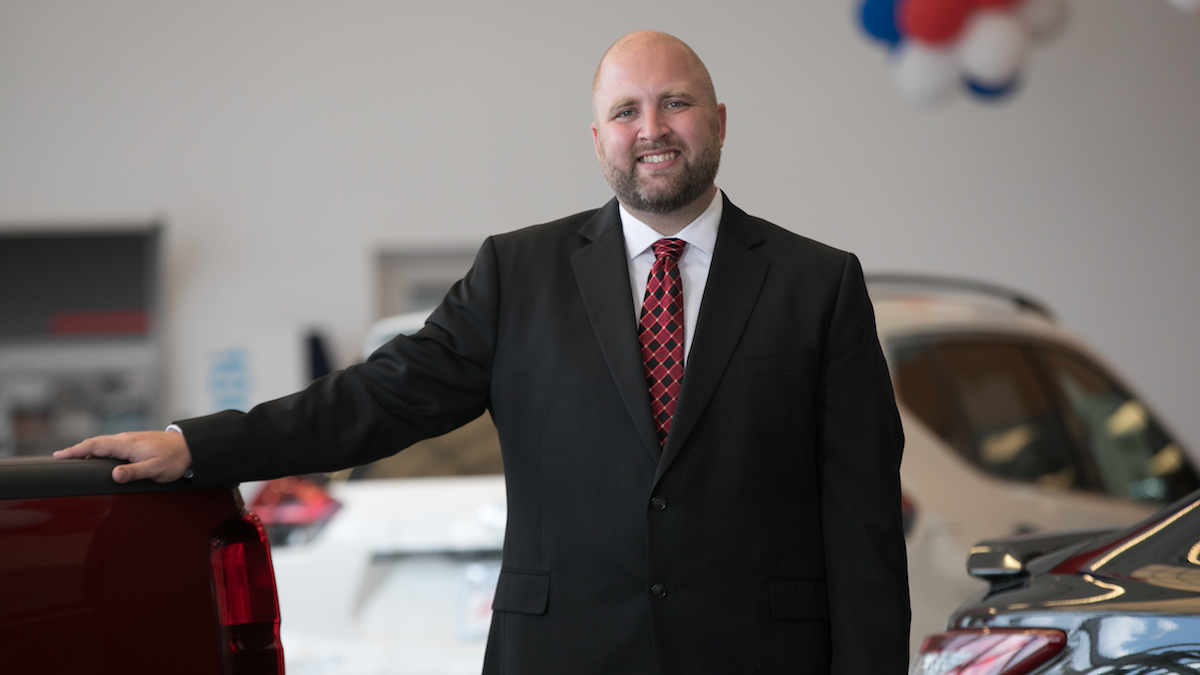 Connect the Showroom Experience
In virtually every aspect of sales and operations, the Swope Nissan team relies on the connective value of Cox Automotive - and Dealertrack - to deliver an efficient and simplified experience.
More Efficiency
By reaching out to VinSolutions for lead data, and pushing that information toward crucial Dealertrack Sales and F&I solutions, Dealertrack DMS provides a secure pathway that keeps Swope Nissan's operations moving forward.
Extra Compliance Coverage
At Swope Nissan, Dealertrack's compliance technology is integrated throughout the sales and F&I process, ensuring deals are protected and meet the ever-changing demands of federal compliance.
You may also be interested in...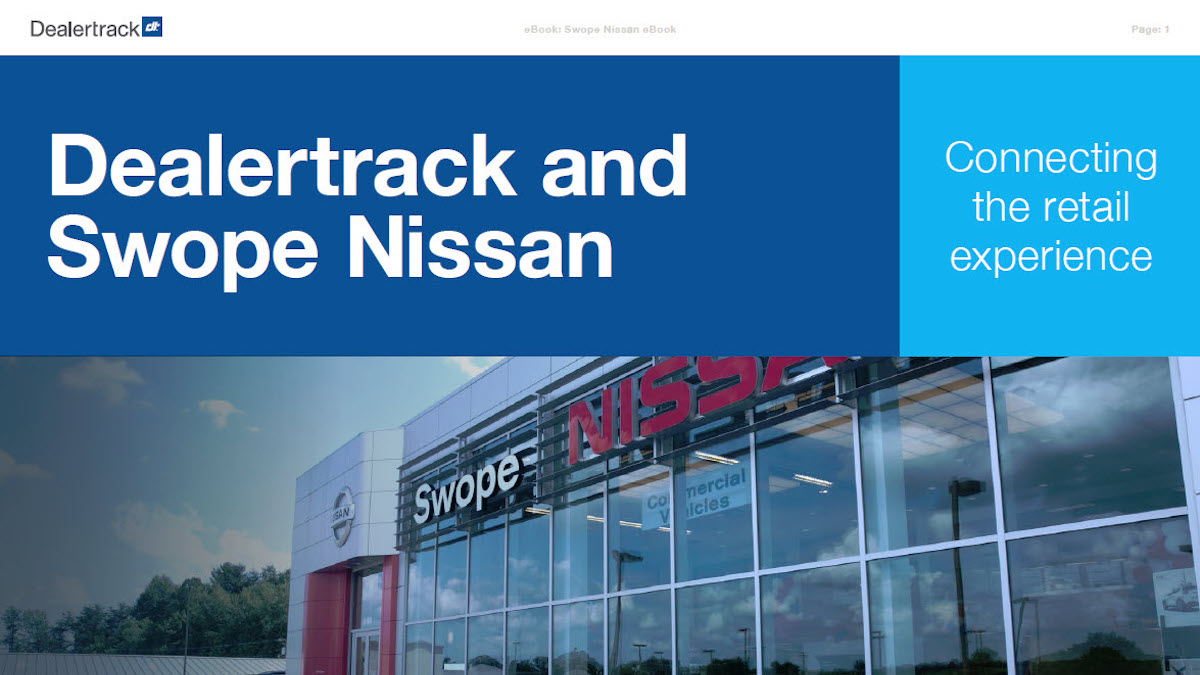 Dealertrack and Swope Nisasn Connecting the retail experience.
Download eBook