Remote Signing.
Anytime, Anywhere, And Now On Any Device.
Requirements: Browsers: Chrome, Safari, Edge or Firefox (recommend using the latest version) Mobile devices: iOS, Android, Windows Operating Systems: Microsoft Windows 7, 8, 8.1, 10 (except touch-screen devices); Mac OS X
Follow these steps to see how.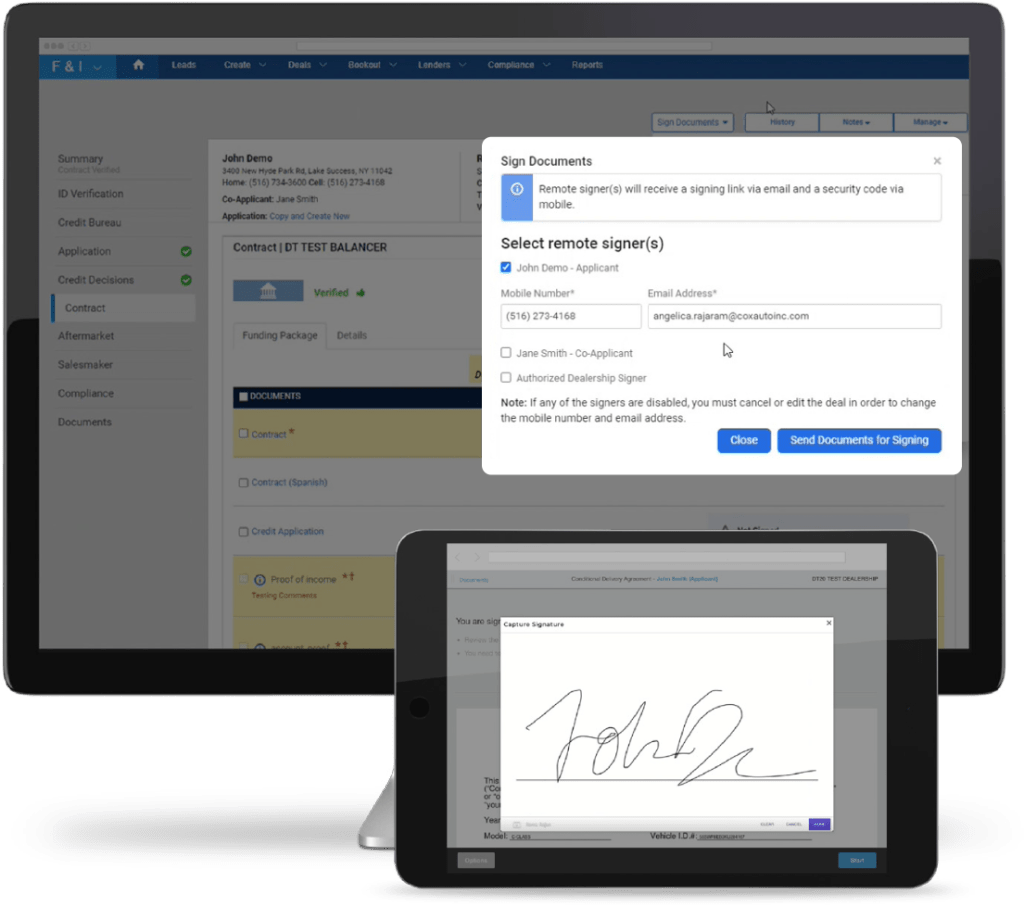 Opt In Today For Remote Signing
Click the Sign Documents button then select Sign Remotely. In the pop-up, enter the mobile phone number and email for the buyer(s).
Please note: Each signer must have a unique email address and mobile phone number. Do not use the same information for different signers (applicant, co-applicant or guarantors)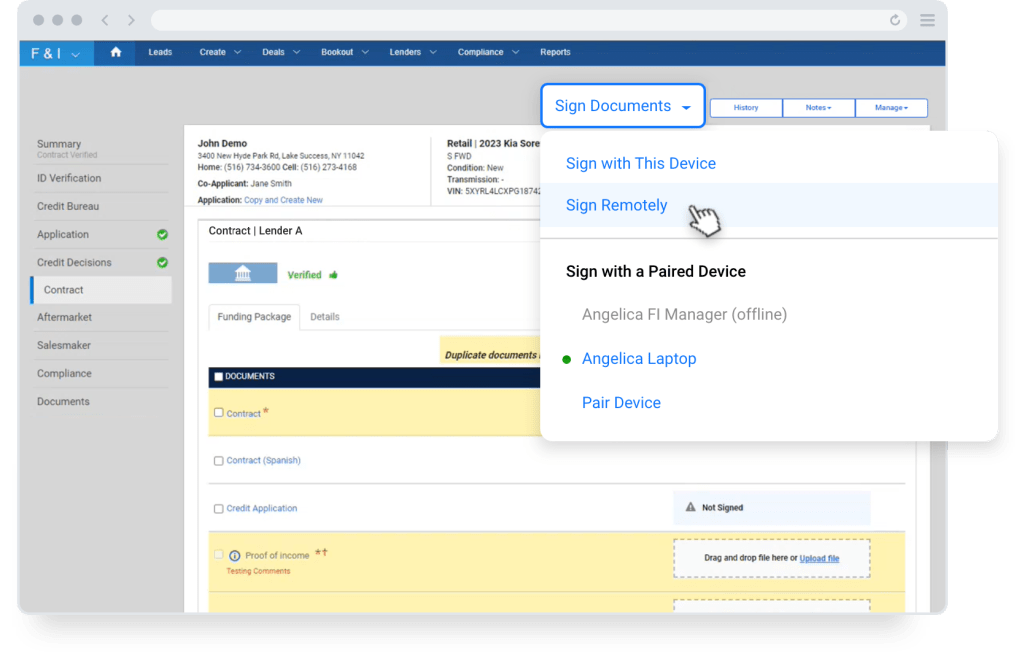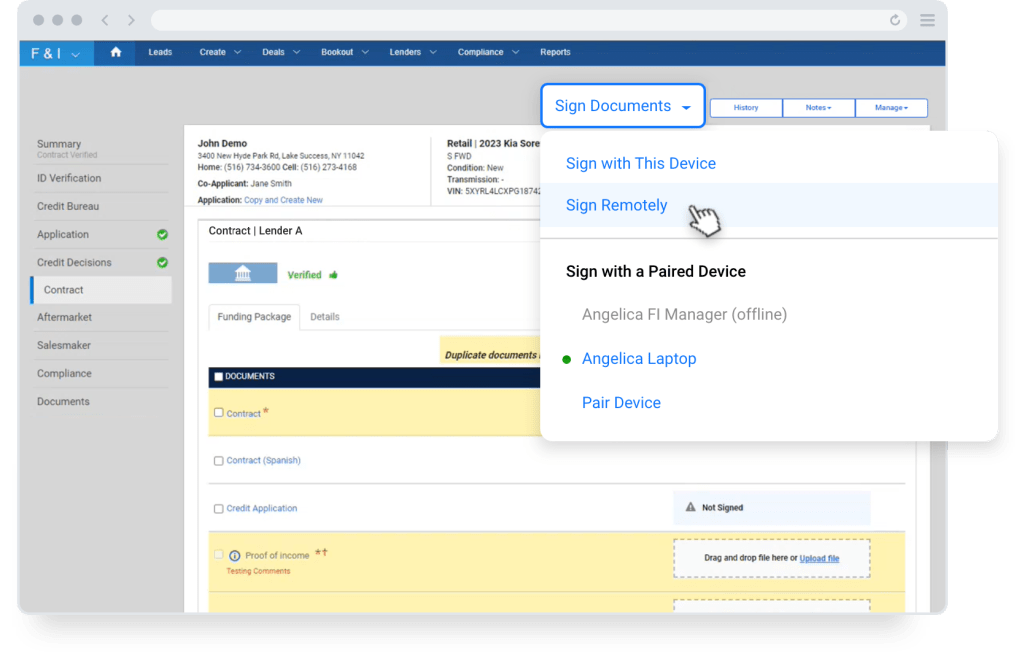 Click on Send documents for signing. You will receive a confirmation that says Emails sent successfully to applicant(s). Dealer will have the option click the Sign on this device button or from the email received.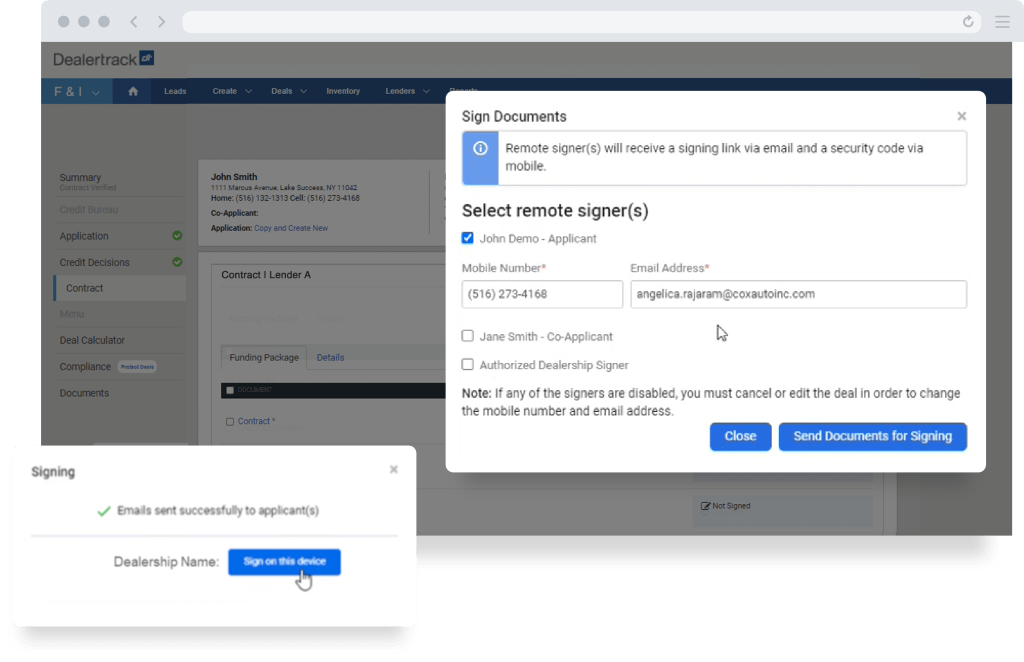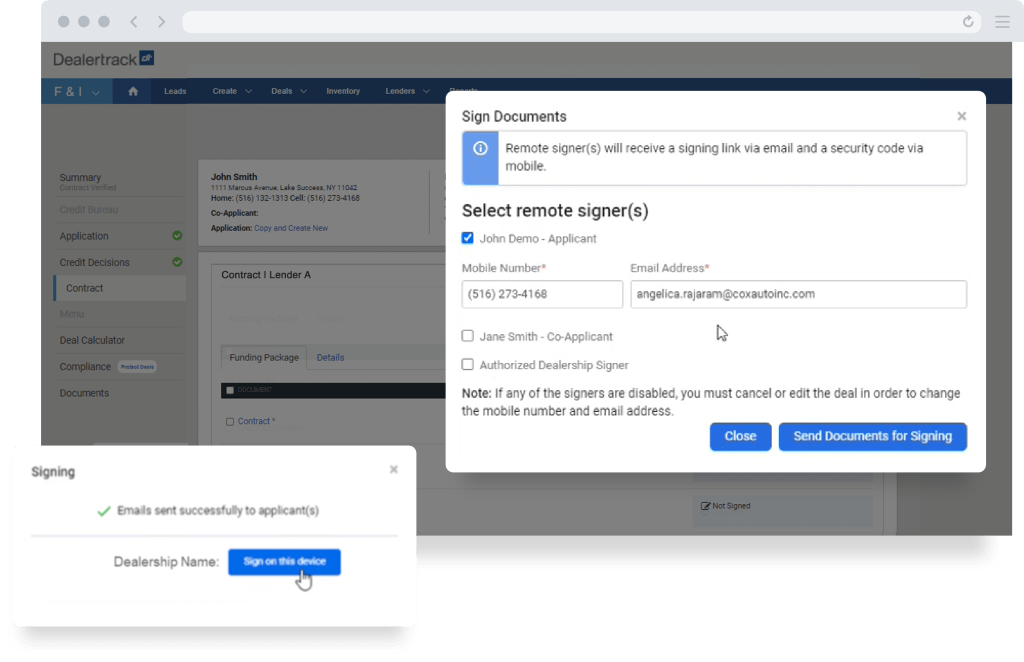 Signer(s) will receive an email from OneSpan Sign with a link. Click on Review & eSign Documents. Enter the multi-factor authentication Passcode received on the mobile phone and click Login to enter the signing room.
Tip: If your buyer does not receive an email, please make sure they check their spam folder.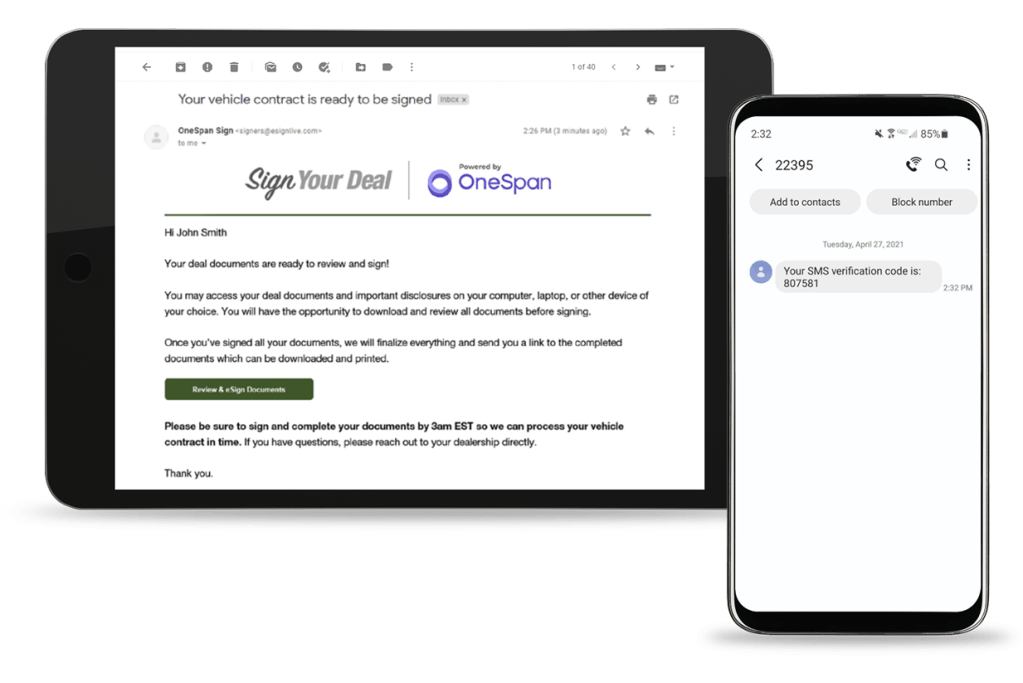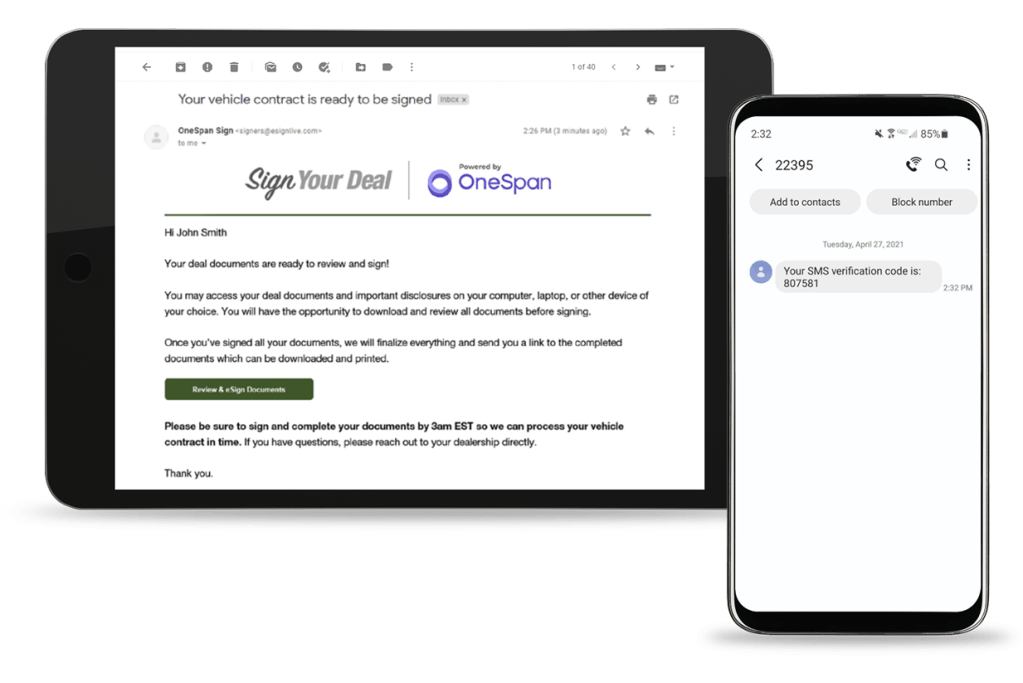 Signer(s) agrees to the eSign Disclosure and Consent. The signer(s) sign once and simply tap Next to fill all other signature fields.
After all documents have been signed, the screen displays You have completed signing your deal documents.
Important: All signer(s) must review and accept the Review Copy of the contract during the signing process.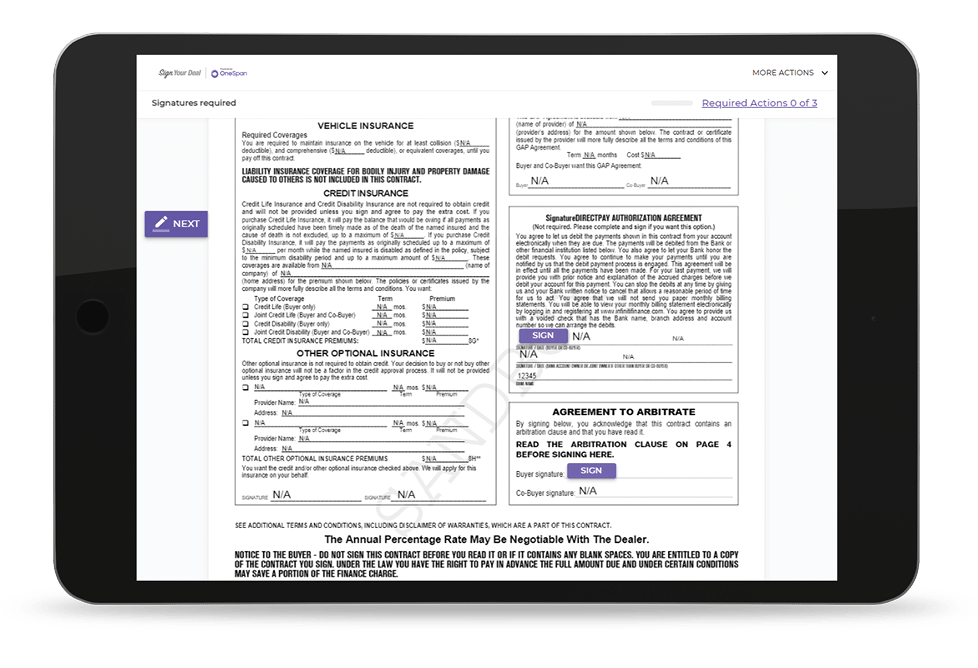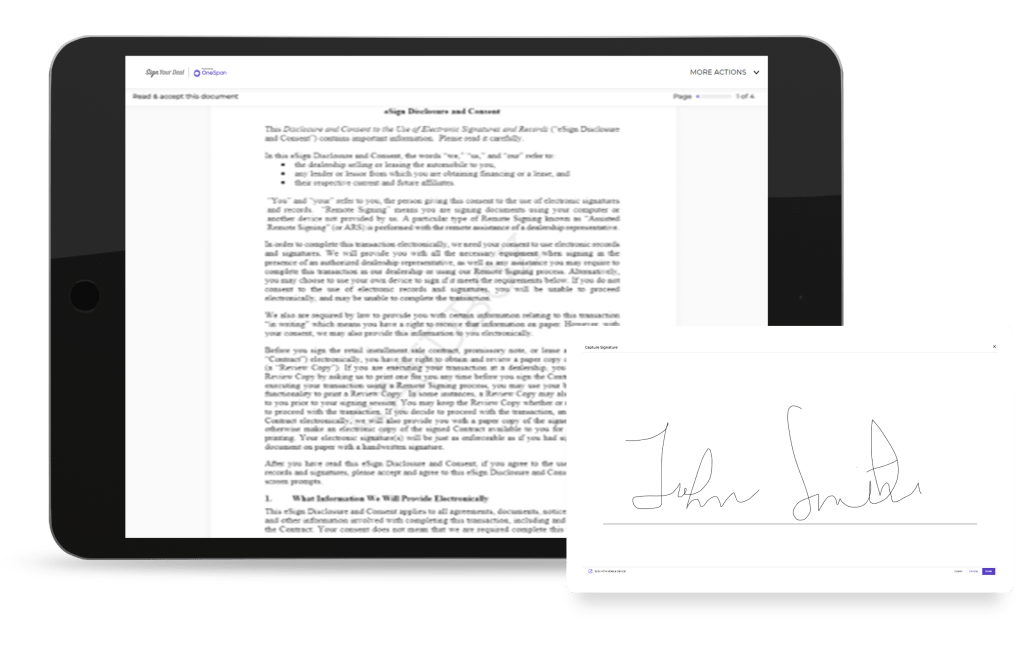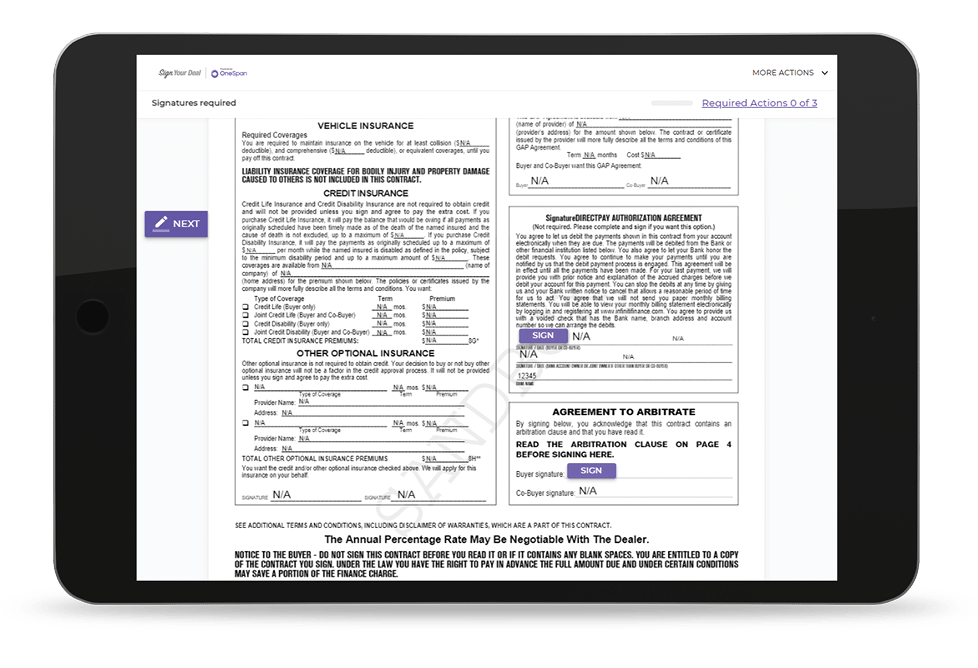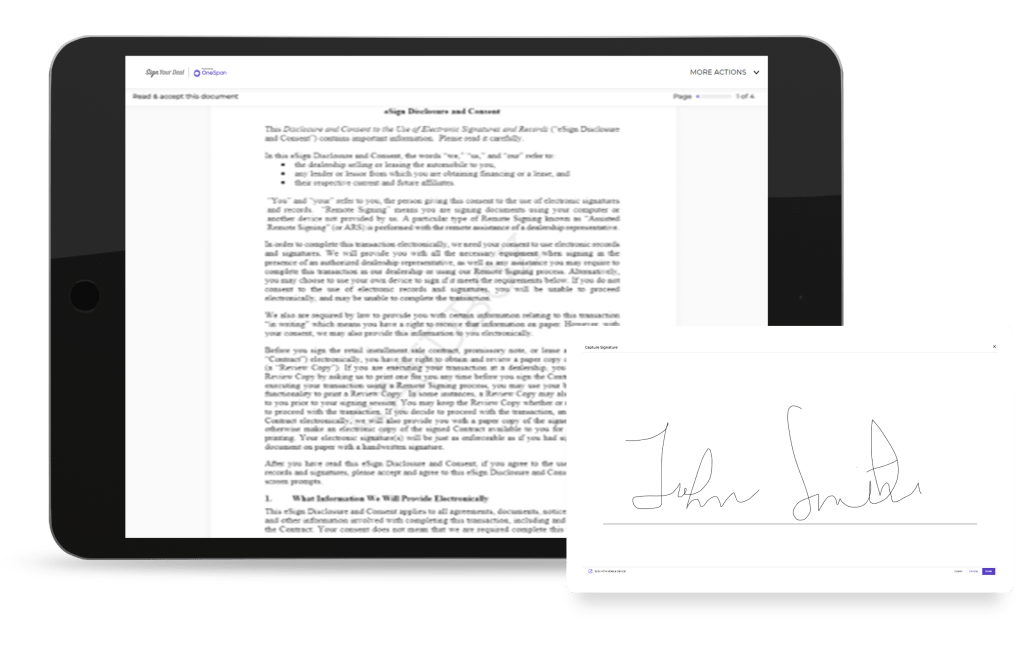 Once all signer(s), including dealer, have completed signing, the contract screen will display Signed. Check the funding checklist to upload any remaining stips and click on Submit for funding.
A final email confirmation will be sent to the buyer. Buyer(s) can print/download a copy of the contract for up to 30 days.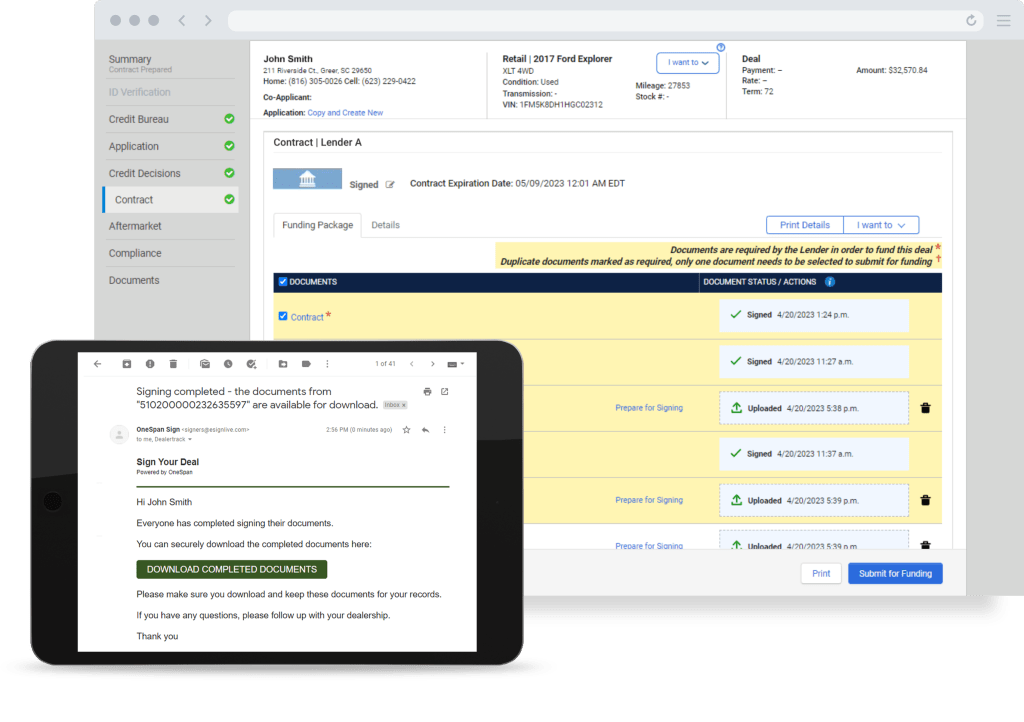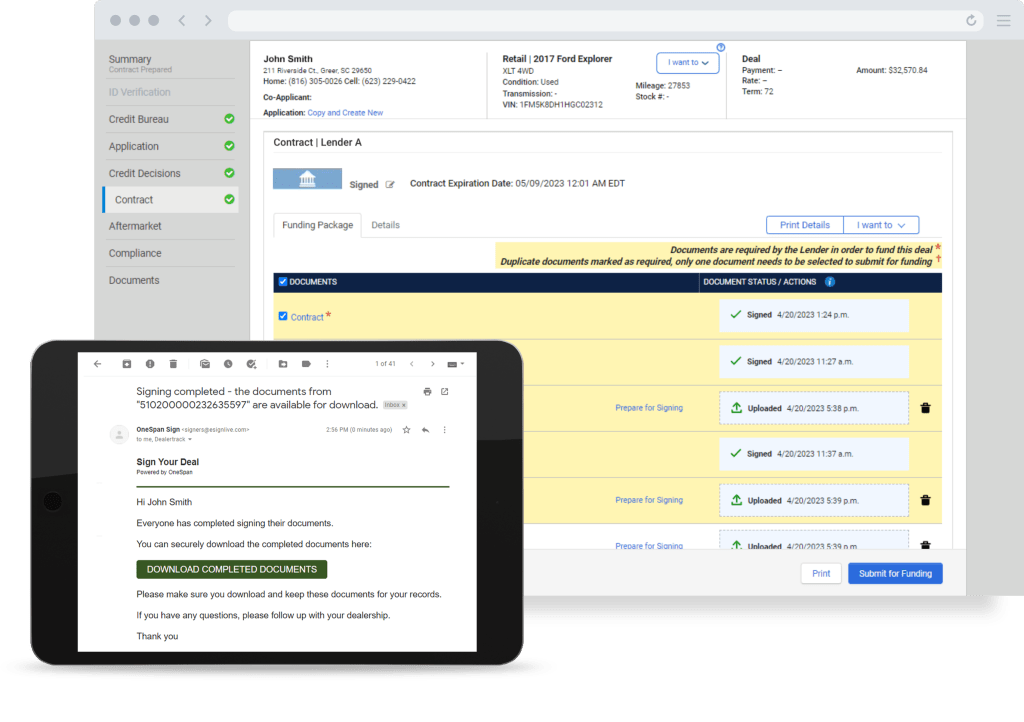 You must be subscribed to Digital Contracting on Dealertrack and complete the opt-in form to begin using Remote Signing.
Select the option that applies to you:
I have Digital Contracting
I would like to opt in for Remote Signing.*
I want Digital Contracting
I would like to learn more about Digital Contracting with Remote Signing.*
Digital Contracting on Dealertrack with Remote Signing
Please complete the form below to connect with your F&I specialist.
DIGITAL CONTRACTING ON DEALERTRACK WITH REMOTE SIGNING
Please complete the form below to connect with your F&I specialist.