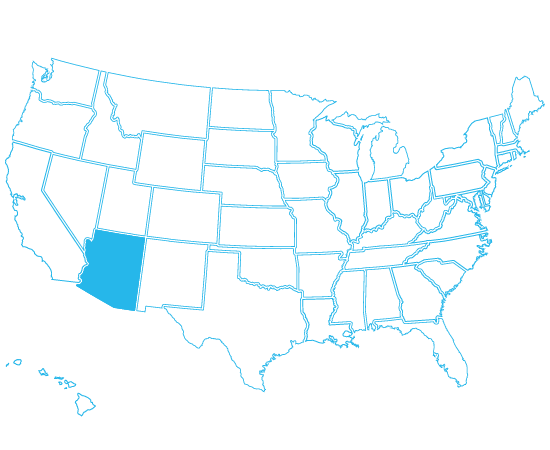 ARIZONA ELECTRONIC LIEN AND TITLE
The Arizona Department of Transportation (AZ DOT) implemented the Electronic Lien & Title (ELT) System on January 1, 2003. On May 31, 2010 Arizona became mandatory for all lenders. The state will not allow a lienholder to place or release a lien without being an ELT participant. For more information go to Arizona Department of Transportation.
To join the Arizona ELT program with Dealertrack Collateral Management Services, follow these simple steps:
Complete the CMS information form below and we will contact you directly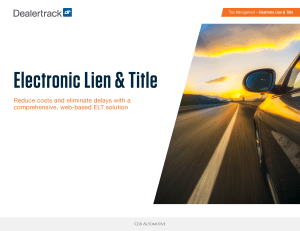 Dealertrack ELT eBook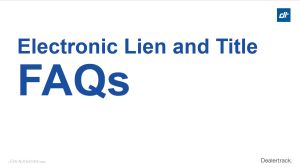 What is ELT?