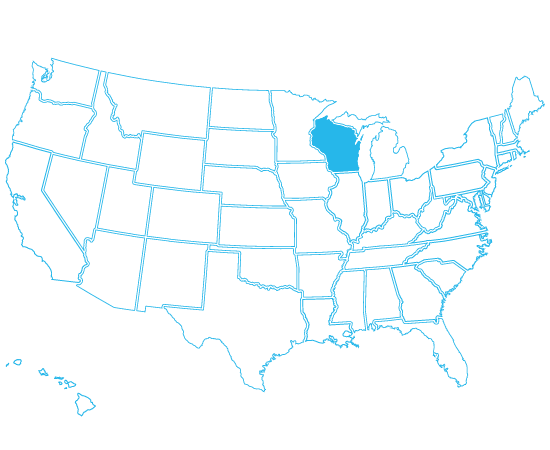 WISCONSIN ELECTRONIC LIEN AND TITLE
All titles with loans listed after July 1, 2012 will be delivered to the lien holder, whether in paper or electronic form. Delivery to the lien holder is mandated by Wisconsin statute 342.09(1)(b). Participation in the eTitle program is optional for lien holders, but strongly encouraged due to its many benefits. For more information go to Wisconsin Department of Motor Vehicles.
To join the Wisconsin ELT program with Dealertrack Collateral Management Services, follow these simple steps:
Complete the CMS information form below to get started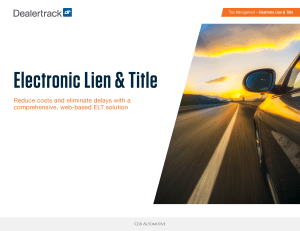 Dealertrack ELT eBook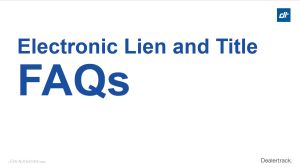 What is ELT?