Improve Your Operations and Bottom Line
Dealertrack DMS helps you modernize your operations, improve efficiency and provide a better line of sight into dealership decision-making.
How Much Is Your DMS Really Costing You?
Sneaky integration fees from third-party vendors may be hiding in plain sight. Research shows dealers on average use nearly 7 systems to complete a transaction1 — and their fees add up. Your current DMS might cost you as much as $42,000 a year.2
Still, the wrong DMS can cost you more than just money. A lack of connectivity and integrations results in a general lack of efficiency in your current DMS, which can lead to a poor customer experience.
1. 2017 Cox Automotive Community Poll (small base)
2. Avg. $500/month x 7 third-party apps x 12 months = $42,000/year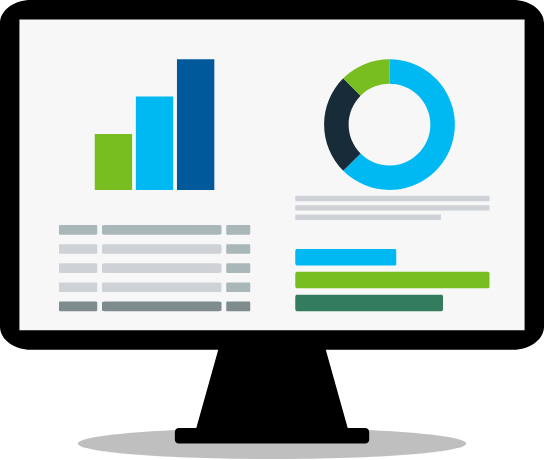 Minimize costs. Maximize efficiency.
Dealertrack DMS is the end-to-end software solution that streamlines operations.
Finding efficiencies in internal operations is more important than ever. Dealertrack DMS is the easiest-to-use management
solution in the business. Find new ways to cut costs in financials, HR and compliance to be more profitable overall.
Transform Your Dealership with a DMS Partner Invested in Your Success.
Accomplish more with the right DMS partner:
Reliable, real-time data at a glance helps you make better business decisions with smarter insights.
Scale your budget with right-sized pricing, lower integration fees and no long-term contracting.
Intelligent software with the option to integrate with third parties means less repetitive data entry, no more "back and forth" and reduced risk of errors.
Partnership Built for Success
Dedicated Performance Managers paired with industry-leading customer service technicians make your success our main priority.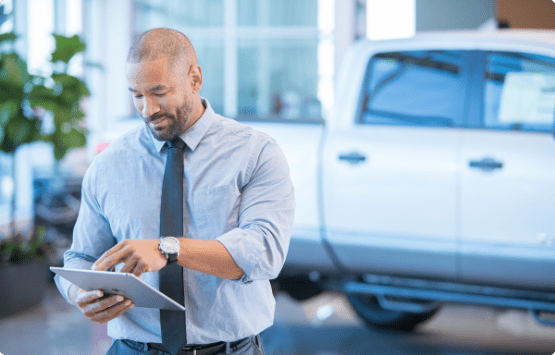 With the #1 easiest-to-use DMS at their fingertips, new hires reach full productivity faster and employees take advantage of its powerful capabilities.
The Right Data, Right Now
With drill-down reporting, real-time data, and remote access, you'll get the insights you need — when you need them — to make the best decisions for your business. We don't hold your data hostage. In fact, we help you discover the insights you need to make smarter business decisions with analytics tools and strategic integrations.
Our open platform allows for both third-party integrations and a smooth implementation when making the move to a new DMS. Your new DMS pairs easily with the vendors of your choice, reducing costly integration fees other providers charge.
These Dealers Are Already Saving Money and Working More Efficiently. You Can Too.
"Once we decided to change over, I've been very impressed with the level of support — both the pre-install, the initial install and the follow up that we get."
David Anderson
President, Anderson Automotive Group
"Dealertrack has been a great partner for us. It's important to have a partner in the technology space that's both forward-thinking and innovative that can bring market solutions to us that help us drive our business forward."
Ralph Fast
General Manager, Team Nissan
"We didn't need more people to grow, we just needed a better DMS company to help us. Dealertrack comes to us with ideas, they're progressive in their thinking, and they really care. We wouldn't switch for anything."
Ryan Holmes
General Manager, Klein Honda
Was Your DMS Built for the Digital Age?
This guide will explain the benefits of a modern DMS over older, legacy dealer-management systems.
Submit your email address below to receive a free copy of our e-book designed to help you discover how a more robust DMS can help your dealership.
Click below to access your copy of Was Your DMS Built for the Digital Age?
Experience the Unexpected From Your DMS
It's time the technology at the center of your dealership serves as a catalyst for success.
Schedule a demo today to see how Dealertrack DMS can make an impact on your business.