5 STEPS TO FASTER FUNDING
Using Digital Contracting Choice
Find the tools & resources funders need to embrace the workflow with dealer partners and fast-track funding.
Show up as a digital contracting lender to your dealers
Gain contracts faster for review
Follow your established funding process
Use these tools to remain confident and help drive your digital capability with dealer partners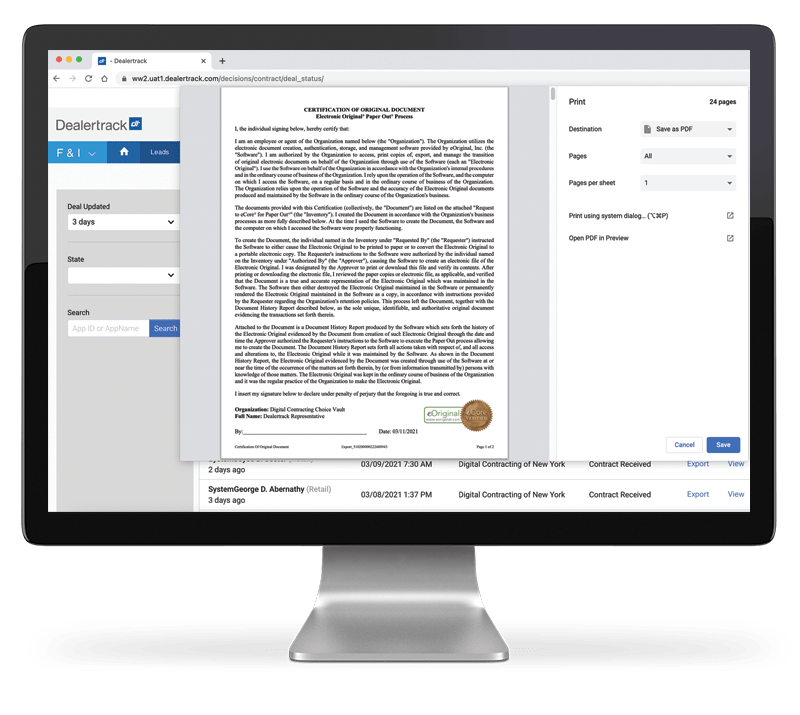 FUNDERS' FIVE-STEP SUMMARY
Appear Ready to Receive Digital Contracts
Your dealer will see your organization noted as CHOICE, which means they can submit the contract digitally to you.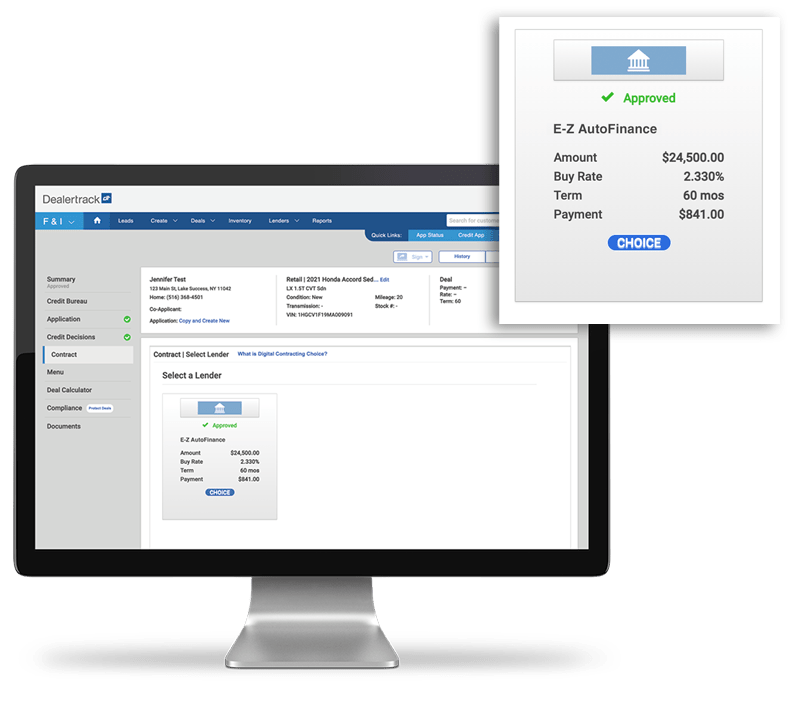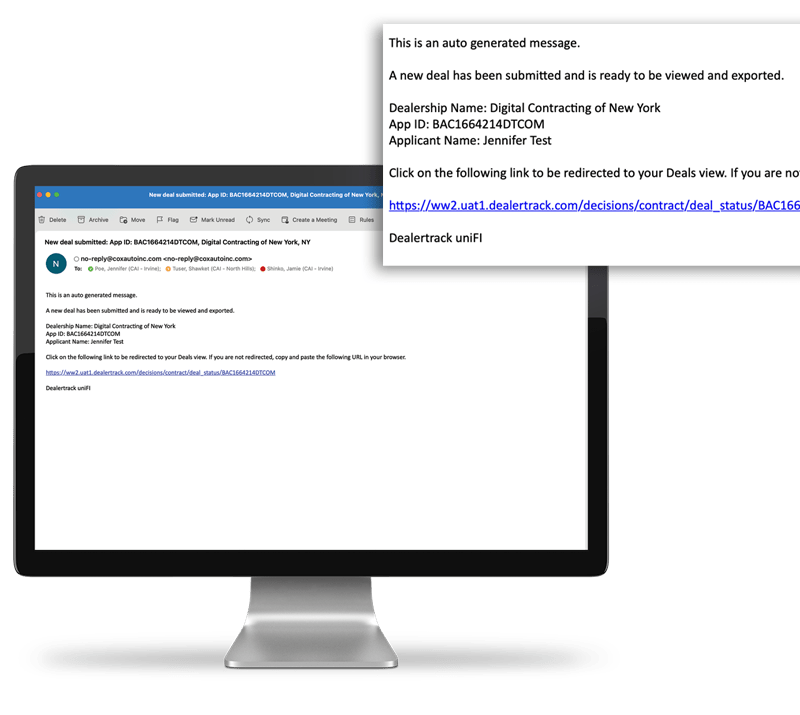 Receive Email Notification
When the dealer digitally submits the contract (and/or ancillary documents), you will receive an email notification with link to the deal documents in Dealertrack.
By logging in to Dealertrack with your credentials (if not already logged in), you will be directed to your organization's deal queue for contract review.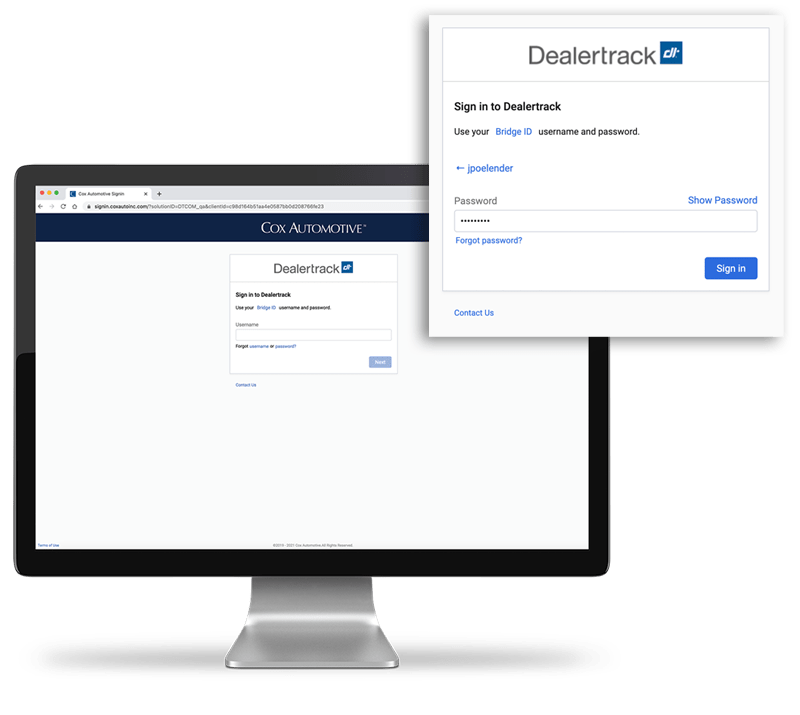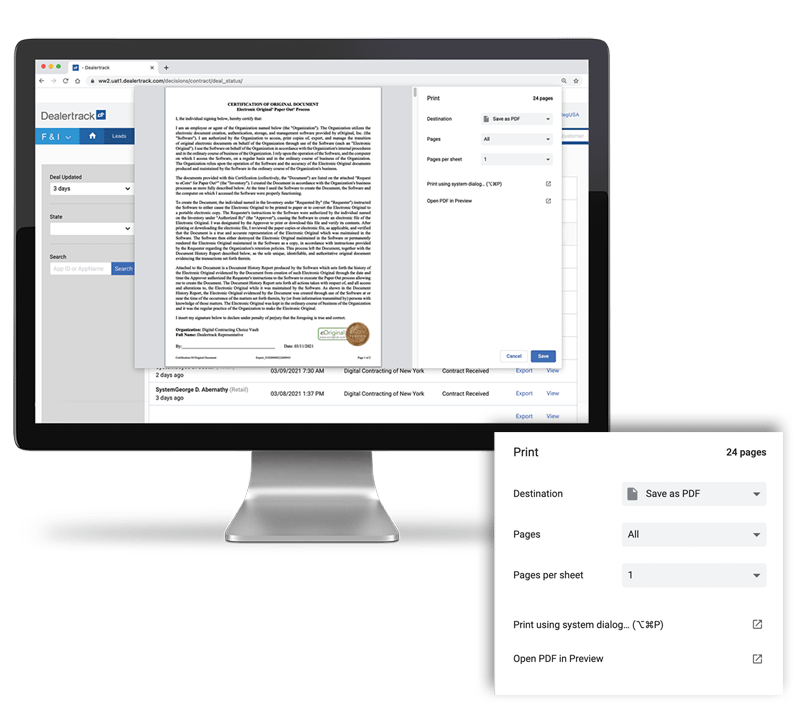 Find the contract (and ancillary/trailing) documents in your organization's deal queue to view, print or export.
Authoritative Copy Important Note: Once you export the contract, your printed copy is now the authoritative copy, so follow your company protocol for safe storage.
Follow Your Funding Process
Simply follow your standard review and funding process as you do today.
Funded Contracts Important Note: Your funded contract packages will remain accessible from your Deal Queue for 60 days.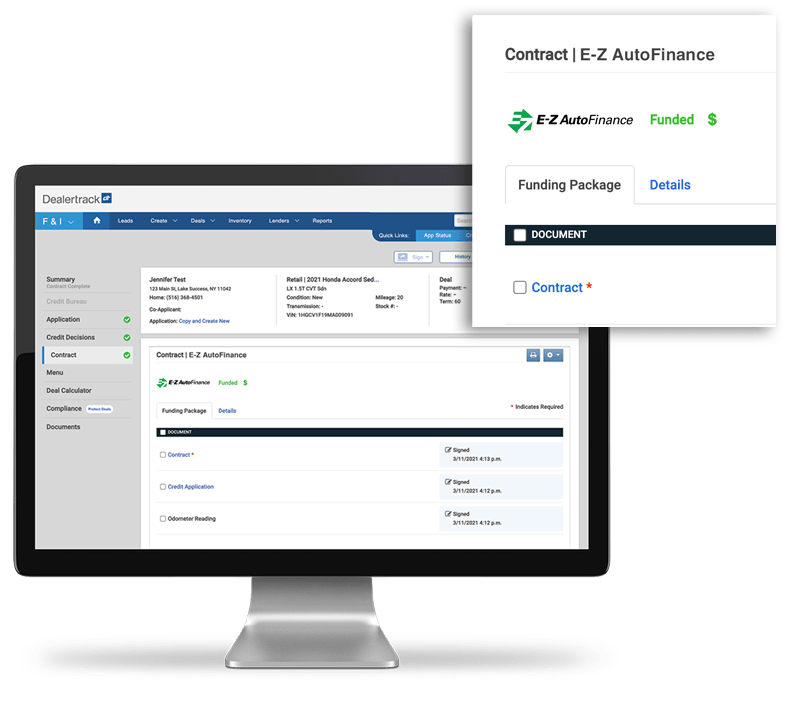 You must be subscribed to Digital Contracting on Dealertrack uniFI®
and complete the opt-in form to begin using assisted Remote Signing.
Select the option that applies to you:
I HAVE DIGITAL CONTRACTING
I would like to opt in for assisted Remote Signing.*
I WANT DIGITAL CONTRACTING
I would like to learn more about Digital Contracting with assisted Remote Signing.*
Schedule a no-obligation 1:1 consultation with your Lender Solutions Specialist today.
Please complete the form below.
New! Manual Decision Status Feature Demo
Access Dealership Reports
Tools to Drive Your Dealer Relationships
Inform your dealers you're ready to receive digital contracts and share these tools to help them enjoy a streamlined process for faster funding.