HOW TO SUBMIT CONTRACTS


WITH DIGITAL CONTRACTING CHOICE
With Digital Contracting Choice you can now use the same efficient digital workflow for additional deals:
Submit Contracts digitally to more lenders* for faster funding
Improve cash flow and reduce CIT for more deals
Save money on overnight shipping costs
Deliver a single signing ceremony to even more customers — in‑store or remote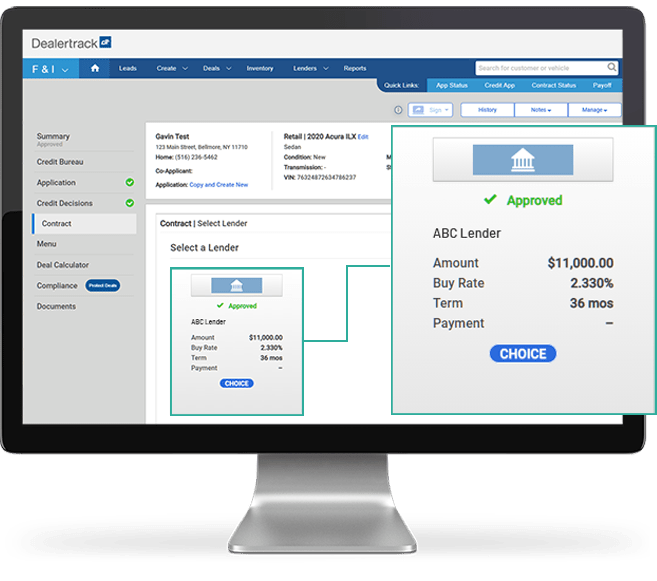 LEAVE THE PAPER WORKFLOW BEHIND.
Send contracts digitally for faster funding to MORE LENDERS with Digital Contracting Choice.
HOW TO SUBMIT CONTRACTS TO A DIGITAL CONTRACTING CHOICE LENDER:
From the Contract tab under Select a Lender, click on your preferred Digital Contracting Choice lender.
Digital Contracting Choice lenders are marked with a badge that will say Choice. You can select a Choice lender from a credit application approval or for a spot contract.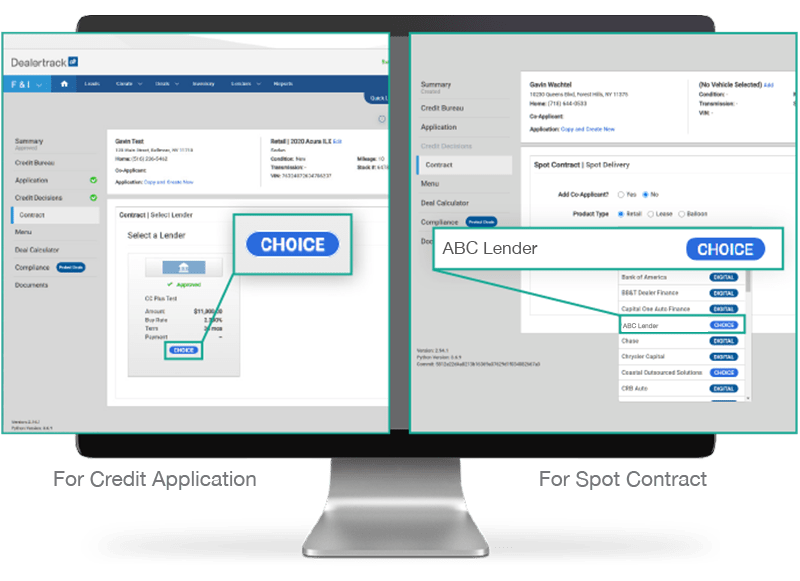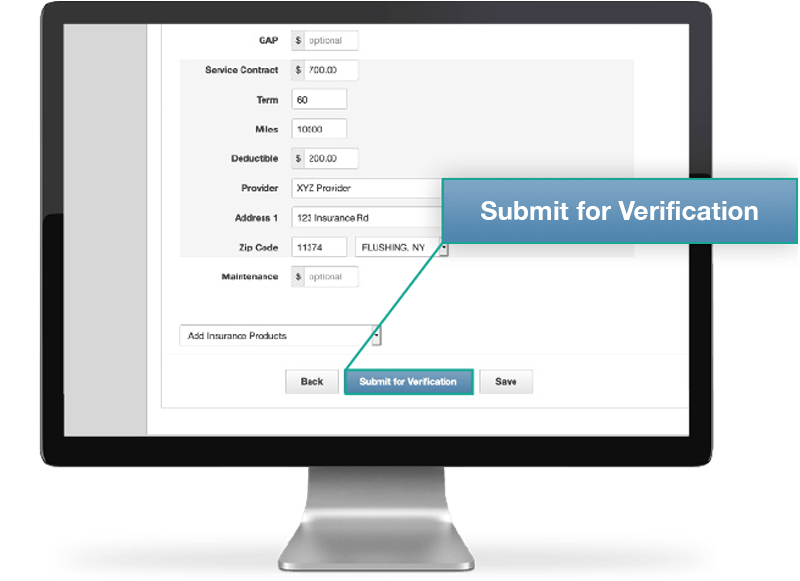 From the funding package page, click Start Contract or Import from DMS to pre-fill your Contract with data from your DMS. Complete the contract data fields and click Submit for Verification.
Please Note: This is an internal verification process that matches the contract data with the approved terms on the Credit App.
Once verified, upload all required ancillary documents and stips that you would normally mail to your lender ‑ before submitting your contract for funding.
To learn how to upload stips directly from your computer click here >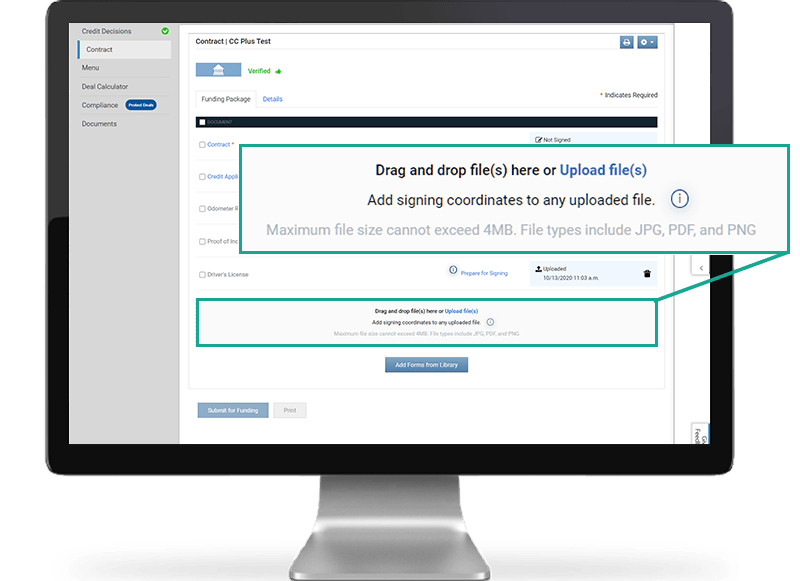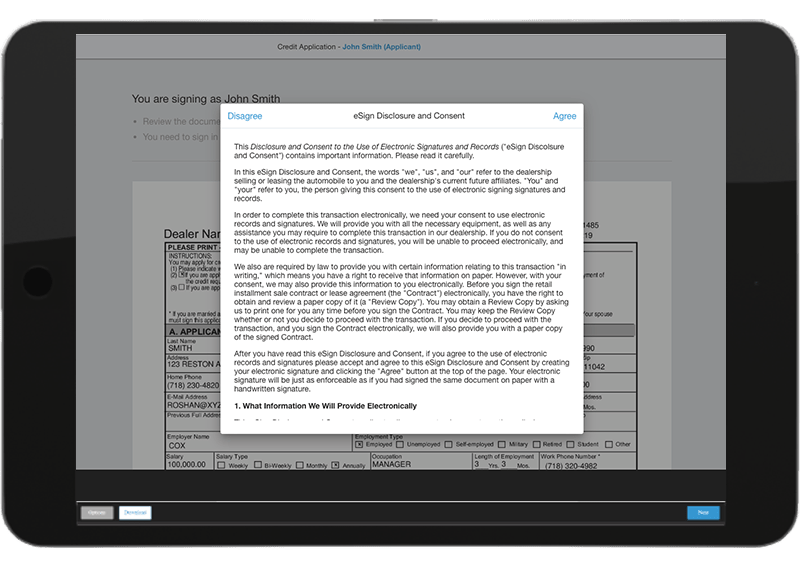 Share the contract and deal documents with your customer for digital review and signing – either in-store or through our assisted remote signing solution.
Once you have completed both the uploading and signing requirements, your contract is now ready to submit digitally to your lender. Click Submit for Funding.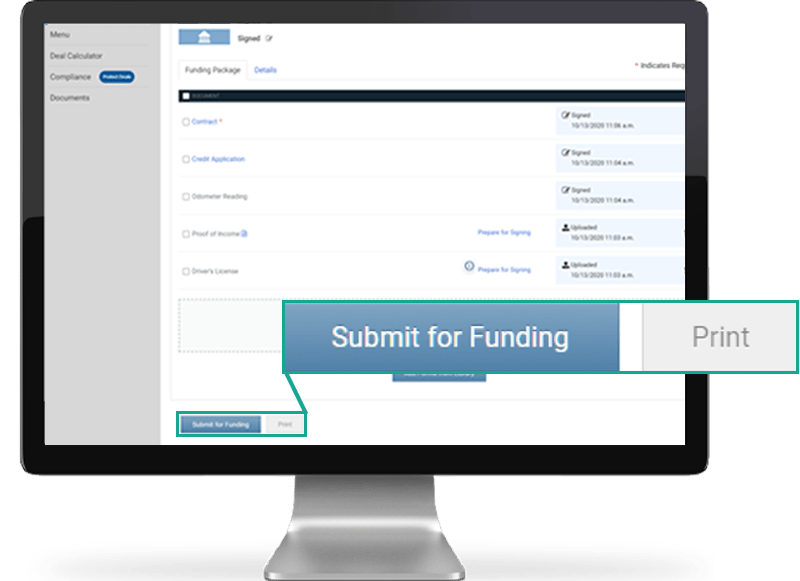 TIPS: Check your contract status for lender updates and additional requirements
Local File Upload is the quick and easy way to send any Trailing Docs after the contract is submitted.
If you would like to submit contracts to Digital Contracting Choice lenders complete the form below:
*Retail Contracts only. Digital Contracting Choice is currently not available for lease or balloon contracts. Submitting contracts via Digital Contracting Choice is subject to a transaction fee per contract. External Lender verification is not supported for these contracts. Select Features subject to lender participation.