How to set up Local Agent to provide security and allow printing
Help minimize the time you spend re-keying deal information in the back end by connecting your DMS to RegUSA.
If your DMS integrates with RegUSA, make sure admin installs Local Agent to help it sync. Local Agent allows you to pull deal information from the DMS into RegUSA and it runs securely without any special Java requirements.
Follow these steps to see how.

Login to RegUSA and select Utilities
Below Local Agent select Install
Click Install Now
Run Installer and follow prompts during install until completed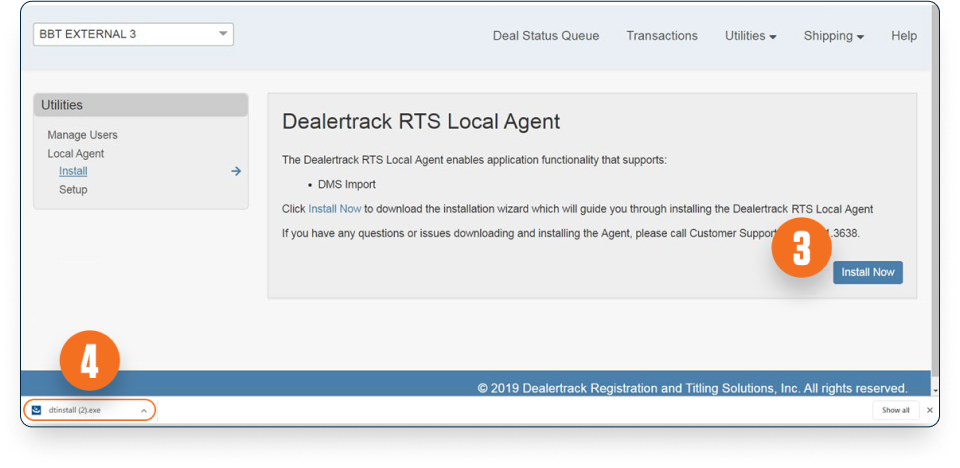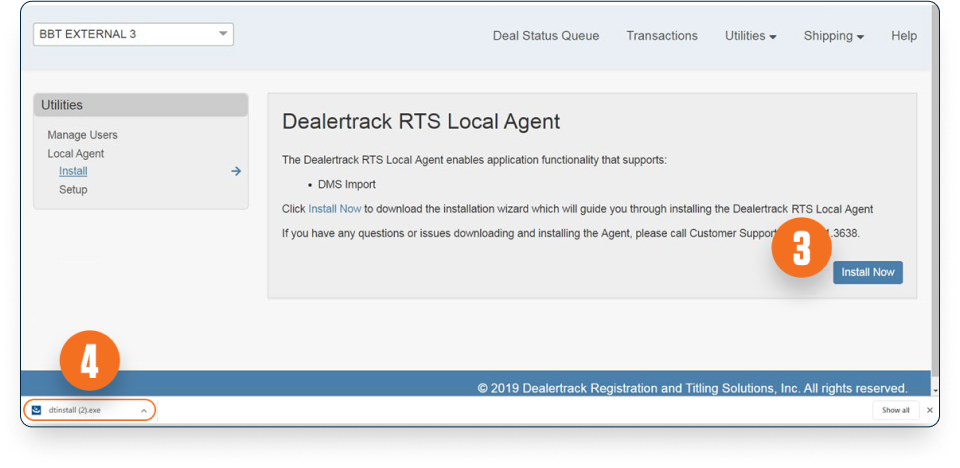 In the bottom task bar on your PC, Open the Hidden Icons (this is the upward arrow in the bottom right corner)
Right Click on the Dealertrack Logo
Hover over Agent
Select Set Pass Code
Enter Unique Code of your choice (min. 5 characters)
Click OK
Repeat steps 1–3 and select
Get User Code and Pass Code
A call out appears with the Pass Code you created and a User Code – write both down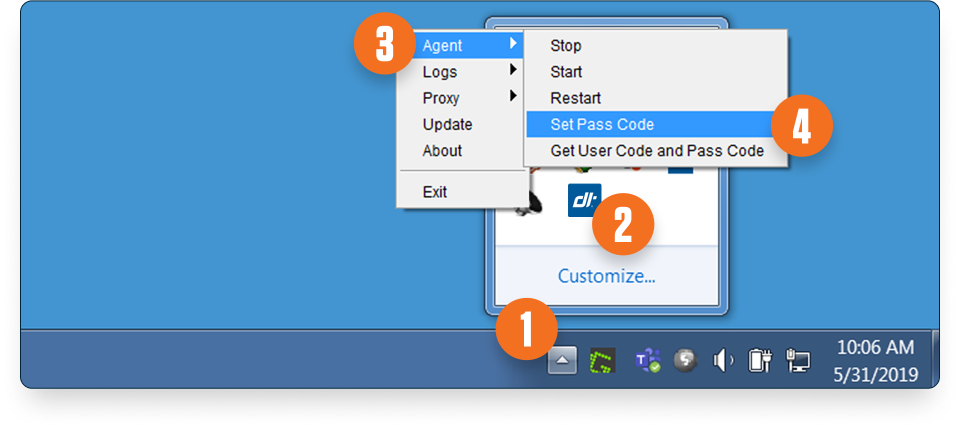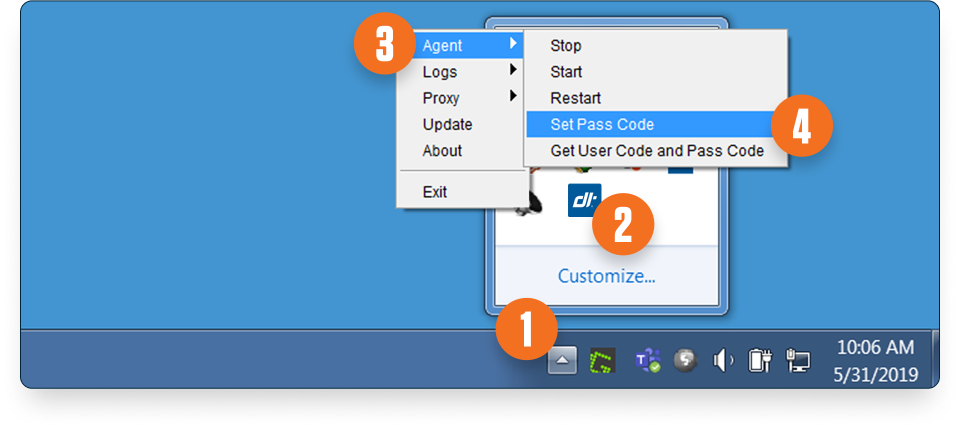 Sync Local Agent to Your Browser
Login to Enhanced RegUSA and select Utilities
Below Local Agent select Setup
Select Enable
Enter Codes into the appropriate fields On Screen
Select Sync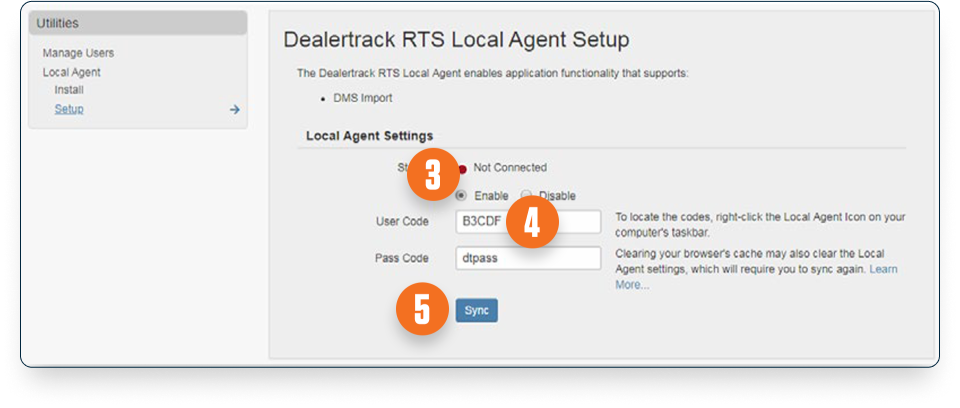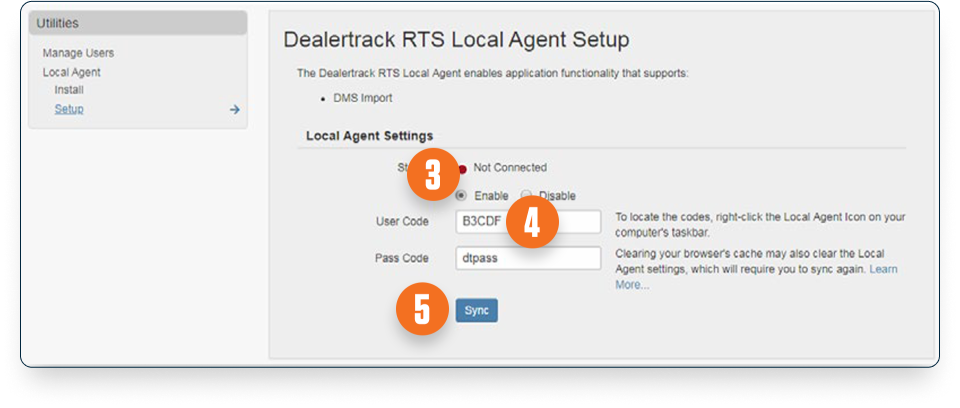 Download the Local Agent Guide: