IN-STATE REGISTRATION & TITLE
Streamline your back office productivity with an electronic in-state Reg & Title Solution.
Choose your state to learn more about our Registration and Titling solution.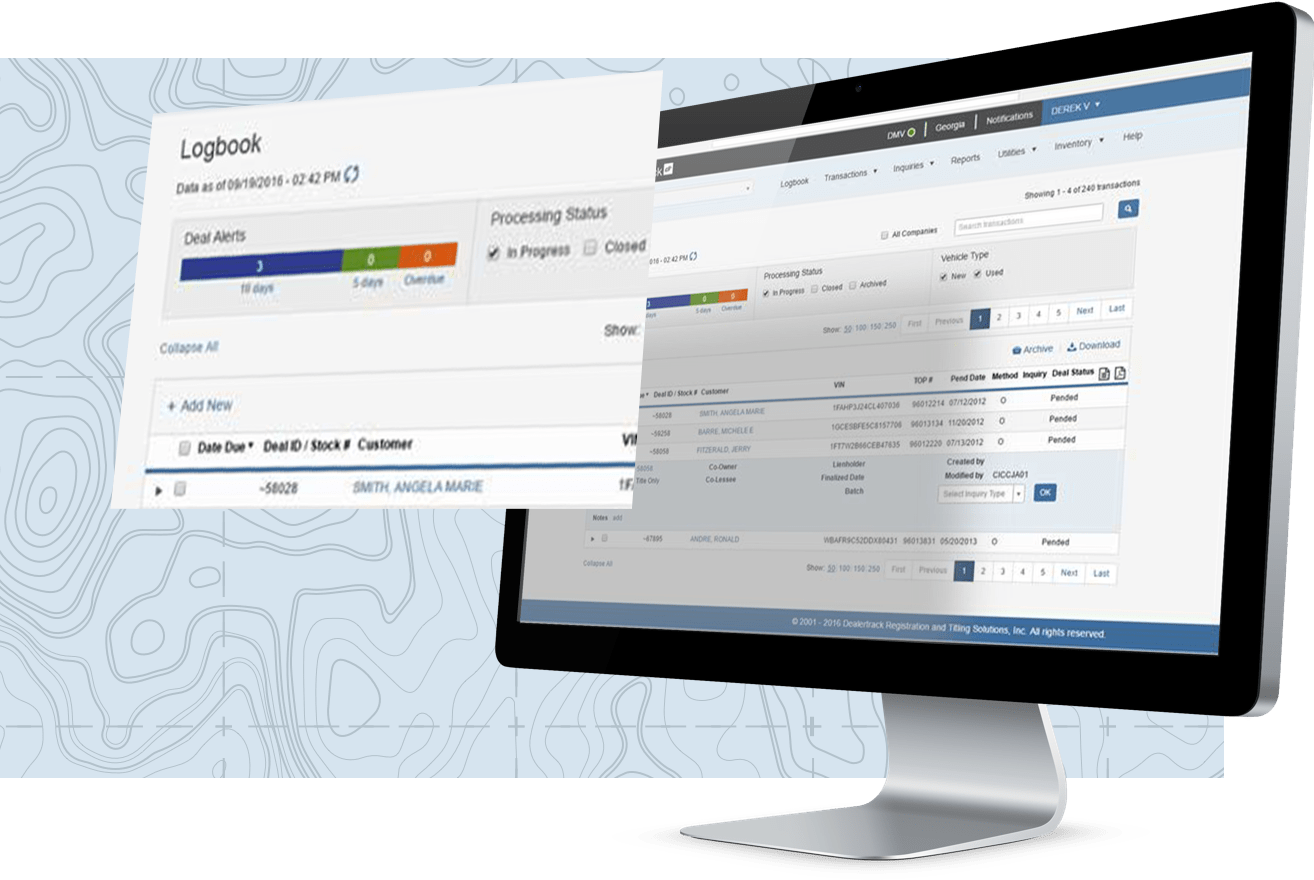 IN-STATE REGISTRATION & TITLE
Dealertrack delivers a user-inspired, innovative solution that enables you to process in-state registration and titling transactions online and in real-time without leaving your office. By reducing both paperwork and processing time, you can manage transactions more efficiently than ever!
DON'T WAIT. SIGN UP TODAY. >

Sign up for a demo of Dealertrack In-State Registration and Title at the first ever Cox Automotive virtual event!
Reserve your demo