IN-STATE REGISTRATION & TITLE
Dealertrack's electronic in-state registration and title solution helps you get deals out the door quickly and easily.

See how in under 75 seconds
Choose your state to learn more about our Registration and Titling solution.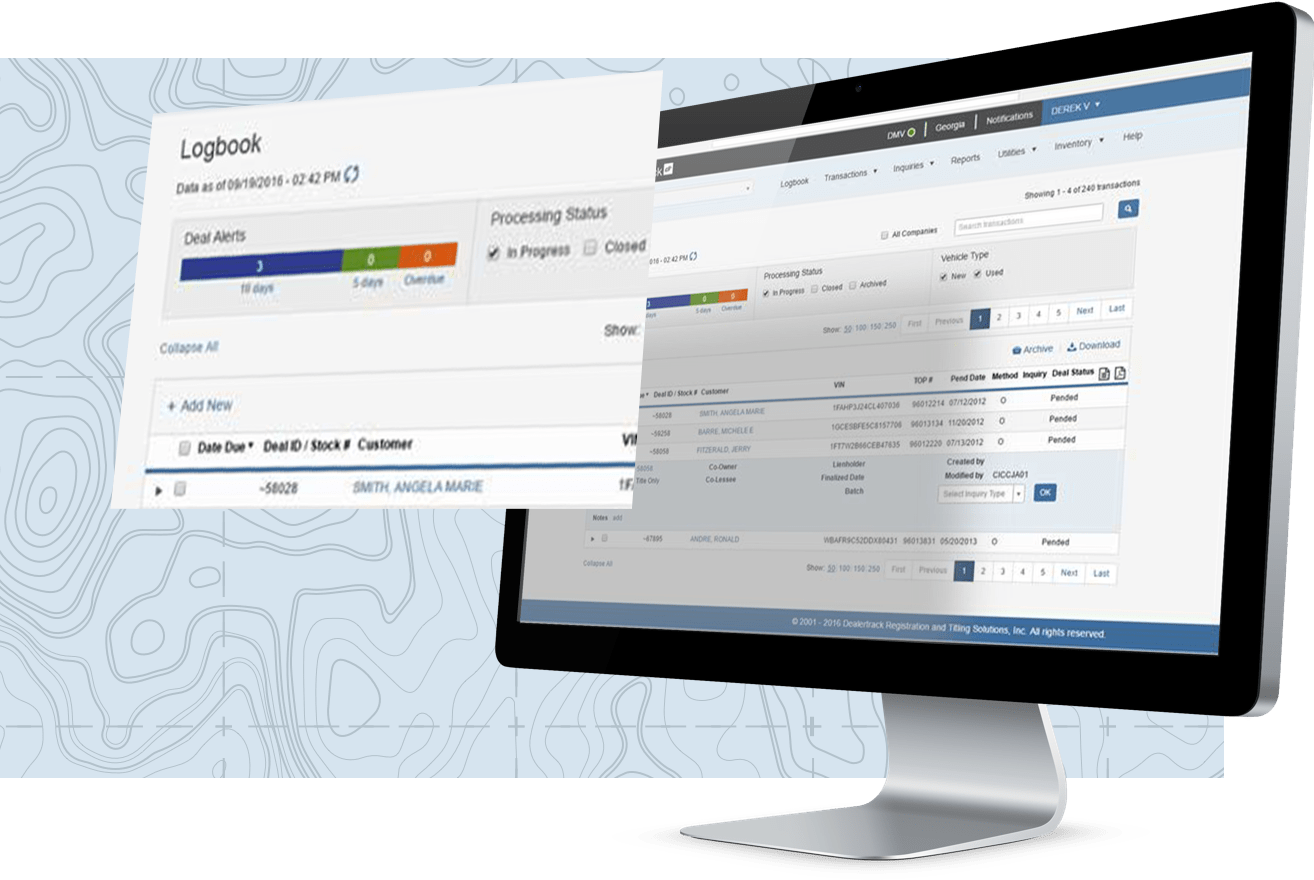 IN-STATE REGISTRATION & TITLE
Dealertrack delivers a user-inspired, innovative solution that enables you to process in-state registration and titling transactions online and in real-time without leaving your office. By reducing both paperwork and processing time, you can manage transactions more efficiently than ever!