HOW TO PULL


A CREDIT BUREAU
Pulling and reviewing credit scores and bureaus on Dealertrack has never been easier. With a few simple steps you can gain detailed information into your customers credit worthiness giving you great insights into their buying possibilities. With your data already integrated into the Deal Jacket, your Credit Application will already be pre-filled with your customer's info for a more streamlined submission process.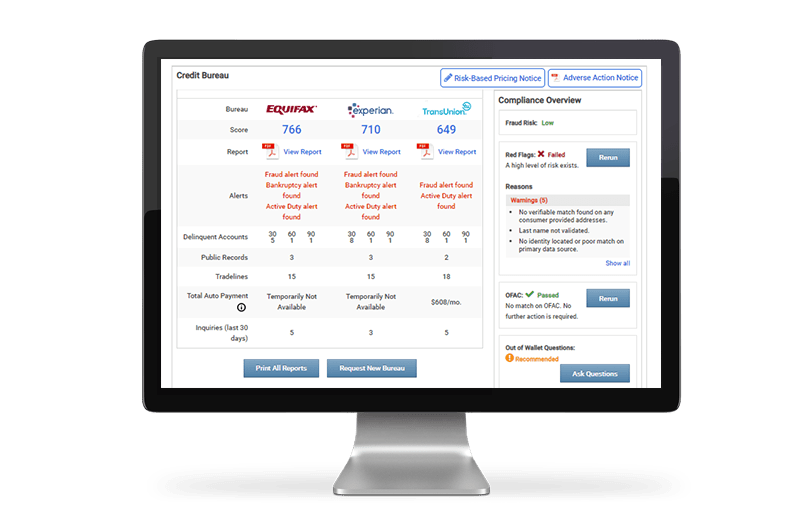 Subscribers to Dealertrack Compliance have deeper insights into the Credit Risk of a customer when pulling Credit Bureaus.

Want to learn more about Compliance? Click here »
HOW TO PULL AND REVIEW A CREDIT BUREAU:
The buyer agrees to the eSign Disclosure and Consent. Ask the buyer to Print/Download the contract for review prior to signing. The buyer signs once and simply taps or clicks to pre-fill all other signature fields.
Select Create and then Credit Bureau on the blue navigation bar at the top. You can also start from your Quick Links or Deal Creator Taskbar.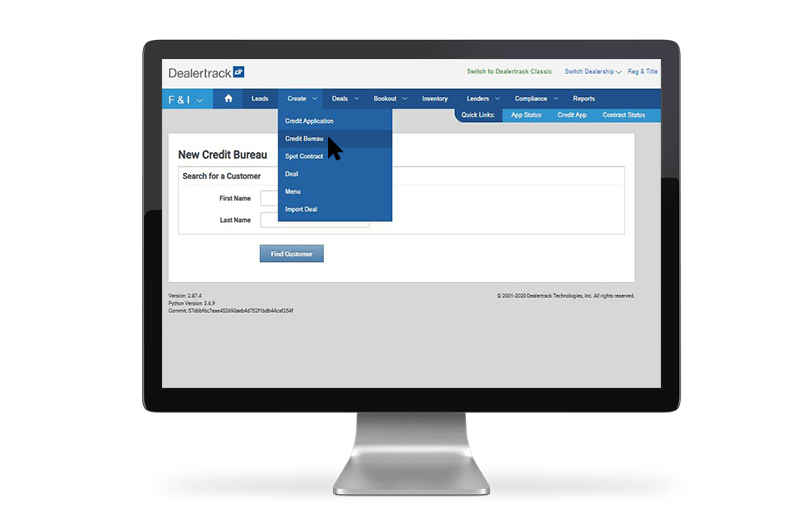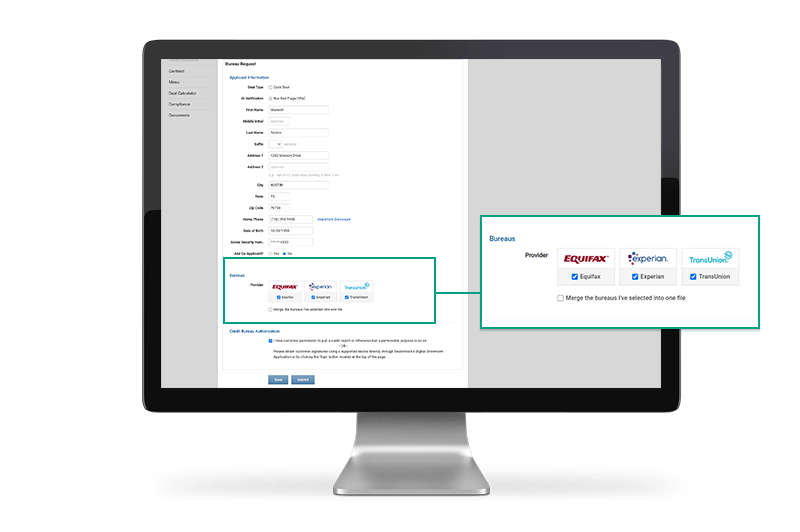 After selecting your customer or starting a new deal, complete the details on the page. If you have Dealertrack Compliance, you would check off to Run Red Flags/OFAC. Under Bureaus choose which Provider you would like to run based on who you are subscribed to.
If you have the customer's permission to pull their credit report, please check off the box. Click Submit.
After the screen refreshes, you will see the Credit Scores, reports and details on the screen. You may also see Compliance Alerts and actions you should take if prompted.
To view the detailed Credit Reports, click on the PDF under each provider OR click Print All Reports at the bottom of the page.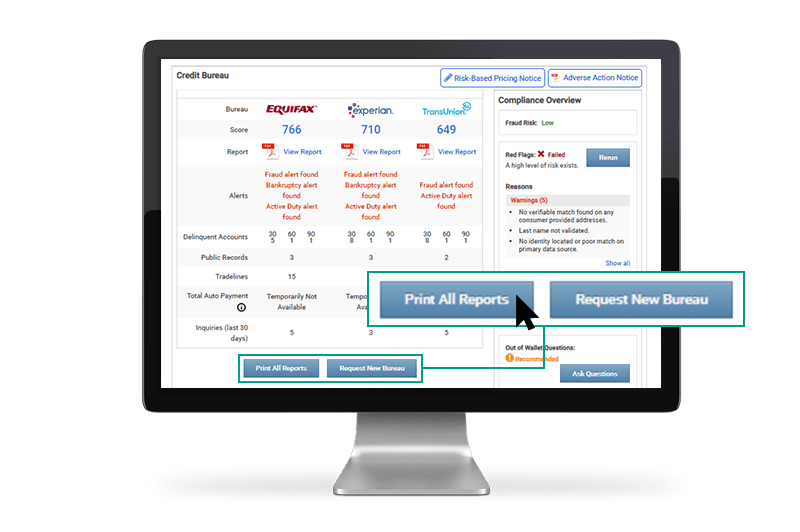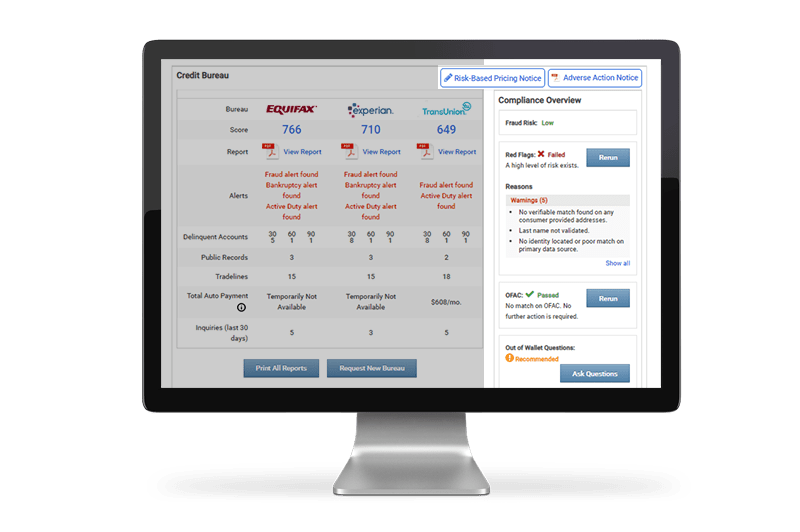 From this page you can easily print and provide your Risk-Based Pricing Notice or Adverse Action Notice by clicking on their buttons. If you subscribe to Dealertrack Compliance, you will see your Compliance Overview which will show you your customers Risk Level, Red Flags, OFAC and Out of Wallet Questions if needed.