HOW TO CREATE AND SUBMIT


CREDIT APPLICATIONS
Dealertrack's credit application provides you with connections to the largest network of lenders in the industry, with over 1600+ lenders available. Access a more efficient workflow with more pre-filled credit application fields and instant lender decisions at your fingertips.
Application Type customizes the app to your specific deal.
Easier data entry with a streamlined format that allows you to quickly tab through the application.
Calculate the Loan-to-Value (LTV) and Payment-to-Income (PTI) percentage automatically for smarter decision making when submitting to lenders.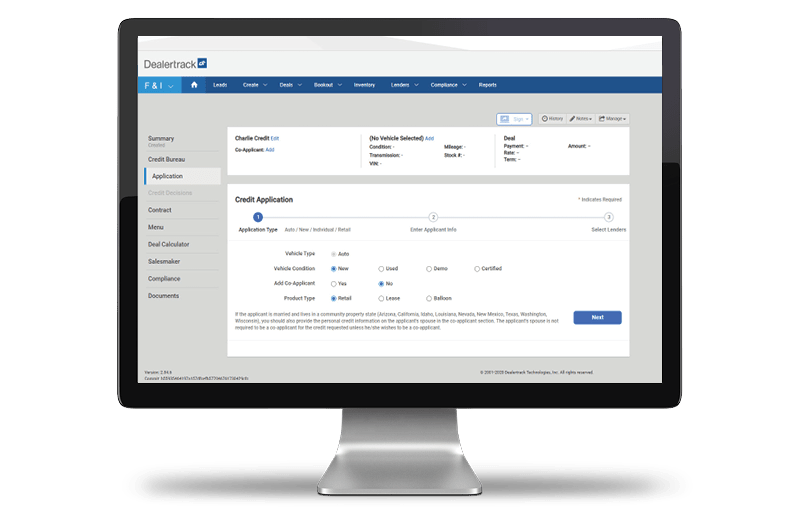 REDUCE DATA ENTRY WITH PRE-FILLED FIELDS WHEN YOU CREATE AN APPLICATION FROM LEADS OR IMPORT DEAL DATA FROM YOUR DMS.
HOW TO CREATE A CREDIT APPLICATION:
Select Create and then Credit Application on the blue navigation bar at the top. You can also start from Quick Links or the Deal Creator Taskbar from the homepage. Search for your customer or import your deal.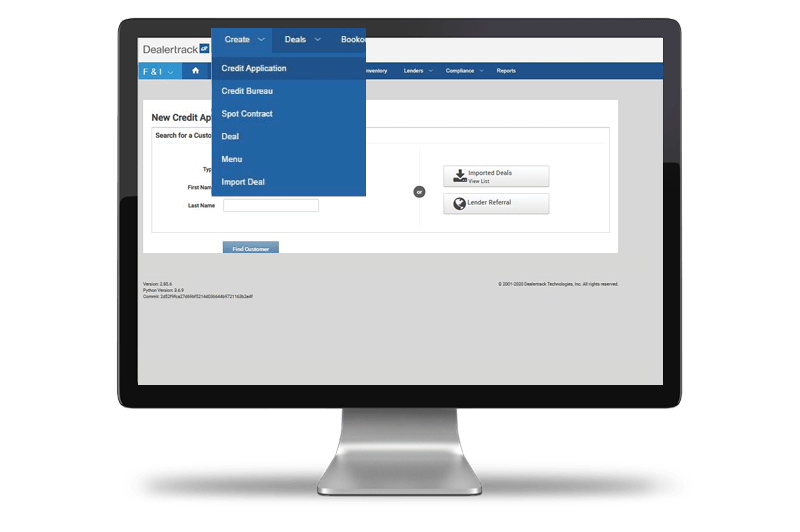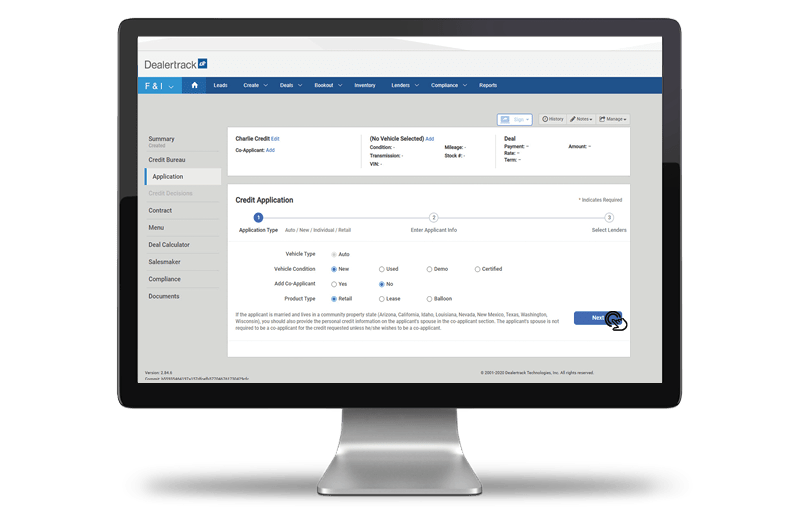 After selecting your customer, complete the details on the Application Type for this deal. Add Co-Applicant if applicable, and specify Product Type. Click Next.
Imported or previously entered deal data will be pre-filled for quicker data entry. Add in additional Applicant and Vehicle information. Enter your Trade-In information on the applicant's used car, if applicable.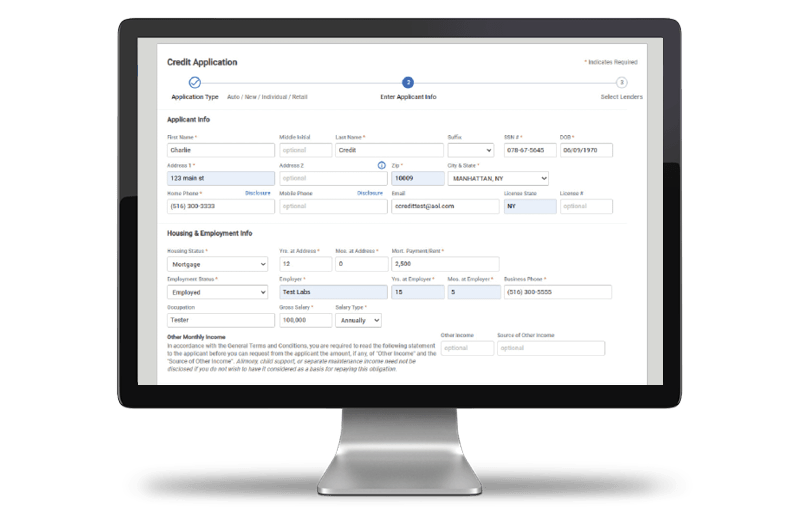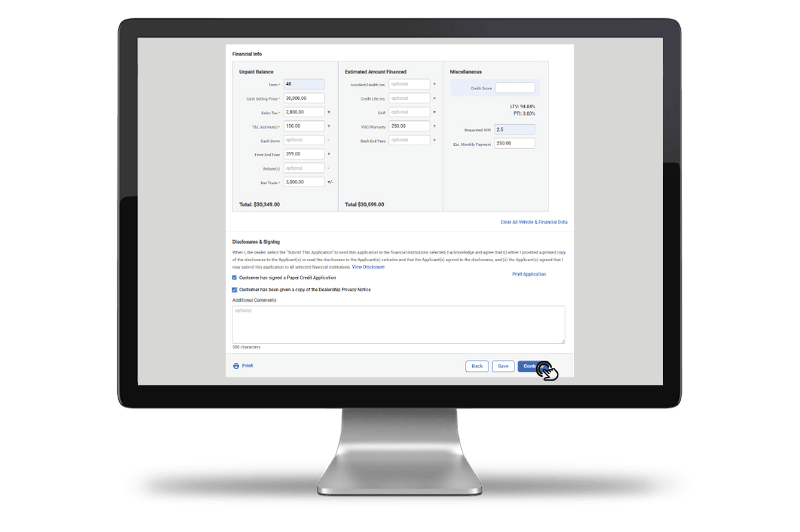 Under Financial Info, enter all deal data to access an automated calculation on the Loan-to-Value (LTV) and Payment-to-Income (PTI) percentages.

Add any comments to the lender in Additional Comments. Click Continue.
The screen will display Eligible Lenders and Ineligible Lenders. Hover over an Ineligible Lender to show the reason they cannot accept the application.

Check off the lenders you would like to submit to and click Submit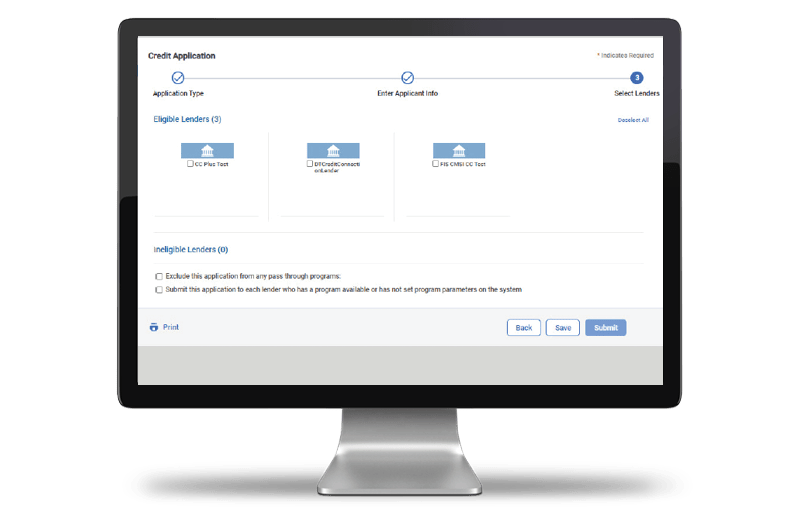 TIPS: 
The
Footer
on the application will always be present as you are filling out the application. You can easily
Print
your application from here or
Save
your progress at any time, if you need to come back to complete it.
*Not all device types supported.