Empower your dealership with an intuitive platform.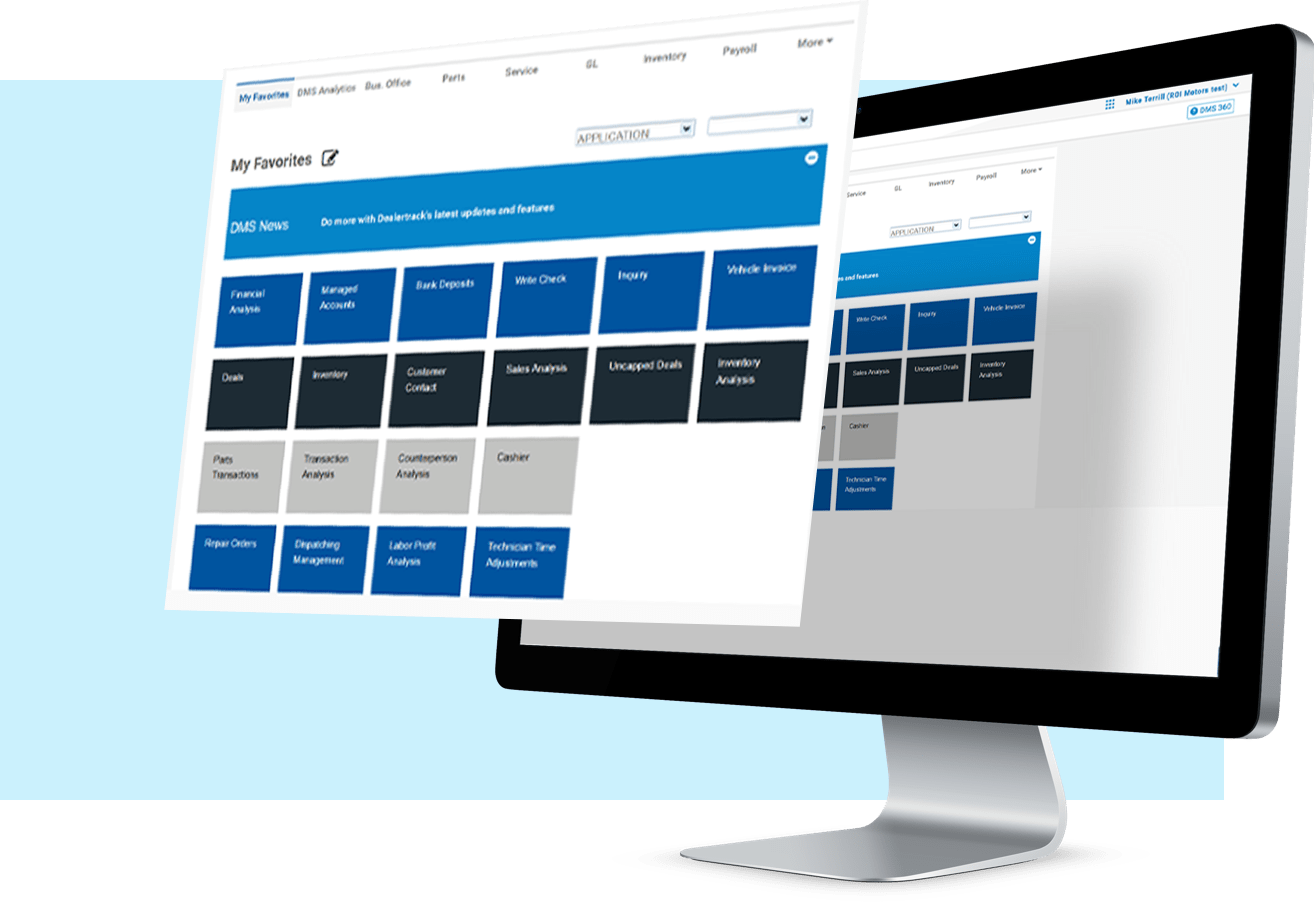 INTUITIVE SYSTEMS
Your DMS should work with you.
Dealertrack's intuitive DMS makes systems easier for you and your staff to learn, implement, and use. Real-time information lets you know where your investment stands at every moment, easy systems mean fewer keystrokes, and remote cloud access lets you use Dealertrack DMS securely from anywhere.
"I'm bouncing around between stores all day long. I can get into the system from anywhere and know exactly what's going on."
Data That Powers Operations
We're committed to creating a path where your data is accessible and secure.
Address specific requirements and needs based on OEM.
Boost your CSI scores and customer satisfaction with more mobile functionality.
"Dealertrack keeps us flexible, quick, and accurate, so we can adapt to change, overcome obstacles, and persevere through any economic or business condition."
"If we don't invest in technology, the market passes us by. It's critical that our staff has the tools that they need. Dealertrack provides us a very easy to use, simple solution."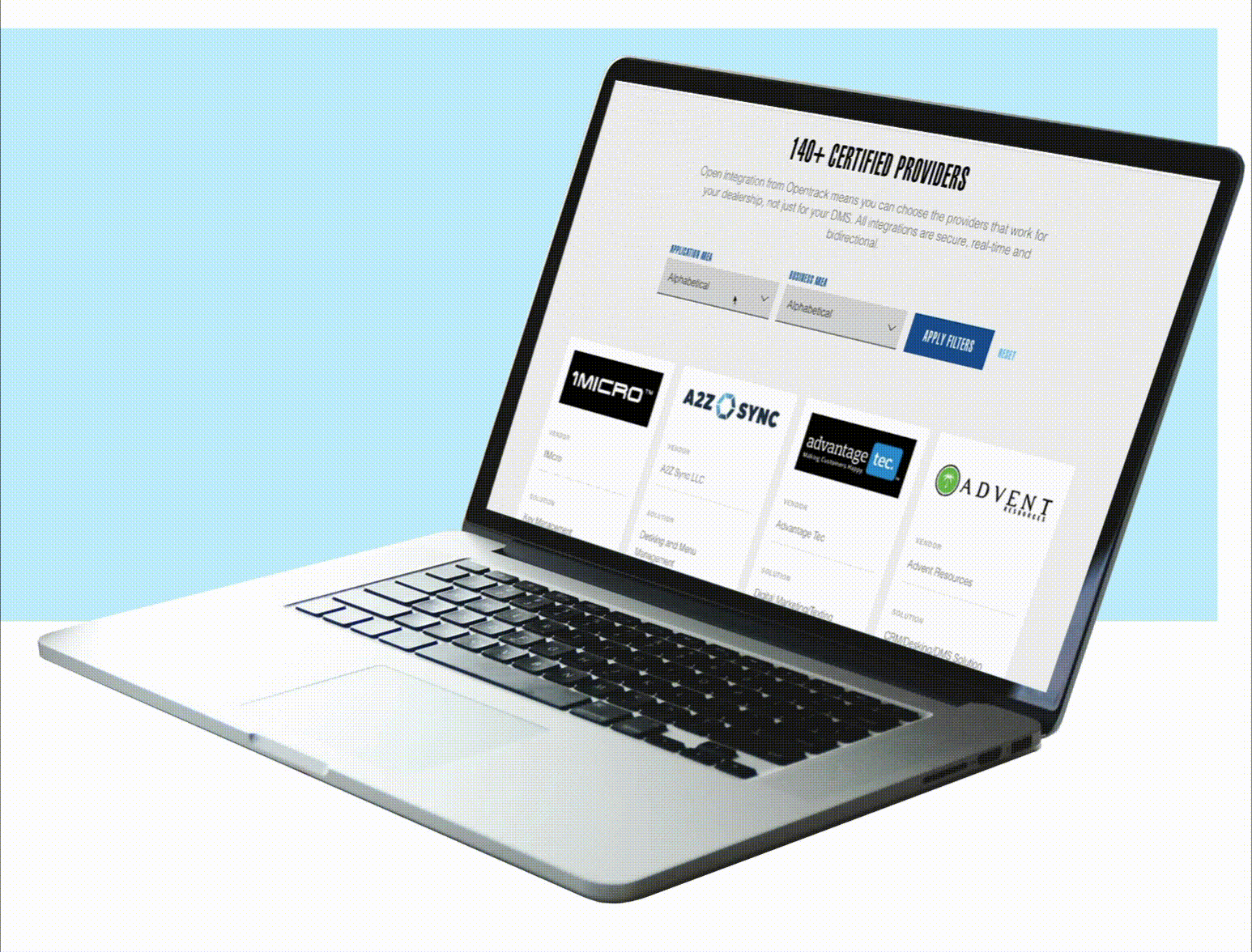 OPENTRACK INTEGRATION
Work with your preferred partners.
The Opentrack platform of Dealertrack DMS offers system flexibility and easy integration that empowers you to use your preferred systems, tools, and vendors without worrying about compatibility issues or loss of data. It's your data. Dealertrack DMS puts you in control of decision making.
Choose the solutions that best meet your needs.
Improve workflows through seamless, secure data integration.
Protect your bottom line with low integration fees.
"Opentrack has allowed us to integrate several third-party vendors that we acquired after purchasing another location."
ADDITIONAL DEALERSHIP RESOURCES
Dealertrack's team of experts installs over 40 dealer management systems every month. we're ready to help your dealership take the next step.