Cloud-based Dealer Management Software Partners
Say goodbye to overly complicated interfaces, long-term contracts, and hidden fees. Say hello to Dealertrack DMS.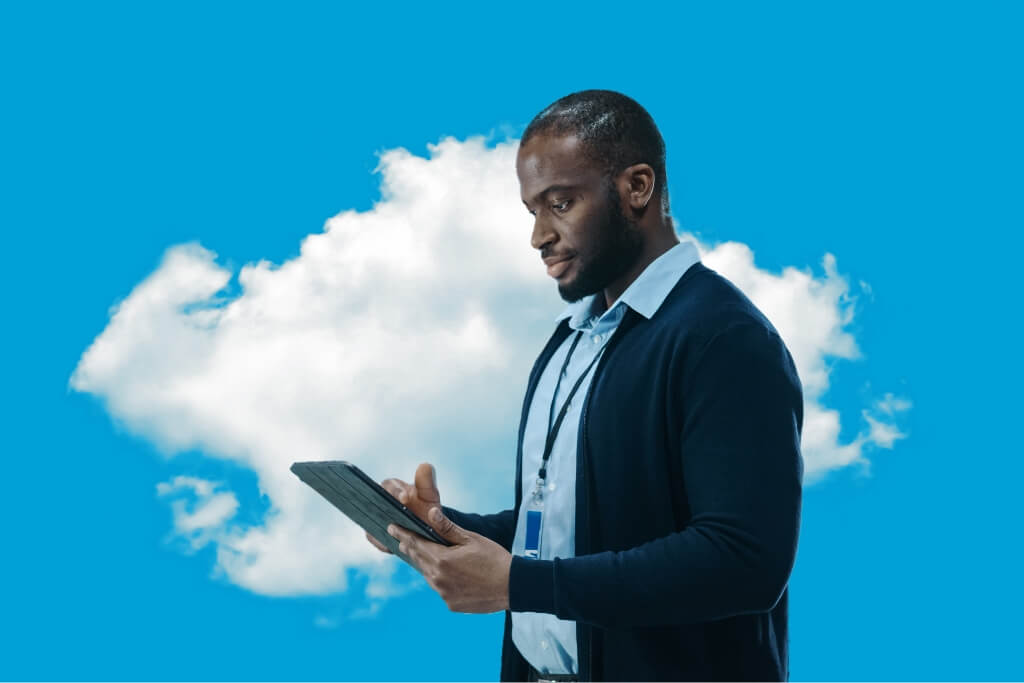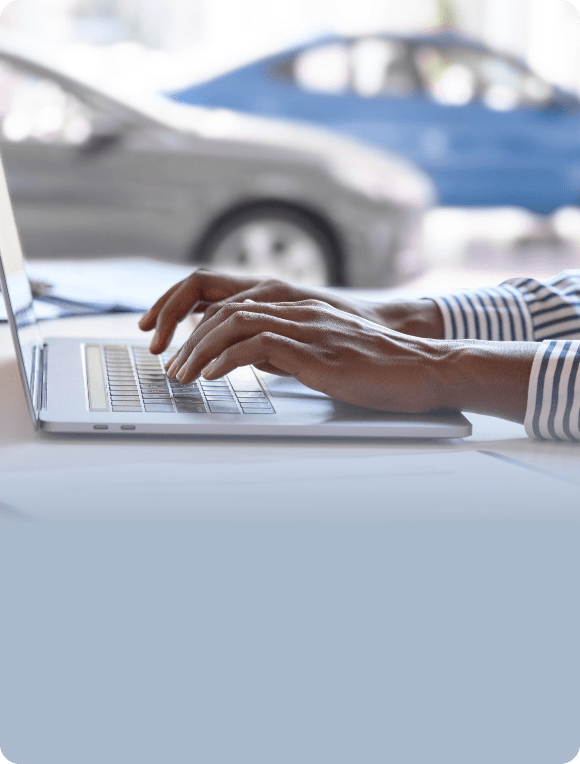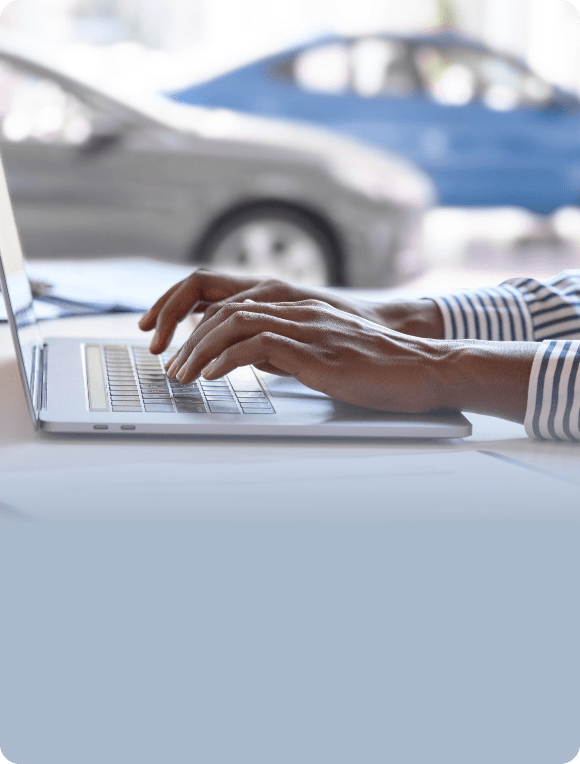 DMS solutions
Select a challenge you face
Next-Gen technology
Smart dealerships are future-proofing their businesses with technology that saves time and increases productivity. Discover a cloud-based DMS that improves customer communication, increases efficiency and drives profitability.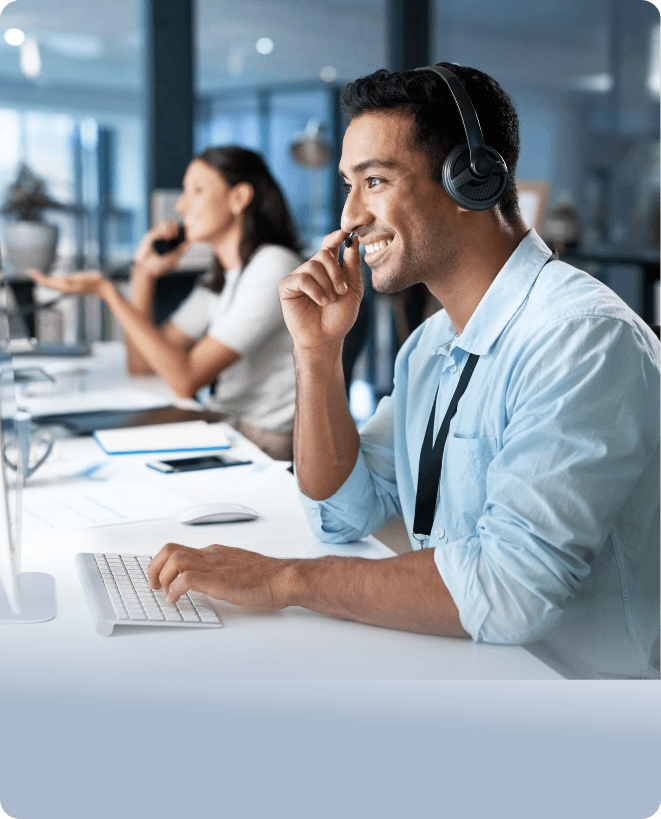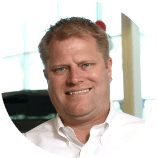 "
John Bernath
Director of Fixed Ops, San Tan Ford
The Dealertrack system is really powerful but still easy to use, and it definitely gives us a better process which is always going to help with retention and customer satisfaction.
OEM integrations across the board
Dealertrack DMS has more (and longer-standing) OEM integrations than any other DMS. In fact, with 375 (and counting) integration points built-in to the DMS, your dealership is ready to launch, faster, and without hidden roadblocks that can turn up along the way.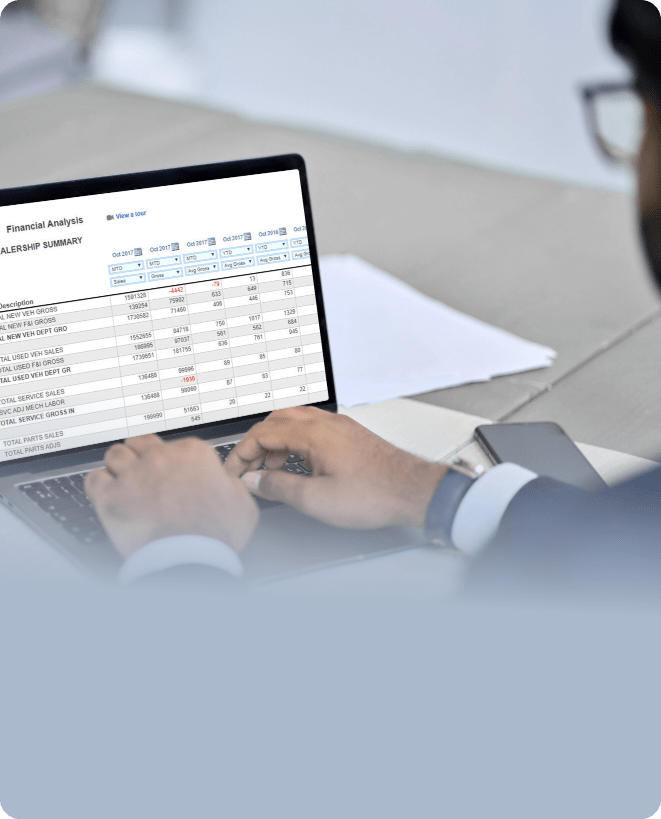 Ken Barczyszyn
Dwayne Lane's Family of Auto Centers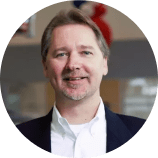 "
Dealertrack is never stagnant. They keep moving forward so that we can have the best system to help us compete in today's market.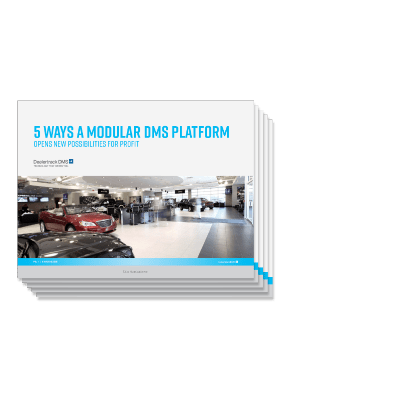 Get the Guide
Discover five ways data access, when paired with modular integration, increases the odds for dealership success.
Fewer restrictions, more opportunity.
Dealertrack DMS offers the gold-standard in open vs. closed integration philosophy. Our Opentrack platform allows for a deeper breadth and quality of access than any other DMS. Bottom line: we're willing to work with your top choice of vendor (currently 200 and counting) to ensure you do business your way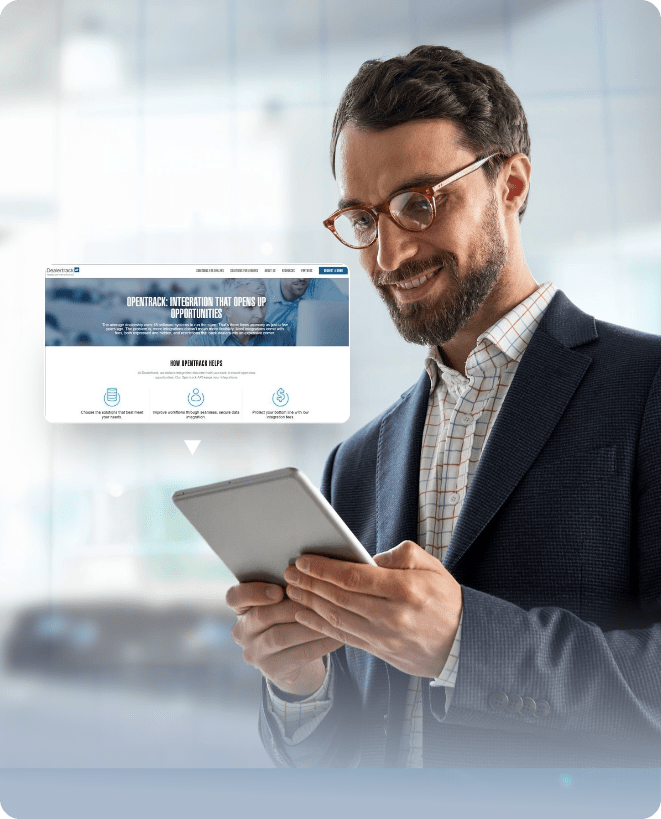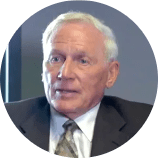 "
Allen Samuels
Chairman of the Board, Allen Samuels Holdings
25 years and 23 locations later, I still choose Dealertrack DMS.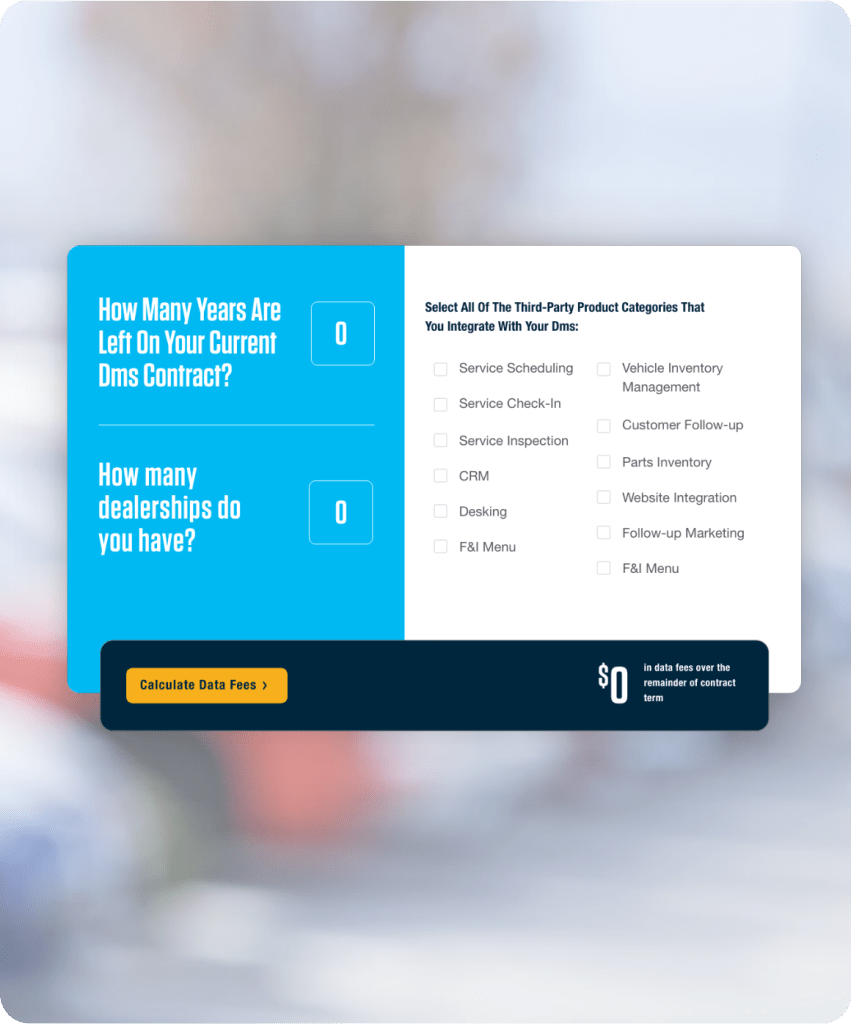 Data Integration Fee Calculator
Let's do the math: A typical DMS provider's integration fees add up quick.
Additional dealership resources

Powered By Cox Automotive
Dealertrack is part of Cox Automotive's network of professional Dealer and Lender Solutions.
Please complete this form below.