Get tools to help stay compliant with federal and state regulations from leads to contracts. Protect your dealership from fines and penalties with powerful capabilities including ID verification, fraud protection, secure document storage, and tracking and reporting.
See how Dealertrack Compliance works seamlessly with the credit application and bureau process.
"Compliance requirements are always evolving and Dealertrack's compliance solution helps keep our dealership up-to-date."
– Marshall Danien, Finance Manager, Infiniti of Willow Grove, PA
AUTOMATE ADVERSE ACTION NOTICES
Dealership compliance obligations are not optional.
Dealertrack will automatically recommend when you should send an Adverse Action Notice. Generate pre-filled Adverse Action Notices, then print, track and manage – and have them mailed* them on your behalf.

*Additional fee for mailing service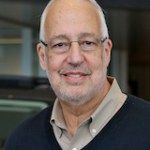 "I get a comfort level using the compliance product from Dealertrack…I know I'm being protected."
– Lou Bregou, Director of Operations, Driver's Village, NY