HOW TO UPLOAD STIPS


FROM YOUR TABLET
Take high-quality images of stips with your tablet, and upload them to the funding package using the Point of Sale Capture functionality available with Digital Contracting on Dealertrack uniFI®.
Hardware Requirements: For an optimal experience, we recommend using a 9-inch or larger tablet with an integrated camera. Compatible with most 9″ or larger devices, including iPad®, Android, Microsoft Surface and touchscreen tablets.*
Required Browser: Google Chrome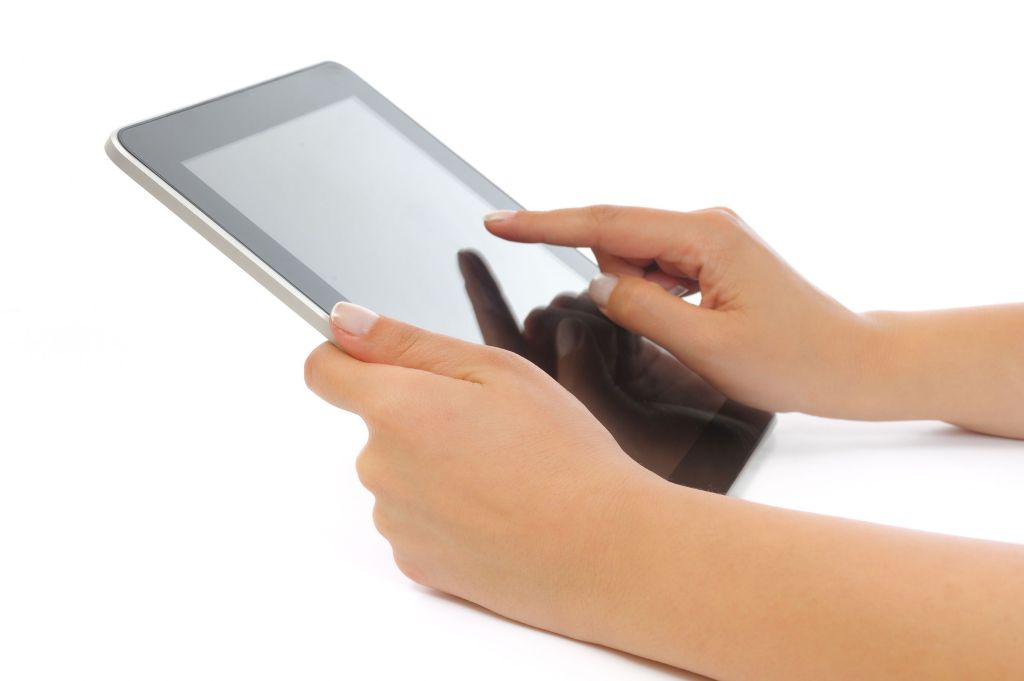 DID YOU KNOW?
YOU CAN USE THE CROP, ROTATE AND BRIGHTNESS BUTTONS ON THE CAPTURE SCREEN TO ADJUST THE IMAGE PRIOR TO SAVING IT.
HOW POINT OF SALE CAPTURE WORKS:
Go to
showroom.dealertrack.com
on your tablet and login with your Dealertrack username and password. Create a PIN. You will be prompted to enter a PIN code every time you login to Digital Showroom.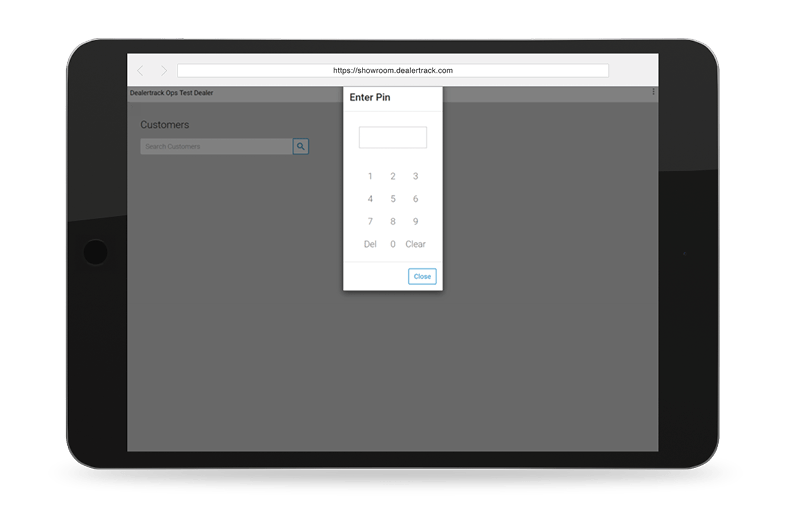 Select your customer from the list of open contracts. You can also look up your customer in the search bar. Click on their name to open up the showroom screen and select Sign Start.
Lender-required documents will load on the screen as tiles with a + (plus) icon. Click on the + icon, Select Document Type from the drop-down and hit Continue. It will open up the camera function on your tablet.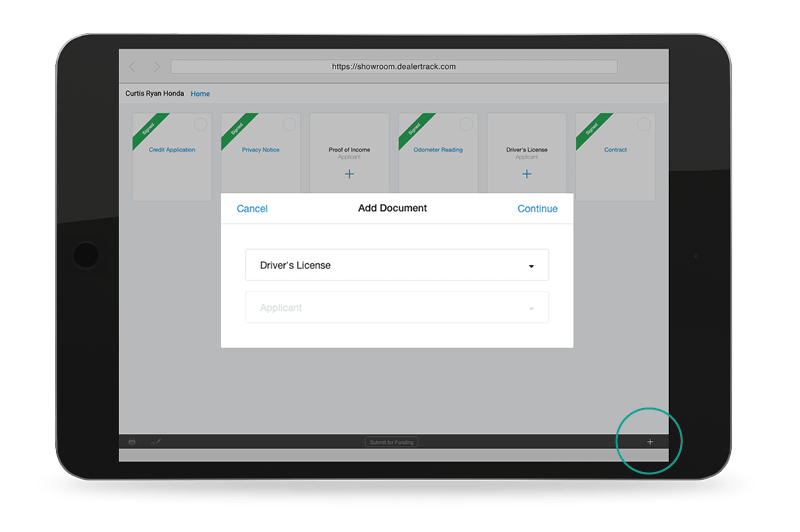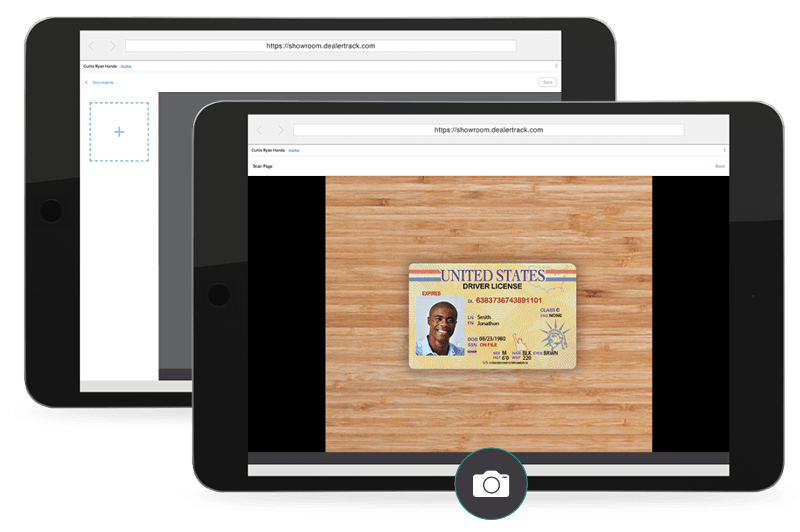 Click the + (plus) icon on the left and snap a picture using the camera icon at the bottom. Crop and adjust image, click next and then save. The document will be added to the funding package and the tile will indicate uploaded.
TIPS: 
Use this feature to enable contactless engagement with customers at the dealership. It's not necessary to touch IDs, pay stubs, and other documents to run them through copiers or scanners. Simply take the images you need from a designated, sanitized surface — minimizing contact, and giving you and your customer peace of mind.
Need copies? Simply print out the uploaded stip images from Dealertrack.
*Not all device types supported.