Faster Access To
Id Verification
Easily verify customer identity for cash or business transactions without having to go through the Credit Bureau or Credit Application screens in the deal jacket.

From the ID Verification page, you can quickly validate customer identities by:
Please Note: Customer records will be accessible in the documents tab and available for up to 5 years and up to 7 years for the state of California.
ID Verification is an included feature benefit for Dealertrack Compliance subscribers only.
Follow these steps to see how.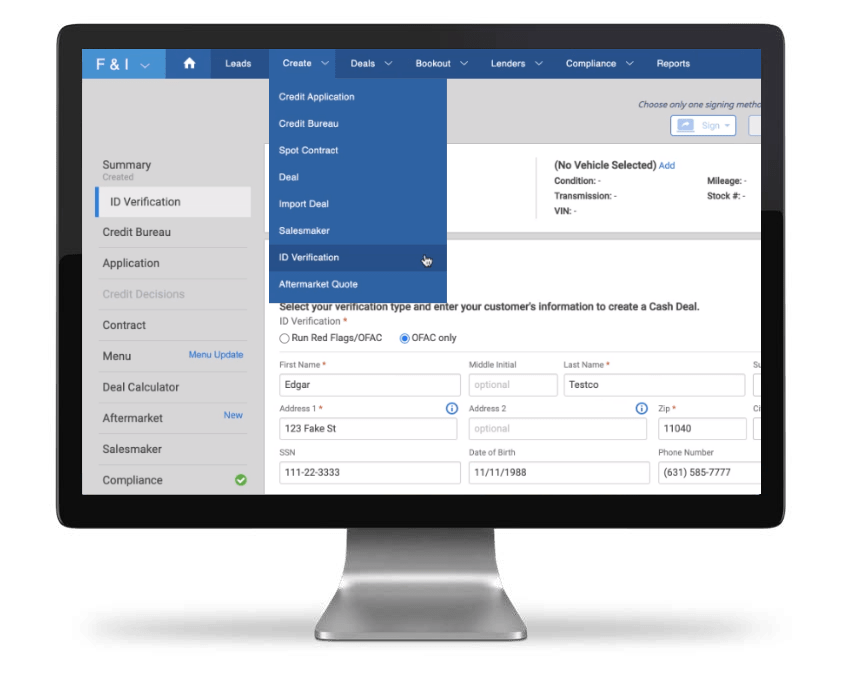 Don't have Dealertrack Compliance?
Go to Create in the top navigation bar and select ID Verification from the drop-down.
Please Note: You can also start the process by selecting the ID Verification tab directly from the customer's deal jacket.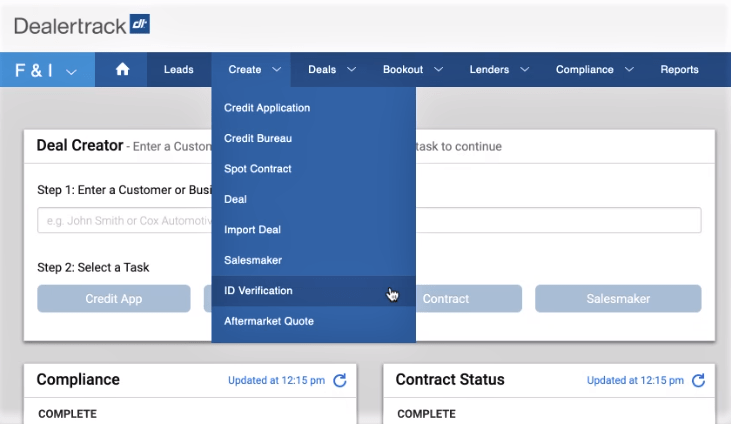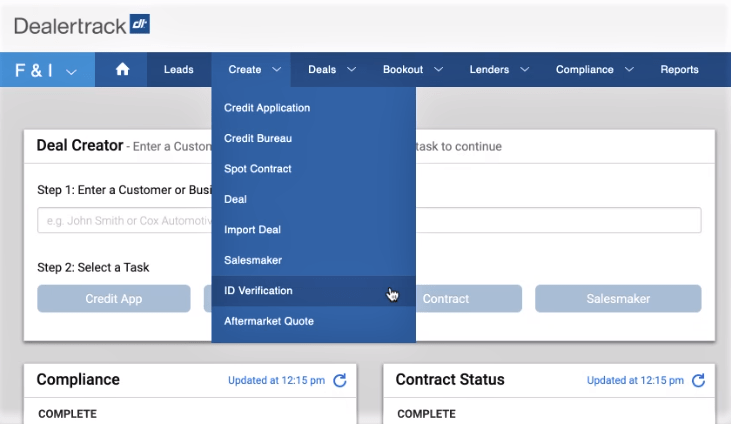 Select Individual or Business and enter the name in the fields provided to locate your customer. If a customer record is not on file, you will be automatically taken to the ID Verification page in a new deal jacket.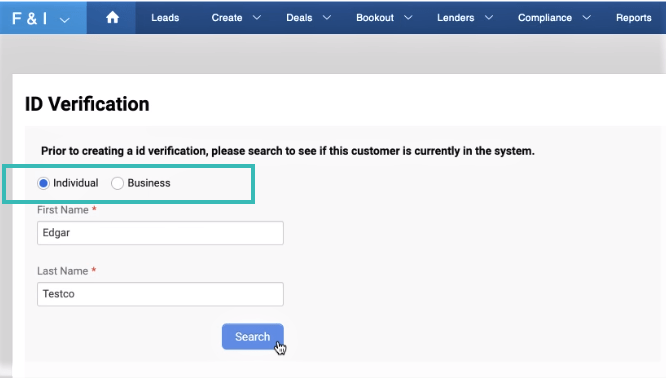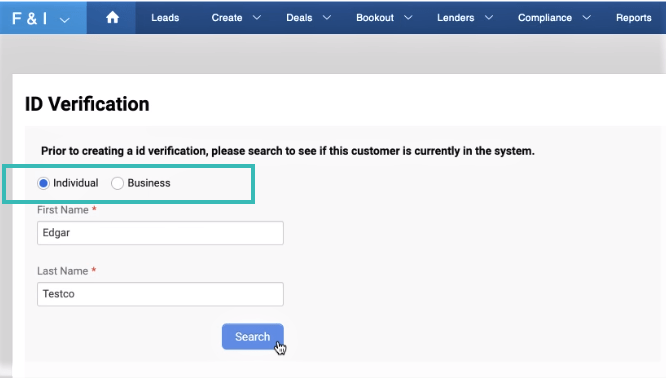 Select your verification type from the two options for cash deals: Run Red Flags/OFAC or OFAC only (this will be the default option) and complete your customer information. SSN and DOB are required fields if you run both Red Flags and OFAC.
Required fields are indicated with a red asterisk.
Business deals will have the option to run OFAC only.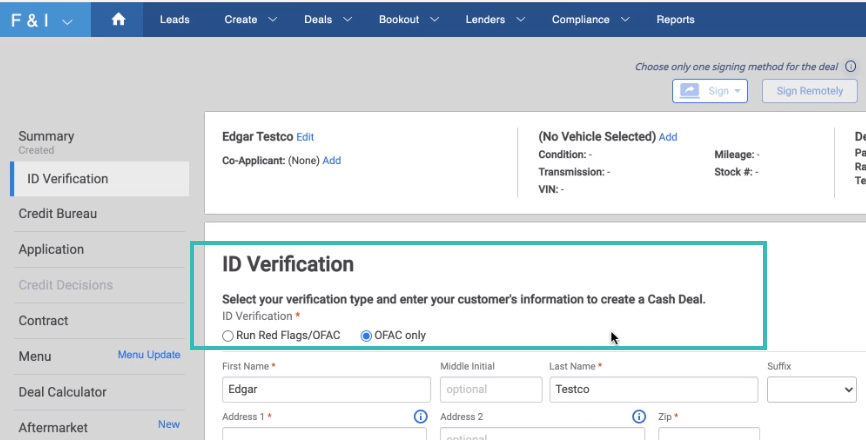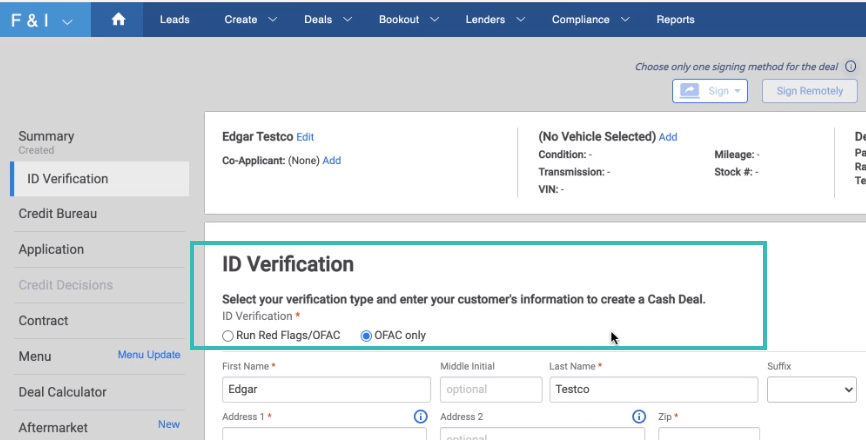 Once all the information is entered, click on Validate Identity. You will receive an immediate notification that your customer Passed or Failed.
You will see a green checkmark next to the ID Verification tab indicating that you have completed this step.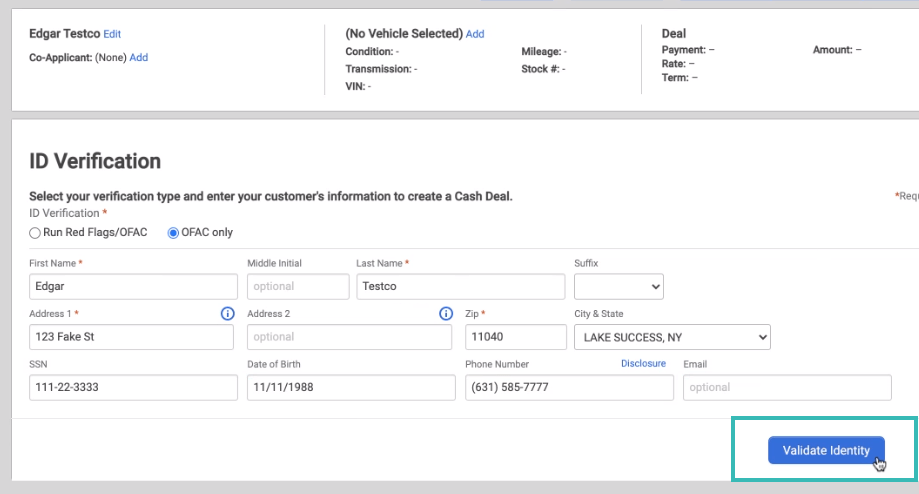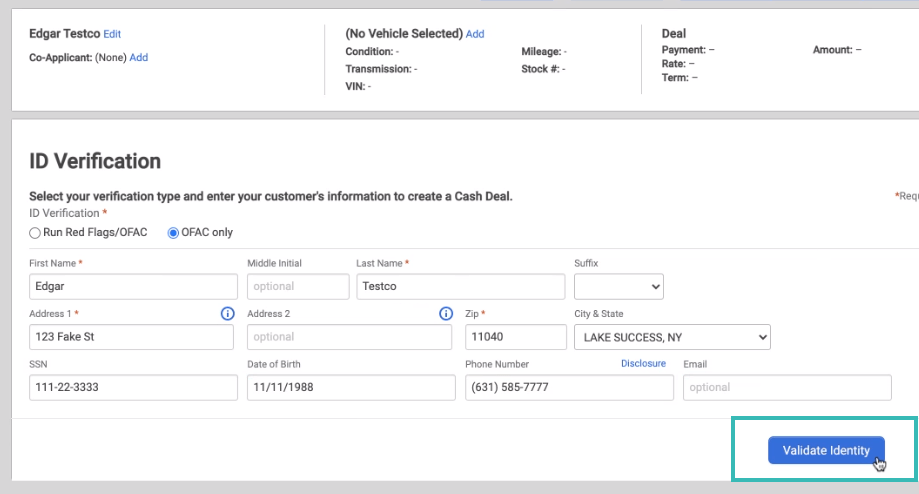 What to do for a failed Red Flag? If the customer fails a Red Flag, you will see the recommendation to pull Out of Wallet Questions. Select the Ask Questions button, answer the questions and click on Submit.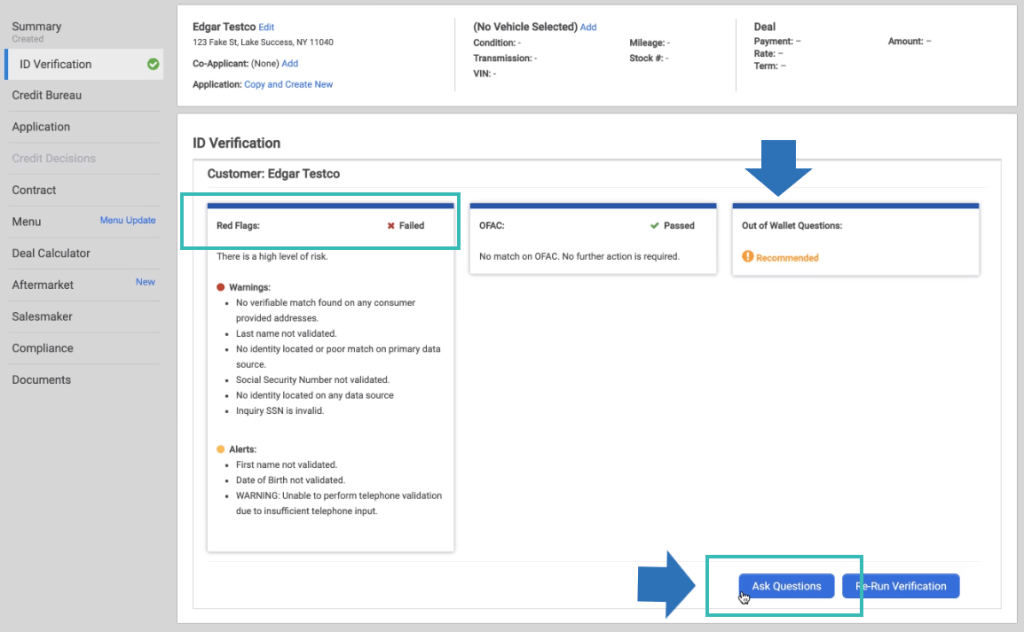 What to do for a failed OFAC? If there are any matches against OFAC SDN list, please contact the OFAC Hotline at 1-800-540-6322 or visit the OFAC FAQs: Sanctions Compliance information page at the U.S. DEPARTMENT OF THE TREASURY website.