ASSISTED

REMOTE SIGNING
CAPABILITIES
Have your customers review contracts and eSign from anywhere with assisted Remote Signing – now available with Digital Contracting on Dealertrack uniFI®.
Secure Signing Process: Share deal documents with an encrypted, online connection to your customer's device – whether they're at home or in the showroom.
Multiple Document Support: Sign credit applications, credit bureau authorizations, privacy notices and the funding package, including aftermarket contracts.
Multiple Device Support: Flexibility to connect with multiple customer devices such as Desktops, Laptops, iPads® and Android tablets with a 9″ screen or larger.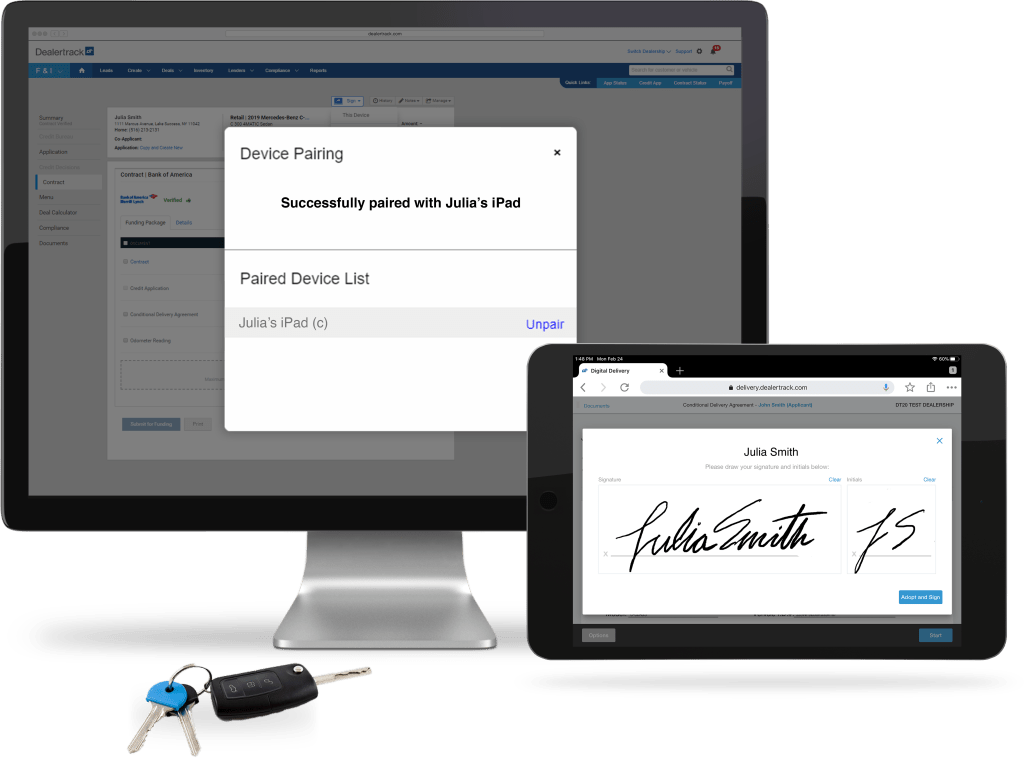 OPT IN TODAY FOR ASSISTED REMOTE SIGNING
HOW ASSISTED REMOTE SIGNING WORKS:
Ask the buyer to open delivery.dealertrack.com on their device to receive a unique pairing code. Enter the code into Dealertrack uniFI and name the device to start an encrypted online connection.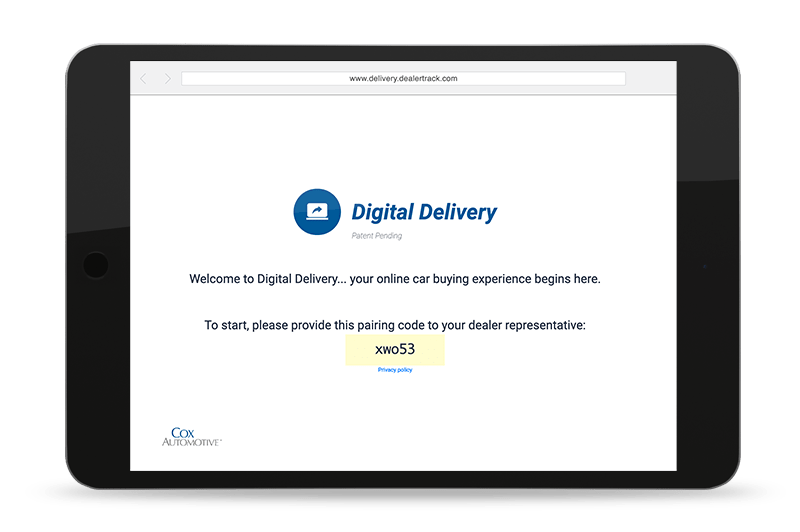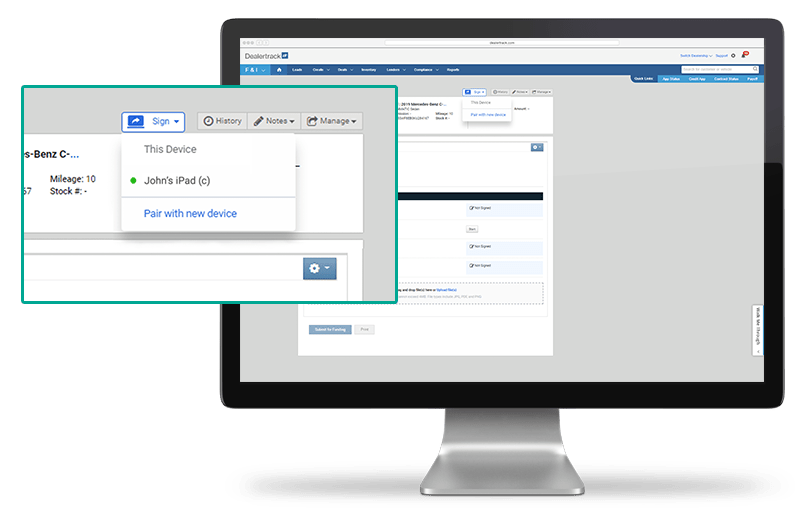 To start sending deal documents click on the sign button in the deal jacket and select the buyer's paired device. Consumer devices will automatically unpair after 2 hours.
The buyer agrees to the eSign Disclosure and Consent. Ask the buyer to Print/Download the contract for review prior to signing. The buyer signs once and simply taps or clicks to pre-fill all other signature fields.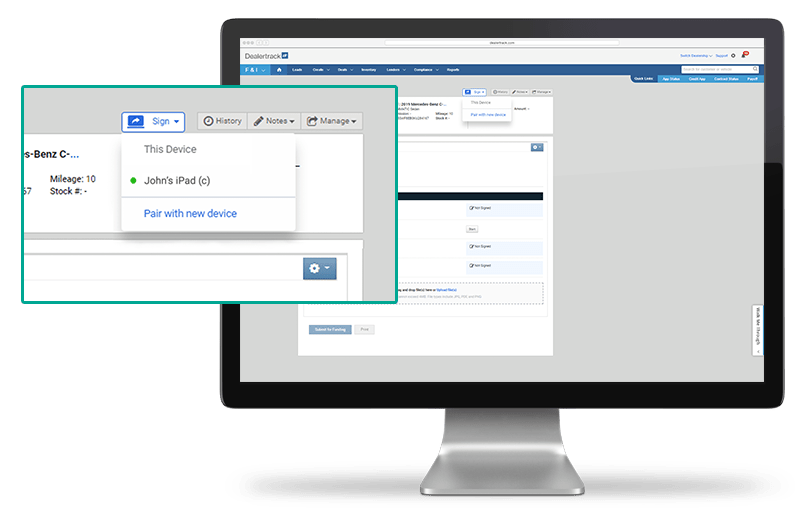 When the consumer's device displays: You have completed the signing process! Refresh your desktop screen to view all signed documents. Check the funding checklist to upload any remaining stips and click on Submit for funding.
TIPS: We recommend using video communication tools to guide your customer through the pairing and signing process for a better customer experience and to help verify identity.
Please Note: Signing must take place the same day as verification and must be supported by the selected lender.
You must be subscribed to Digital Contracting on Dealertrack uniFI®
and complete the opt-in form to begin using assisted Remote Signing.
Select the option that applies to you:
I HAVE DIGITAL CONTRACTING
I would like to opt in for assisted Remote Signing.*
I WANT DIGITAL CONTRACTING
I would like to learn more about Digital Contracting with assisted Remote Signing.*
DIGITAL CONTRACTING ON DEALERTRACK UNIFI® WITH ASSISTED REMOTE SIGNING
Please complete the form below to connect with your F&I specialist.
Please Note: Use of Local File Upload is subject to Lender approvals and participation.