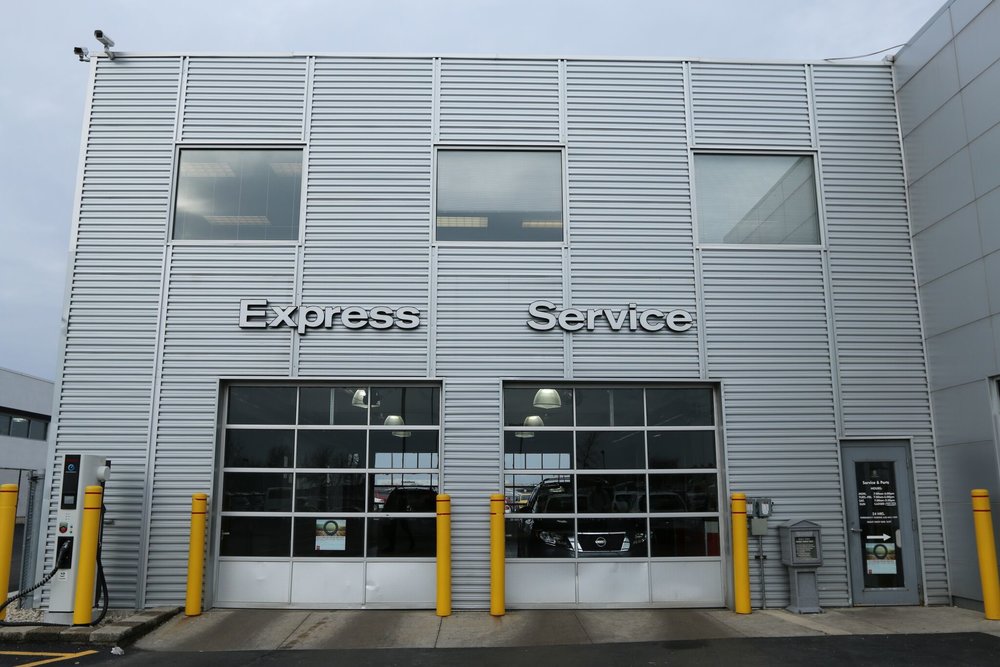 In times when consumer demand dips or plateaus, it's important to rely on the other, more literal tools of your trade. If you haven't done so already, it's time to invest in fixed operations.
In today's world, it takes more than just one good trick to be successful. If you follow sports, then you know that a player's ability to achieve success depends not just on the level, but the variety of skills he brings to the game. A baseball player who can hit for power probably won't get far if he's a liability on defense, can't hit for average, or get on base consistently. Basketball players who shoot lights out from long range are a dime a dozen, but those who can shoot, pass, dribble, and play defense get the big money contracts.
There's a lesson to be learned here, and it has more to do with your business than your upcoming company softball tournament.
Recent trends show softening sales in the automotive industry, leaving many dealerships with higher than anticipated inventory costs and fewer than expected sales. Like the one-trick athlete, these dealerships are stuck looking for ways to improve their appeal. Especially in times when consumer demand dips or plateaus, it's important to rely on the other, more literal tools of your trade. If you haven't done so already, it's time to invest in fixed operations.
Invest in Fixed Operations Technology
When it comes to fixed operations, consumers have come to expect mobility, technology, and ease of use. On any given day, you can drive your car to the corner quick lube shop, hand your keys to a friendly clerk, and sit down to an enjoyable bag of popcorn while a group of mechanics services your car. In the meantime, you can check a display to see how much longer you can anticipate waiting, and when the process is complete, a mechanic shows you a tablet with a variety of convenient upselling options. The process is painless, and you leave with peace of mind and a high opinion of the friendly, tech-savvy lube, oil, and filter shop.
If consumers can get this type of service and technology at the corner auto shop, shouldn't they expect the same treatment at a dealership? To stay in the game, dealerships must take advantage of the relationships they build during the sales process. If a customer purchased a car from your dealership, chances are she had a positive experience and thinks highly of your company. Take advantage of that positivity while leveraging digital communication channels. Reach out to your customers via text or email to send out service reminders, repair information, and appointment times. Proactively pushing out information is convenient for the consumer and saves time for everybody. When they arrive at the dealership, greet customers with a tablet to confirm the service or repair and to record any additional requests. Make the experience pleasurable. Provide frequent updates and give them a reason to come back. Again, in this arena, consumers have come to expect this type of convenience and technology.
Download "5 Ways a Modular DMS Opens News Possibilities For Profit." 
Invest in Fixed Operations Advertising
Dealerships are familiar with marketing. They utilize TV and radio to promote the vehicles they are selling, but many don't realize they should be doing just as much to advertise their service lanes. And, it can be much easier, too. Experiment with social media advertising to target both new and existing customers. Incentivize them through sweepstakes on Facebook and Twitter, and then push out information about a special on a spring tune-up, for example. Find creative ways to market your services to different segments of consumers, and once your customers are in the dealership, provide them with convenient upselling options. Convenience always wins.
New Tools, New Technology
At the end of the day, the technology at your dealership has to keep up with you. If you're willing to invest in your service lane, you should expect your technology providers to do more, too. A cloud-based DMS platform gives dealerships better access to their system and data, while also providing your employees—their customers—with convenience and ease of use. The easier it is for your employees, the more they can focus on the customer experience. A cloud-based platform will allow you to sell cars the way people shop for them, and service them the way people expect, too.
Like any good athlete, or dealership for that matter, a DMS platform shouldn't be evaluated on just its standalone features or individual performance, but rather its ability to integrate multiple systems and tools, and give your customers the type of high-tech experience they're used to having.
Step up your game by downloading "5 Ways a Modular DMS Platform Opens New Possibilities For Profit."