Dealertrack, and its parent company Cox Automotive, cares about its employees, its impact on the environment, and making a difference. And our mission, Empower People Today to Build a Better Future for the Next Generation, is more than a rallying cry for our team. It not only drives the programs we run internally, but has a huge impact on the way we do business with our partners. April 22, 2019 is Earth Day in North America, but our Cox Conserves program extends year-round. We recently spoke to Stephanie Valdez Streaty, Senior Director of Corporate Social Responsibility, to learn Leadership Lessons about managing an enterprise-level sustainability program, how it's impacted the culture at Dealertrack and Cox Automotive, and how sustainability is making a difference for our partners in the automotive industry.
Empowering Everyone: From the Enterprise to the Individual
Stephanie Valdez Streaty lives and breathes the Go Green mindset, which is easy since, as she puts it, "Conservation is part of our DNA at Cox Auto, throughout Cox, and all of our divisions." Her role in the Cox Conserves National Sustainability Program is to help the company achieve its ambitious goals to send zero waste to landfill by 2024 and be carbon and water neutral by 2044. By engaging with each location and identifying opportunities and solutions to reduce energy, water, and waste, Valdez Streaty is fairly busy. However, the work doesn't start and end at the office each day." To date, our conservation efforts have offset 567,000 tons CO2 emissions, saved 276 million gallons of water through conservation efforts, and diverted 170,000 tons of waste. And we're just getting started! Last year alone, we honored over 200 Cox Conserves Heroes within our own organization and over 217,000 eco-friendly actions were taken by team members in an effort to help. Here's a link to the full Cox Conserves CSR Report.
"Efficiency, innovation, and cost savings! That's what sustainability can do for a dealership." – Stephanie Valdez Streaty, Senior Director of Corporate Social Responsibility
Sustainability and Business: the Path to Efficiency
Valdez Streaty has seen, first-hand, the powerful impact that an enterprise-wide conservation program has on business. "Sustainability is equivalent to efficiency," she explains. And it all comes down to three key factors, "Efficiency, innovation, and cost savings! That's what sustainability can do for a dealership. You're forced to innovate and, in turn, you actually have more time to interact with your customers." Our partners in the automotive industry have experienced the same impact, too. For many dealerships wondering if "going green" is worth all of the effort (beyond feeling good about helping the environment), Valdez Streaty has good news. "I've been here a little over six and a half years, and each year, the Green Council just seems to be able to carry back what they're doing…to their location and really start to drive change at their location." For our partners, Valdez Streaty has seen the shift to going green add up, literally. Programs like GM Green Dealers and Honda Green Dealers recognize dealerships with extraordinary environmental performance that delivers cost savings while simultaneously improving employee work environments. And each year Cox Automotive recognizes one dealership with the Leader Sustainability Award, for achievement in outstanding community contributions and in-dealership sustainability programs related to waste reduction, energy consumption, or water conservation. When dealerships invest in programs that save water, reduce waste, and engage their employees, everyone wins.

Small Steps Lead to Big Change
Dealerships looking to get started can begin small and still see big changes. Just a few years ago, the National Automobile Dealers Association (NADA) challenged dealers to reduce their energy impact by 10%. Aside from reducing one million tons of greenhouse gases, dealers would actually save more than $193 million in energy spending! Talk about a bright idea! And there's more to think about when it comes to looking into going green. Consumers, especially Millennials, have a choice when it comes to where they work and where they shop. According to the 2017 Cone Communications CSR Study,"87% (of respondents) will purchase a product because a company advocated for an issue they cared about and 76% will refuse to purchase a company's products or services upon learning it supported an issue contrary to their beliefs." And, 64% of millennials said that they wouldn't take a job at a company that wasn't socially responsible." Whether it's switching to LED bulbs or installing solar panels, dealers can both attract passionate employees and potential buyers by making a positive impact on the environment.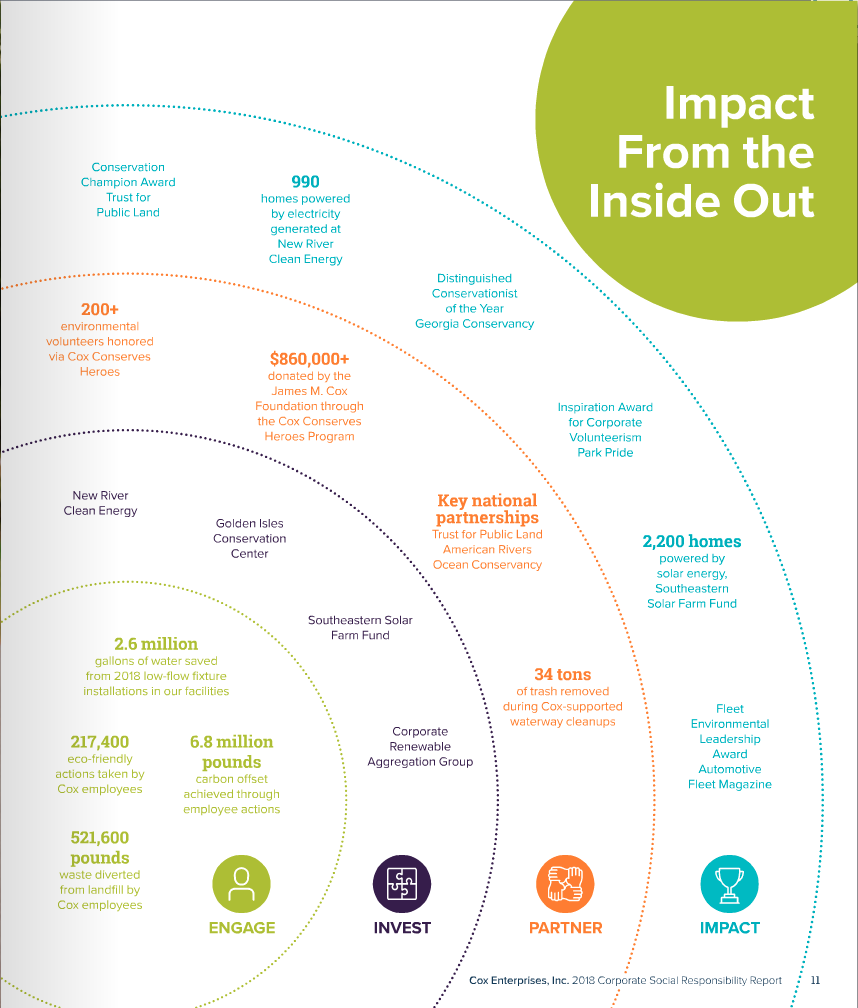 Building a conservation program at your dealership can take on a life of its own, fostering ownership and empowerment within your employees. Reducing your carbon footprint and finding ways to conserve also has the added benefit of improving cost expenditures and driving creativity and innovation among your leadership. With so much great potential, a green, conservation program could be the key ingredient to building a better dealership this year.