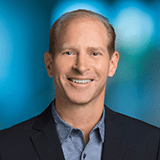 President—Retail Solutions Group, Cox Automotive
Keith Jezek leads the Cox Automotive Retail Solutions Group, drawing on more than 20 years of experience in executive management with technology firms. With an acknowledged track record of providing leadership and "hyper-growth" to organizations, Jezek is a highly regarded and well-recognized principal executive. Elected to the Young President's Association in 2004, he stands among the most successful young leaders in the U.S.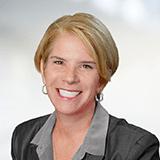 VP—Operations, Back Office & Fixed Operation, Dealertrack DMS
Mandi Fang is the Vice President of Operations for Dealertrack DMS. She brings with her a wealth of experience from DMS and vAuto, working closely with key internal and external stakeholders to prioritize and pursue product initiatives that advance business goals for clients and the Cox Automotive Retail Solutions Group. In 2016, Fang was recognized as one of Auto Remarketing's Women in Remarketing and received the Spirit of Leadership Award from Women's Automotive Association International.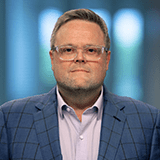 SVP & GM of Digital Retailing, F&I and Titling Solutions
Mike brings more than 30 years' experience building and managing successful businesses and teams. He currently serves as Senior Vice President and General Manager of Digital Retailing, F&I and Titling Solutions. Prior to joining Cox Automotive, Mike was co-founder of Sixth Gear, Inc. in 2008, a founding board member of Dealertrack in 2001, and a founding member of the AmeriCredit Corp. leadership team in 1991. He has served on several boards in the auto finance and healthcare industries and is a graduate of Oklahoma State University.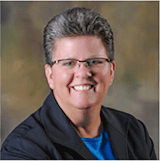 VP—Operations, Dealertrack Lender Solutions
Cheryl Miller serves as Vice President of Operations for Dealertrack's Lender Solutions. With 25+ years of management experience leading successful high-growth multifaceted finance and lending organizations, Miller heads up the Dealertrack F&I business within Retail Solutions, including dealer and lender F&I teams.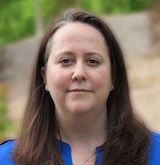 VP—Operations, Dealertrack Dealer Solutions
Kait Gavin is Vice President of Operations for Dealertrack Dealer Solutions, where she is responsible for ensuring the business's financial and operational targets are met. Utilizing her management experience in auto finance and compliance, Gavin oversees the creation and execution of annual business plans that achieve short- and long-range business goals.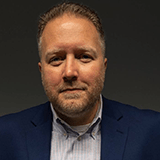 AVP—Product Management, Dealertrack DMS
Damon Covey serves as AVP of Product Management for Dealertrack DMS. He is a key driver in continuing the modernization of the DMS platform to ensure iterative value, working on architectural transformation and API-first product development strategies. With over 20 years of technology experience, most recently at Symantec Corporation as a Senior Director of Product Management and Engineering, Damon has led multiple teams in end-to-end product execution strategies, transformation initiatives and innovation. In addition to other technology roles, early in his career Damon was Director of OEM Sales for SnapGear/CyberGuard.