Welcome to the Dealertrack DMS 2020 Vision Series, where you'll gain a sneak peek into the future goals and aspirations from the leaders and experts at Dealertrack DMS for 2020. This month, you'll hear from Matthew Hurst, who leads the Client Services team at DMS. One year ago, Matt and his team launched DMS 360, a peer-to-peer, self-service portal for Dealertrack DMS users to connect, collaborate, and access online learning tools. This ground-breaking new level of transparency is changing the way dealerships, and their partners, resolve issues, find solutions, and grow together.
What is your Vision for the automotive Industry in 2020?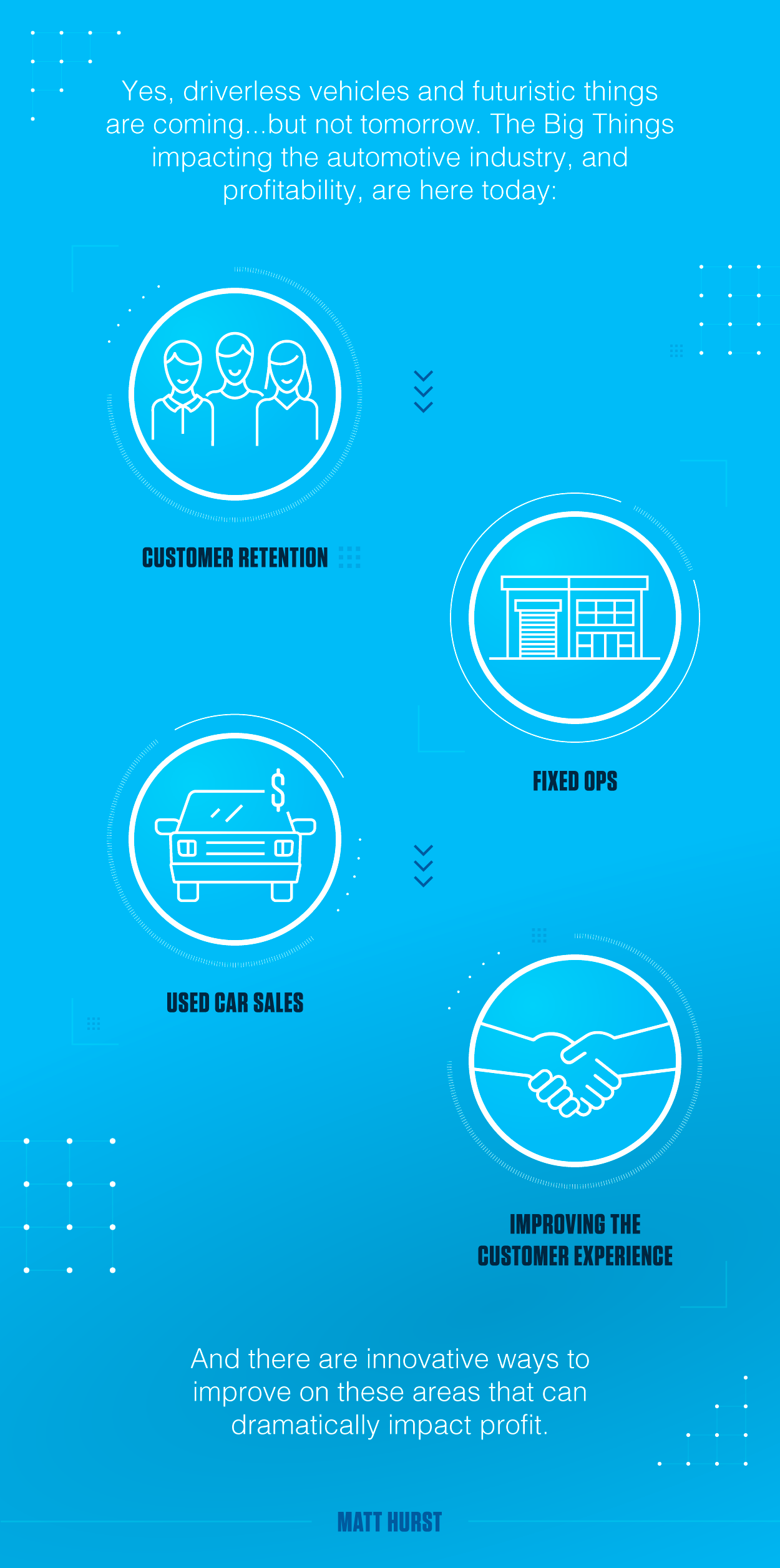 The automotive industry has an opportunity in 2020 to focus on areas like customer retention, improving fixed operations. It's a pivotal time to ask yourself, "Are we losing customers to independent repair facilities (IRF) when we could be doing more?" Used car sales, according to expert analysts, will continue to be a highly profitable area. How can dealers be more creative and get their clients back in the door. Don't just wait—your customers won't.
What is your Vision for Dealers in 2020?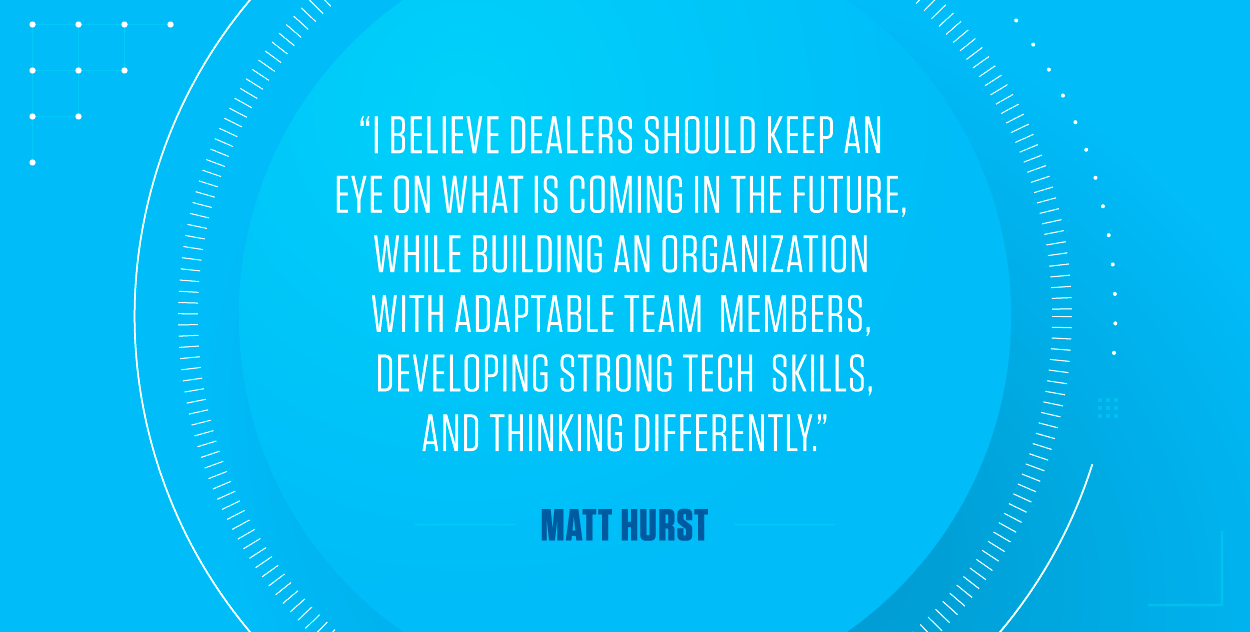 Dealerships in 2020 will be able to leverage technology partners who act like true partners, to think differently, and to challenge both their partners and their technology to support their customers in new and unique ways. What are you doing to bring your customers back into your dealership? Can technology make the car buying experience more seamless? What ideas do your partners have to improve your organization: onsite car washes, more flexible hours, meeting the customers where they are? What about your partners? Can their technology improve the information you have and help you offer a more transparent system so your staff can get the answers they need as they work to improve their skills?
What is your Vision for DMS 360?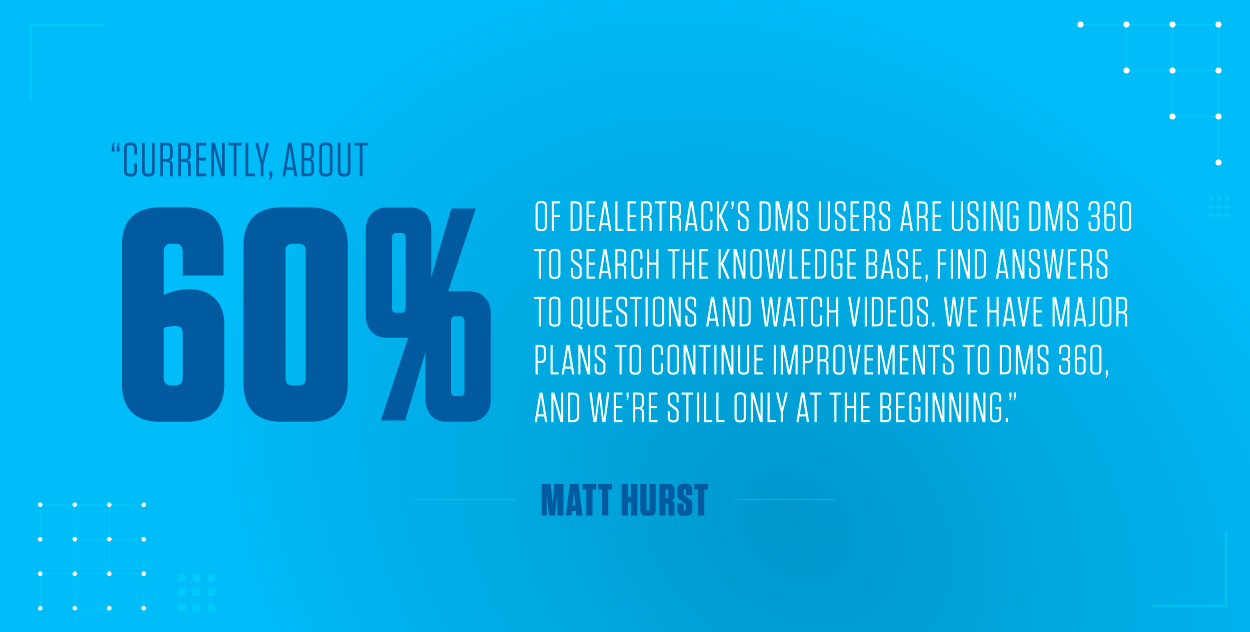 Starting in 2020, we'll begin offering smaller, bite-sized chunks of our current knowledge base so Dealertrack DMS users can search for step-by-step tips and instructions that can help them find answers, faster. Having a platform where dealership professionals can express their needs and help us learn, together, what works and what doesn't, opens a door to a whole new level of Transparency, Community, and Access. DMS 360 is available 24/7 to allow you to search for your questions on your time. We're building content that will make it simple for our dealers to onboard new employees at the dealership with role-specific training.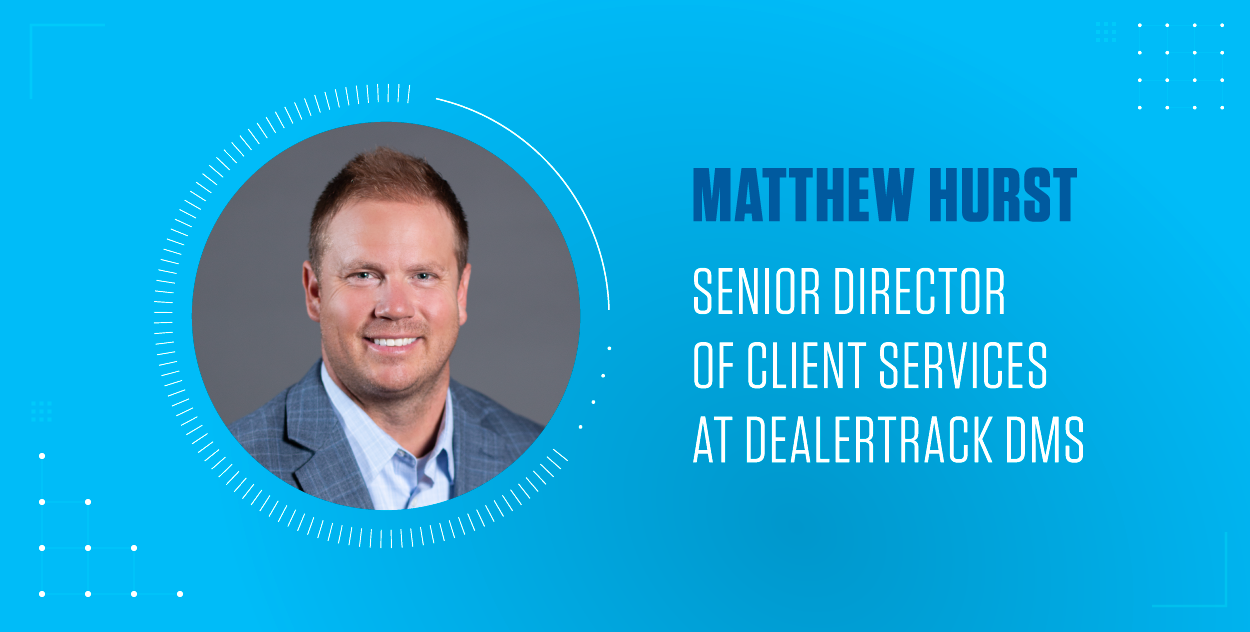 Bonus! We asked Matt about his NADA 2020 Vision…