Technology and retail automotive are anything but static. In the first half of 2020, dealerships are facing constant changes and challenges thrown at them from nearly every angle. As Director of Business Development for Dealertrack DMS, it's my role to find, vet, and craft strategic partnerships, solutions, and DMS integrations that offer a best-in-class experience to help our dealers succeed. The DMS is so critical to dealership success, specifically from a human resources perspective, managing payroll, and recruiting, that having a seamless experience that improves your business is key. Now, as businesses begin to reopen and people are returning to work, I believe we have the opportunity to make rapid progress in the midst of unprecedented disruption and changing consumer behavior.
Hiring for your Team
According to a 2019 Dealership Staffing Study, staffing is one of the biggest issues for dealerships. On top of that, only 39% of employees feel their dealership is using the latest technology to help them succeed in their job. As business begins to return to normal, dealers will face a backlog of service appointments and limited staff due to unfortunate reductions and furloughs. Some departments may even struggle to fill roles for employees who earned more money on unemployment. Doing more with less may be the norm right now—but it isn't sustainable. Our solution, at Dealertrack DMS, is to partner with the experts at Hireology and Netchex. In 2020, we're rolling out a new integrated Payroll solution that automatically transfers new hire data, manages PTO, performance review, and saves time by managing the complexities of tech-time, among other features. The best part of this strategic partnership is that all of these integrations occur through your DMS.

Demand for Technology Straining Resources for Dealers
Digital retailing, digital transformation, data-driven…all of these concepts that are revolutionizing the dealership are real and here to stay. But, having a high-powered DMS and complex systems that keep your business moving forward (at record pace) require a network that can keep up. We saw it first-hand when businesses were forced to shut down at the beginning of March and April this year. Dealers who had IT support and state-of-the-art networks were in a good position to send employees home and set up their remote offices. Offering consumers new ways to shop online and access virtual showrooms is a groundbreaking concept and it's not going away anytime soon. With all of these new technology solutions, your dealership absolutely requires the digital infrastructure to support it. Managed Network Services, powered by Proton IT, provides a critical, and dealer-specific, solution to keep dealers running.
Dealerships are built on human-to-human connection. The "hand shake" at the end of the sale, the relationship and trust earned for a major decision. It's the same for team members who build their careers in the dealership. Now that we've adjusted to a more virtual environment, our offerings are simply faster, more seamless, and online. Yet, we are human at the core. Improving the way we hire, recruit, and employ our teams in this new environment will help. And, our team will continue to provide best-in-class solutions that drive your business forward.

About the Author
Tyler Anderson | Director of Business Development, Dealertrack DMS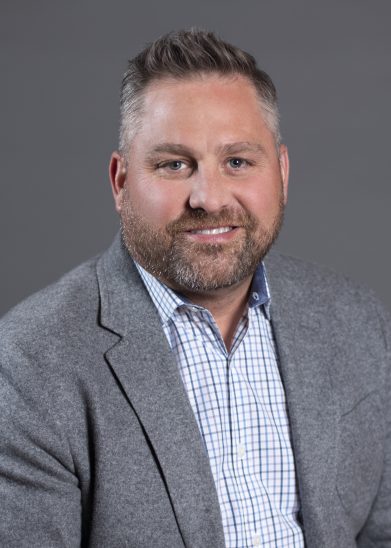 Tyler Anderson joined Dealertrack DMS in June of 2019 bringing with him 24 years of experience in the automotive industry. In his role, Tyler has developed partner-driven products that allow our team of professional experts to provide a best-in-class suite of integrated solutions. Through open source software and strategic partnerships, Tyler has up-leveled Dealertrack's core products allowing for seamless integration into hundreds of market options. He has personally driven new payroll solutions, managed network services and parts processing partnerships in this year, alone, helping dealers navigate the digital transformation taking place amidst social distancing restrictions across the country.