by Randy Wilson, Director of Performance Management
The past few years have only accelerated forecasted disruptions in automotive retailing. Today, you're being tasked with driving success in the face of tight inventory and increased competition. Tomorrow, it could be—and will inevitably be—another challenge. It's the nature of our rapidly transforming industry. Day-in, day-out, though, your primary goal is to maximize your efficiency in sales, marketing, fixed ops, inventory management, accounting, and operations in ways that give you an edge. If there is a connection failure with even one area it'll cause your dealership process to fail and waste your team's time. Even worse? It all lands on your customer's lap in the form of slow processes and a poor experience. All that work your team put in to build a top-notch experience and win-over new customers will have been for naught.
An often invisible pain point, right under your nose, could be the very system you rely on to drive your entire business operation—your DMS. If your dealership runs on a rigid system designed to grow the bottom line of the vendor, not dealership, you could be headed for trouble when the next 'disruption' impacts our industry. No doubt you know the best way to run your business. But are your vendors giving you the flexibility to run your business your way? A flexible DMS isn't just a nice-to-have. It can make or break your dealership's operations. Failing to partner with the DMS provider that best aligns with your unique goals exposes you to unnecessary costs, risks of operational inefficiencies, and bottlenecks, not to mention hidden fees, integration costs and endless contract terms.
Advanced dealers understand their success relies on efficiency gains from connected and coordinated systems. These systems enable reliable, affordable connectivity with best-in-class solutions across sales, marketing, fixed ops, inventory management, accounting, and more. Let's break down what you should be looking for (and expect) from your DMS and how the whole is greater than the sum of its parts.
Platform Flexibility
In an age of online retail, third-party integrations are more important than ever in dealership software. You know it, and your software providers know it. Third-party integrations let you streamline interfaces and enable the flow of data freely between systems, which reduces human error and costs and increases profits. Integrations also let you track your buyers online and build a better shopping experience across platforms.
Real-time, bidirectional technology integrations enable a seamless online-to-in-store buying experience and allow you to work with who you want. In other words: you can select the software you want. You can continue to use the CRM you prefer because it connects to the DMS you select, for example. You don't have a vendor telling you that you 'have to' use their preferred provider. You can set up a workflow for your employees that makes sense, without frustrating interruptions, and create a smooth customer experience as well.
Opentrack, our third-party certification program, ensures you can integrate seamlessly with nearly 200 world-class automotive partners without heavy penalty. This flexibility keeps you in control of your data and your destiny. By being able to customize your DMS to best meet your needs, you can run your business the way see fit.
Simplified Accounting and Reporting
There's now a way to maintain greater control with modern accounting, payment, and reconciliation processes that deliver actionable business insights that drive informed decisions and growth. Our payment solutions, for example, are powered by an integration with Global Payments for streamlined payment and accounting processes for you and your customers with features like digital A/R statements and service invoices, flexible payment options, card-present transaction solutions, automatic GL writeback, and more.
Simplification should also extend to your payroll and HR functions. Powered by a real-time integration with Netchex, our solution simplifies HR and payroll needs, including processing and administration, and HR and human capital management, reducing costly errors and freeing your team to focus on more meaningful HR activities. The solution also features two new reports supporting end-of-month accruals and technician productivity.
Coordinated Business Office
While satisfaction with interactions with finance has increased, your shoppers are probably still frustrated with the length of time it takes to complete the buying process. Integrations with new Bureau and DMS providers and workflow enhancements mean you can close deals anytime, anywhere with ease through automation and digital signing tools that will help maximize profits and delight customers.
Efficient Fixed Operations
Your car dealership is likely several businesses under the same umbrella. And when siloed? Your business will struggle. Even though parts and service departments are the lifeblood of dealerships, they generate just a fraction of the industry focus given to new or used car sales. That's troubling because parts and service departments deliver a consistent volume of business and profit, year after year. Just imagine what your parts and service could do with a little more attention. Our approach is to help you standardize and modernize parts and service procurement processes; streamline functions and systems; and use strategic integrations to automate tasks, speed up workflows and reduce the risk of error.
New to our DMS solution are four important enhancements that can really bolster your efficiency:
The Parts Management Toolkit streamlines and digitizes parts ordering and management processes.
The Inventory Aging Tool automatically identifies obsolete and at-risk inventory and eliminates the need for multiple reports or large dumps of DMS data.
Parts Order Reconciliation reduces stock ordering time by up to 40% with centralized and simplified interface.
Parts Order Templates ensure data accuracy and reduce the time it takes to order parts by up to 70%.
Experienced, Hands-On Support
In the new age of online and in-store sales, a DMS that offers outstanding customer support and trusted partnerships matters just as much as, if not more than the technology itself. A DMS that comes ready equipped with a Performance Manager — an experienced industry expert, who understands how to leverage technology to interpret data and make tough decisions — can help you achieve their business objectives and ensure profitability and growth.
Working together with DMS support teams, our Performance Managers can offer a personal point of contact to deliver training, feedback on areas of opportunity, and tips and tricks that go well beyond traditional tech support. Our Performance Managers average 10+ years of dealership experience and come standard with every Dealertrack DMS partnership.
Named Dealers' Choice for Best DMS in 2020 and 2021, Dealertrack DMS is backed by Cox Automotive, giving you the security of an experienced partner that understands your business challenges, is dedicated to your success, and is motivated to earn your business every day.
It's the flexible solution that lets you, not the DMS provider, dictate how best to run your business.

About the Autho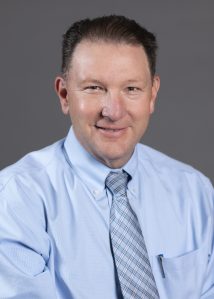 r | Randy Wilson
With over thirty years of experience in the retail automotive industry, Randy Wilson brings exceptional wisdom to his role as Director of Performance Management to the Dealertrack DMS team. By leading a team of Performance Managers who have all previously held high-level dealership responsibilities in their careers, he is committed to driving rapid transformation and building measurable growth for our partners. Randy joined Cox Automotive in 2012 and works tirelessly to bring real-world experience into the development of technologies that enhance the day-to-day performance and efficiencies of every aspect of the business. In his spare time, he can be found sporting his Cheesehead gear and spending any spare moment boating and fishing on the ocean. He and his wife have four children together and five grandkids.