There's a generation of digitally-savvy people getting ready to buy cars. That sounds like a pleasure cruise of sales opportunities, right? But there's a catch: they're a demanding bunch with specific ideas about how the transaction should unfold.
So what's a sales person to do? How does a dealership adjust their business to take advantage of this watershed opportunity in automotive retail? They sell Millennials on the experience of buying a car.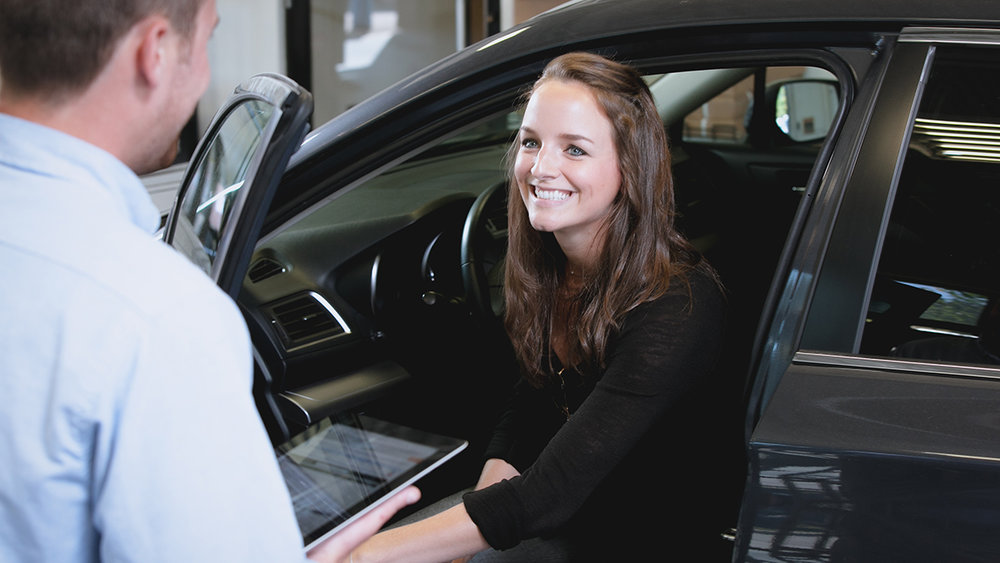 It's more than an online order. More than buying a washing machine, or a book. Clearly, Millennials appreciate the significance of what amounts to a significant financial commitment, and as such they take their time researching – four months, give or take. They want more information about F&I products before going to the dealership*, a clear sign that they see value in the additional purchase but want to be more educated. According to Cox Automotive's research, 63% of all shoppers – including Millennials – are more likely to purchase F&I products if they can learn about them on their own time.**
Trouble is they are absolutely, positively frustrated with the in-dealership F&I process. Among Millennials, 25% of their pain is felt during the paperwork and F&I part of the deal.*** That's from the moment they step into the dealership. A key point to remember, then, is that they have a very low tolerance for idle time, delays, and inefficiencies – and they aren't afraid to throw up their hands and walk out of the dealership. Make sure you create an experience that combines being smart, fast and efficient:
Leverage technology at the right points in the process, so key sales moments get the luxury of quality time with an engaged and interested buyer.

Empower self-directed research through the use of mobile technology, before and during the sale.

Remember that the current trend in financial technology is at least in part driven by Millennial preference. They expect rates and terms that reflect their unique credit story.

Create a personalized experience that meet their needs and builds a comfortable and engaging environment. For example, many are more at home with a tablet versus a printed contract. To that end, use technology to make the final steps simple, easy and user-friendly.
Here's the point: What Millennials want today is what everyone will demand tomorrow. The digital habits of this "digital native generation" are changing how all consumers go through the car buying experience. They want the dealership experience, but it's up to you to deliver the kind of experience that sells them a car.
Do that by changing your approach into a more flexible and consultative experience, one that leverages mobile technology, is personalized, and welcomes up-front research. Position the deal as more of a conversation, one that's built around the monthly payment, with an eye to the future. After all, the future is bright for businesses that learn how to sell the experience to Millennials.