Keeping your dealership
moving forward
Discover the tools that drive speed and accuracy for your dealership. Find tips, training, resources and more for your dealership on this page.
Set up your dealership
up for success
Digital tools not only help transform the customer experience but can also improve deal efficiency and speed cash flow.
Under a minute from import to submit for verification to
speed up your deals*
Secure
faster funding
from your lenders
Time saved
by reviewing and signing paperwork digitally**
* Based on Dealertrack KPI data and 2022 dealer experience information. Not a guarantee of time savings.
** Cox Automotive 2021 Car Buyer Journey Study
Fastest growing
lender network
Submit contracts digitally today to over 300+ Digital Contracting lenders and speed funding on more deals.
Get started with Digital Contracting power tools
Click on each feature and familiarize yourself with the digital tools that help speed up your workflow.
Stay up to date with the latest enhancements from Dealertrack — helping you drive better F&I performance at your dealership.
Preset your default values and save time on every deal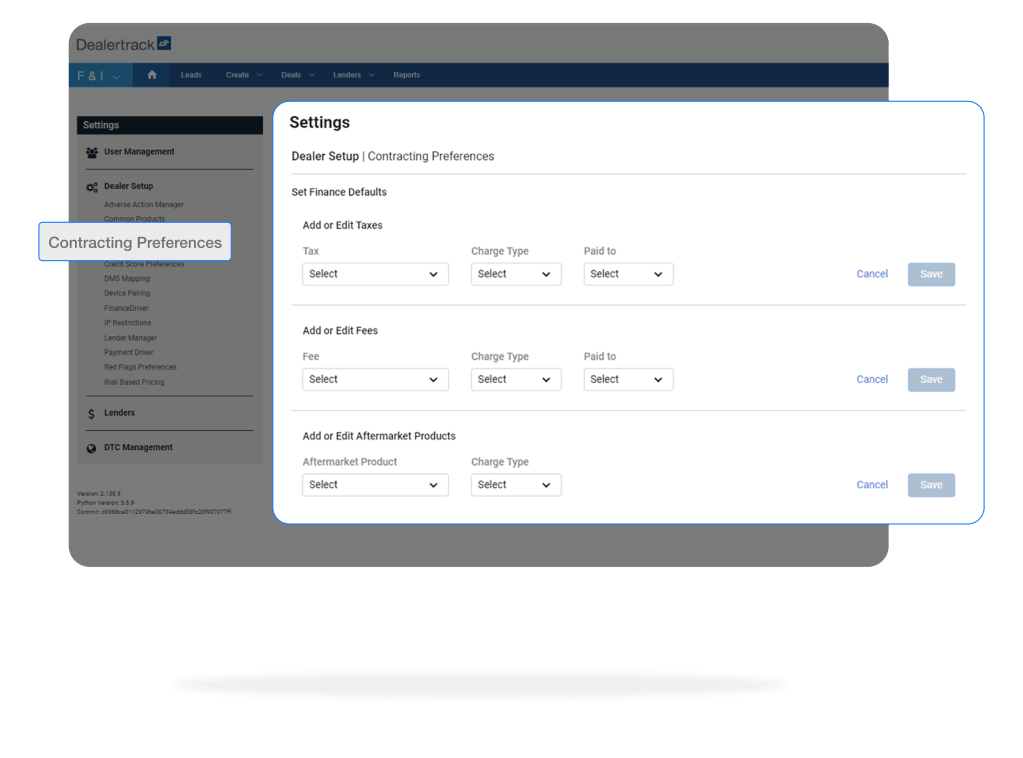 Automatically set Charge Type and Paid to for taxes, fees, and aftermarket products.
Re-verify deals with one click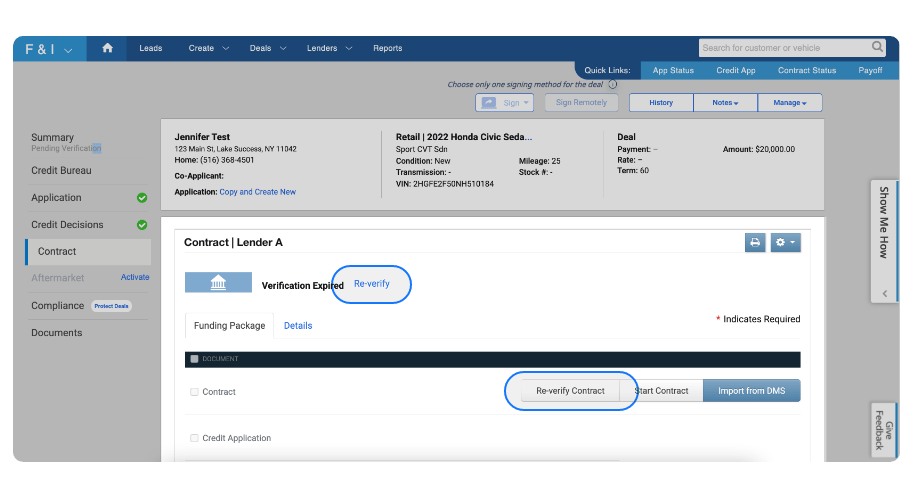 Use the Re-verify Contract button to re-submit deals after verification status has expired.
Take action on
"Action Required" Deals
Highlighted deals on the Contract Status page let you know which deals need your attention.
Revert paper contracts to digital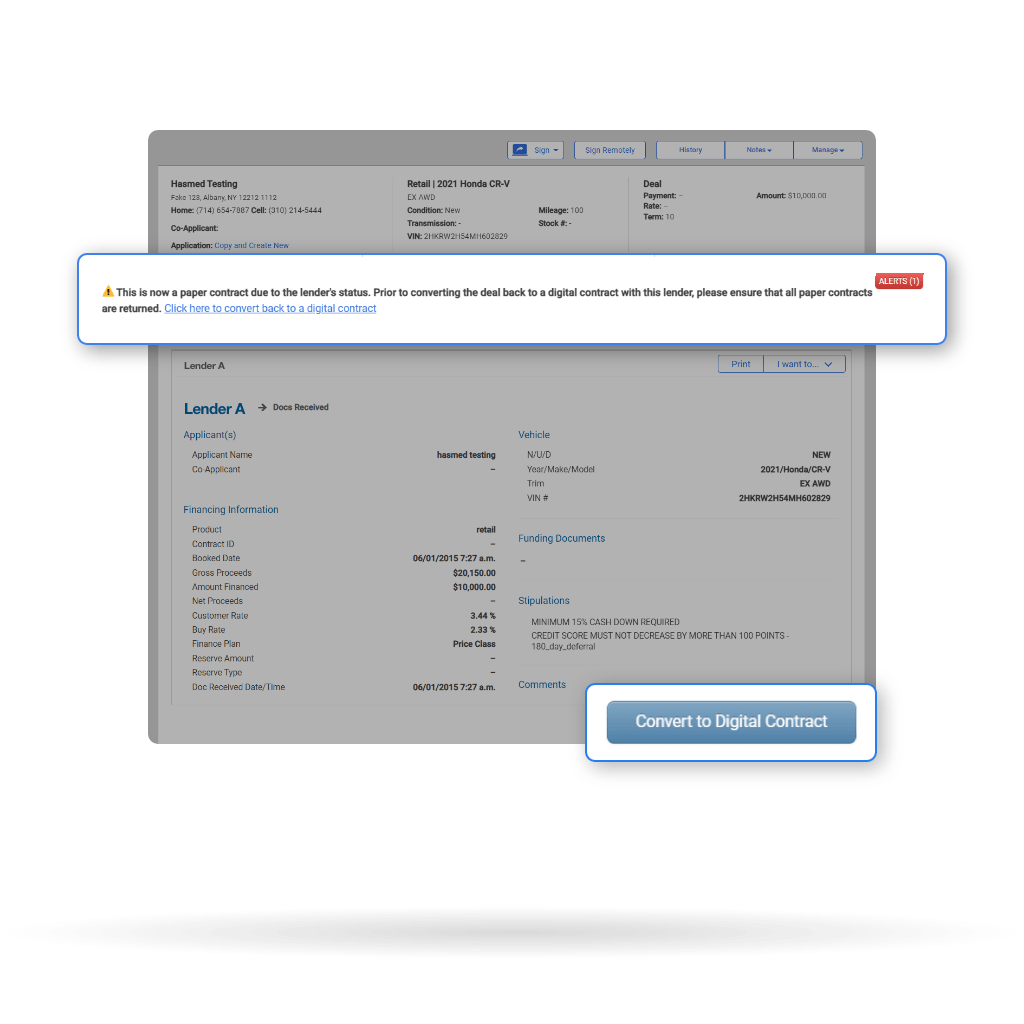 Easily revert paper contracts back to digital with one click.
Train at your convenience
Check out our flexible training options and see how it easy it is to create and submit an electronic contract with Digital Contracting on Dealertrack.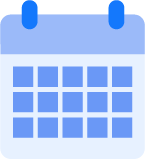 Register for a live webinar held by our contracting specialist – includes a Q&A session.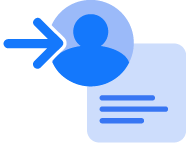 Get started to see the workflow that enables less paper and greater efficiency from leads to contracts.

Watch a pre-recorded training session at your convenience held by one of a contracting specialists.
Digital Contracting addresses top dealership challenges and enables less paper and greater efficiency from leads to contracts.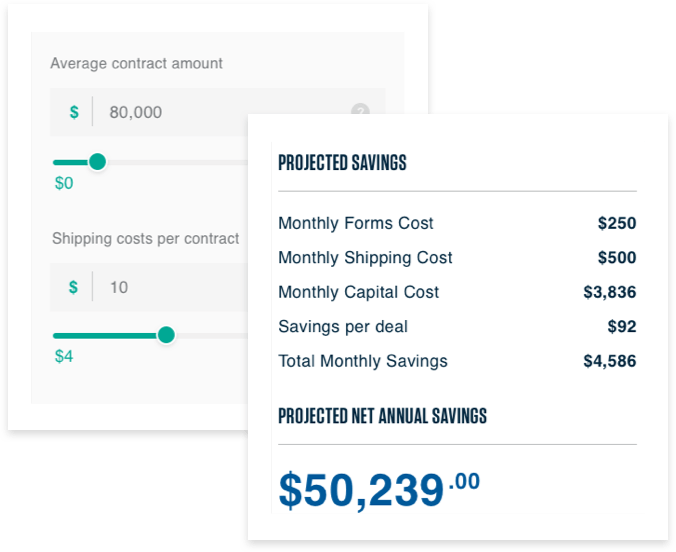 See how much you are saving by sending contracts digitally to your lender. Use our savings calculator to determine your ROI!