Team Nissan
Dealertrack has been a great partner for us. It's important to have a partner in the technology space that's both forwardthinking and innovative that can bring market solutions to us that help us drive our business forward.
- Ralph Fast
General Manager, Team Nissan
Why they chose Dealertrack DMS
Because change is the only constant in the automotive industry, Team Nissan uses Dealertrack DMS to stay ahead of the technology curve. The company understands that in order to drive business forward, it needs quick, on-demand access to data. Dealertrack DMS serves as a data warehouse, allowing Team Nissan to access and analyze information anytime, anywhere without restrictions. The company uses this information to create specifcally-tailored marketing messages to attract new customers. Given the busy nature of his business, Team Nissan General Manager Ralph Fast appreciates that Dealertrack's support team addresses his inquiries quickly and with empathy.
Data Ownership
Allows dealerships to store and analyze information to create customized reports and tailor marketing messages.
Thinking for the Future
Dealertrack keeps dealerships ahead of the technology curve with innovative market solutions.
Customer Support
Dealertrack's support team responds to client inquires quickly, treating every issue professionally and with the highest priority.
You may also be interested in...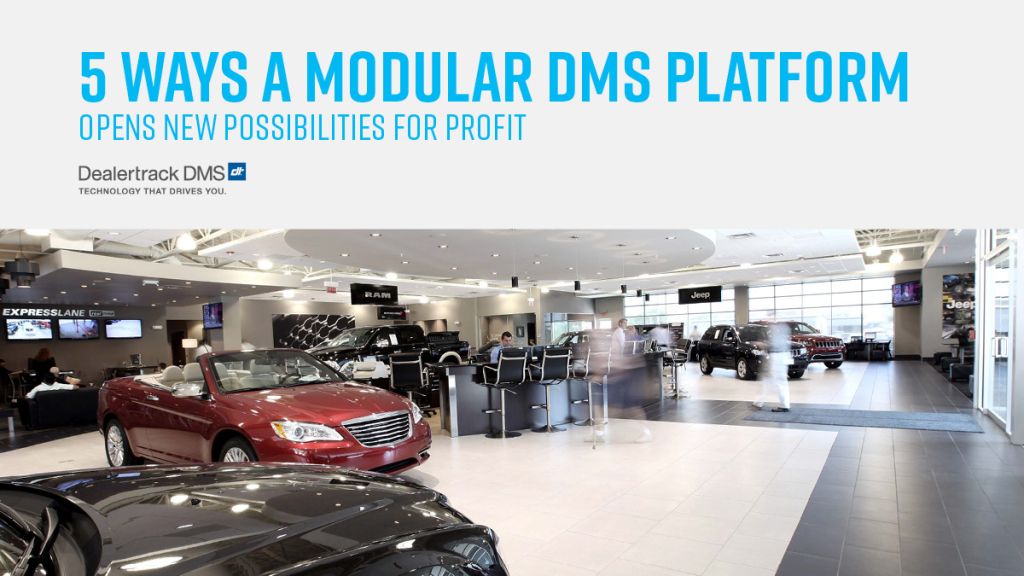 Discover 5 ways that data access, when paired with modular integration, increases the odds for success with our guide.
Download eBook