Trends in Auto Loan Servicing

No.1
Negative Equity.
Total Loss Transactions. Complexity.
KEEP SCROLLING TO FIND OUT HOW
THE NEGATIVE EQUITY TREND
This recent report by IAA highlights a decade-long trend of increasing negative equity in auto loans — one that shows no sign of slowing down. In April of 2020, the share of trade-ins involving negative equity hit 44% with the average amount of negative equity reaching $5,571. Up from 22% and $3,746 respectively a decade earlier, both measures at an all-time high.
Additionally, IAA estimates that nearly 5 million cars are declared a total loss each year, and 60-70% of those totaled vehicles that still have loans face a negative equity situation.
The reasons for the trend are many but are not a mystery. The report highlights several factors that are combining to create the dynamic, including:
The increasing cost of new vehicles and the ever-growing consumer demand for high-value vehicles.
The elevated levels of depreciation, with new vehicles losing up to 20% of their value in the first year alone.
Increasingly longer timing on loan terms (many up to 84 months), that often outlive the average vehicle warranty.
And more low-interest financing options than ever with April of 2020 setting a record with 0% loans making up ¼ of all dealership-financed new vehicle purchases.
What it all means for lenders
Basically, dealing with total loss transactions — in both volume and complexity — won't be getting easier on its own. Negative-equity total loss claims are complicated, and the continued rise in these transactions represent a major logistical challenge for lenders.
Traditional methods for managing payoffs and releasing titles are slowed down by inefficiencies: manning phone lines; processing paper checks; reconciling under- and over-payments. It's labor-intensive, time-consuming, and invites plenty of room for error.
As negative-equity total-loss transactions increase, everything gets even more complex. More transactions. More parties involved. Longer cycle times. More chance for mistakes. And added complications from GAP insurance. These will all conspire to magnify the effect of process inefficiencies, costing lenders productivity and profitability. 
That said, with every challenge comes opportunity. Lenders who see this as a time for change — a time to implement digital solutions that can streamline their connections and workflows — with dealers and insurance providers — can make a very real and positive impact on their business.
Today this kind of operational transformation is relatively easy. Solutions like Dealertrack Accelerated Title® provide that connective tissue to streamline workflows among all parties involved with a trade-in or total loss event. Instant and accurate pay-off quotes, ACH fund transfers, expedited release of titles and tracking/status updates. Just the collection of tools lenders need to complete their payoff and title release process more efficiently in any times, not to mention this time of increased negative-equity total-loss decisions.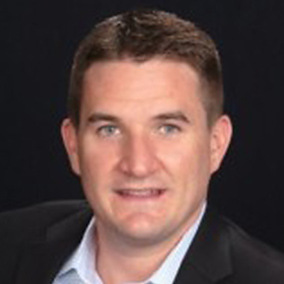 "Lenders that understand the potential impact of increased negative equity transactions are better prepared to handle it.  Let's talk about how Accelerated Title will help you manage the complexity and consequences of this expected increase."
– Robert Cristini, Director, Lender Solution Sales at Cox Automotive Inc.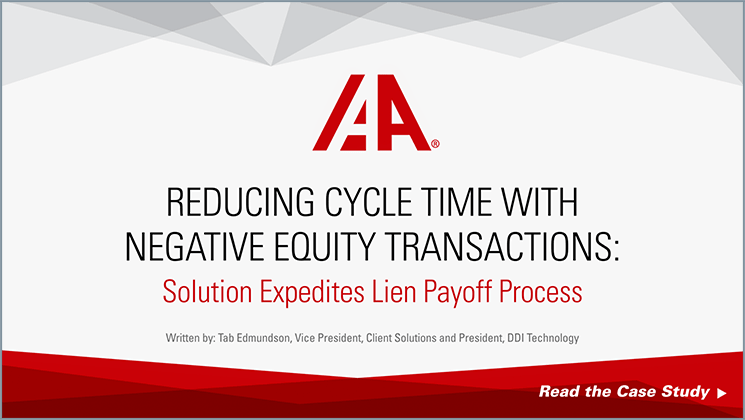 IAA Reports on Negative Equity Trends for Lenders
See what the IAA is reporting about how negative equity trends will impact auto lenders—and what you can do to be ready.
How Accelerated Title Helps
Bridging the gap between insurers and lenders to expedite title release in total loss scenarios
Provide insurers access to instant and reliable payoff quotes
Enable ACH fund transfers for faster title releases
Shorten the typical 60-90 day timeline for total loss claims
24/7 online access to title release status
 Fill out the form and I'll be in touch.