INCREASE WORKFLOW EFFICIENCY
Choose an area below. Get the gameplan for your dealership.
Scroll to search Dealertrack solutions.
Play #20
Help improve accuracy and submit digital contracts for same day funding.
Identify mistakes early with built-in verification alerts as you enter data.
Stay on track with a funding checklist of up-to-date Lender required documents.
Catch missed signatures with a digital review and sign of the contract.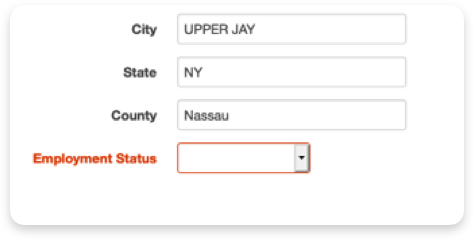 Play #21
Have your customers review and sign the contract digitally.
Save time on every deal by reviewing and signing paperwork digitally.
Use 'Sign & Tap' to create an easy signing process for customers.
Get same-day funding by submitting contracts digitally.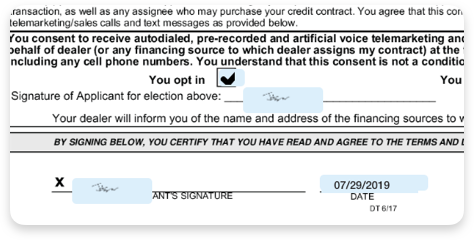 Play #22
Submit contracts digitally and get funded faster.
Leverage unique capabilities to contract smarter to a growing list of lenders.
Create a more accurate, paperless workflow from leads to contracts.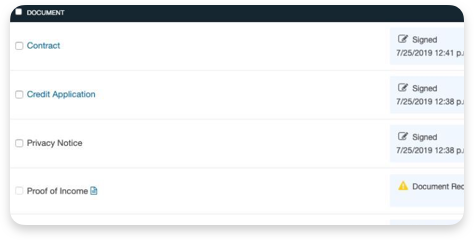 Play #30
Take the steps to help become compliant.
Keep track of each deal with dashboard and reporting.
Have a keen eye on your dealership compliance score.
Integrate compliance checkpoints into your process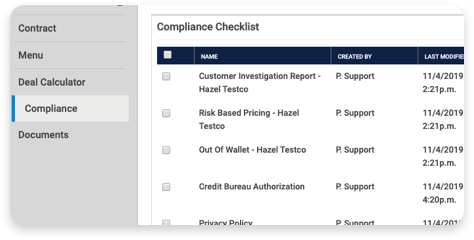 Play #31
Create an automated process for Adverse Action Notices.
Take the guesswork out of the process.
Know when and who to send adverse action notices to.
Have a mailing process to help you fulfill every time.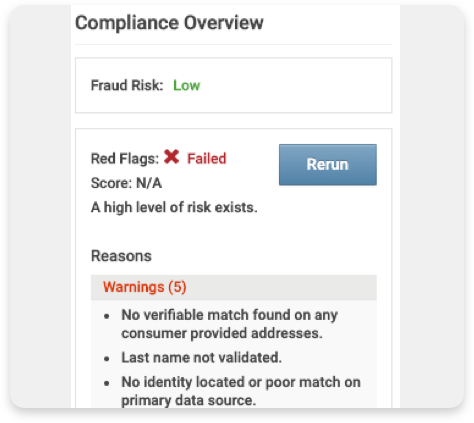 Play #32
Maintain deal compliance with a checklist of items for each customer / deal.
Be ready for an audit and keep customer/deal records safe and secure – digitally.
Keep each deal compliant and away from mishaps with real-time proactive alerts.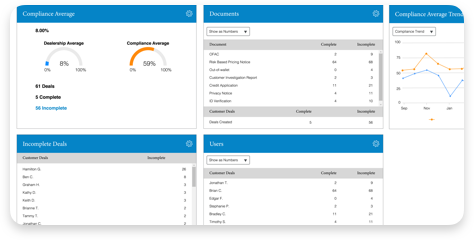 Play #40
Get real-time insights, immediately.
Receive performance reports right in your inbox – you set the time.
Get quick snapshots of your dealerships and staffs performance levels.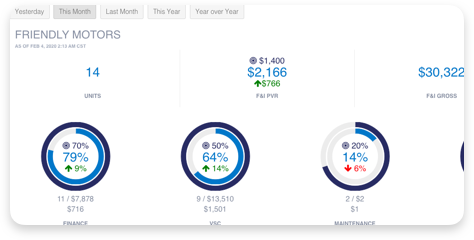 Play #41
Get a snapshot in real-time.
Customize your dashboard to quickly find the info you need.
Pull up reports anywhere, on any device.
Make adjustments on the fly to your dashboard.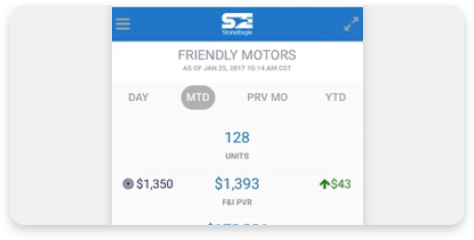 Play #42
Drive performance with deep profitability insights.
Set key targets for your staff and dealership.
Create product penetration goals.
Drill down and monetize missed opportunities.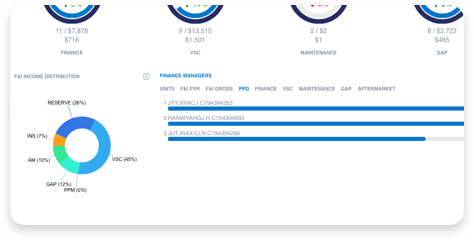 Play #43
Keep a close eye on your dealership's F&I performance.
Setup automated reporting to your inbox.
Identify quickly how your F&I product sales are tracking towards goal.
More easily measure your staff's performance.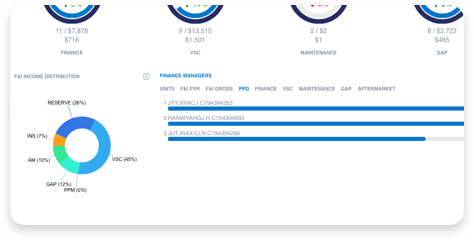 Get a Demo