THE new standard for Dealer Management Systems. It's time to say goodbye to complicated interfaces, long-term contracts, and hidden fees. Say hello to Dealertrack DMS.
Performance Manager has dealership experience.
Quick resolutions get your up and moving faster.
Performance Managers help dealers achieve their business objectives.
"Once we decided to change over, I've been very impressed with the level of support—both the pre-install, the initial install and the follow up that we get."
Control your own data and realize significant savings.
Get the support you need to transition to higher performance at a lower cost.
Say goodbye to being tied down or pressured with contract renewal deadlines.
"Dealertrack DMS has all the tools you need to do your job every day. We definitely plan on staying with them for a long time."
Know where your investment is at every moment.
Cloud access allows you to access systems anywhere, anytime.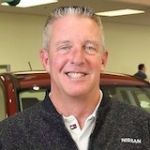 "Real-time data allows us to react immediately. You have the right information to make the correct decisions."
ADDITIONAL DEALERSHIP RESOURCES