EFFICIENCY SOLUTIONS FROM LEADS TO TRADE-INS TO VEHICLES SOLD
Combining faster payoff and title release with other digital efficiency solutions provides dealerships with more insights, better workflows, and the opportunity to save time and money throughout the deal process.
KEEP SCROLLING TO FIND OUT MORE
50-STATE DEAL CONFIDENCE
RegUSA®
Part of our end-to-end titling solutions, RegUSA brings simplicity to the complex cross-border deal process for maximum productivity and customer satisfaction.
SIMPLIFY CROSS-BORDER TITLING RegUSA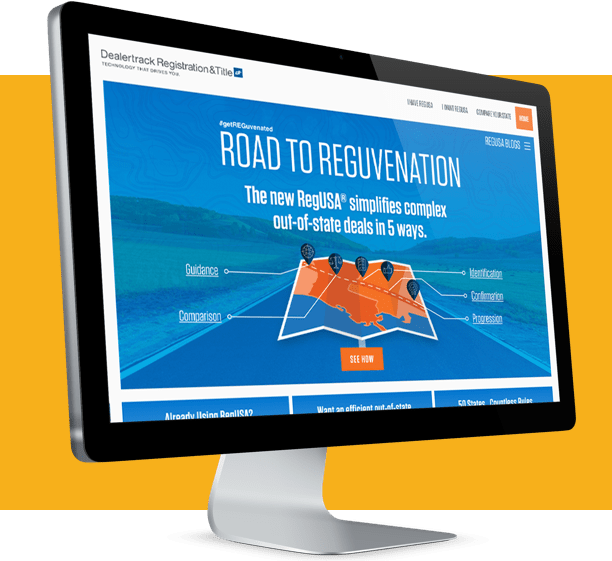 SPEED & SAVINGS
DIGITAL CONTRACTING
Faster title release with faster funding is a winning combination. Save time and money with Accelerated Title and Digital Contracting, only at Dealertrack.
SPEED MY FUNDING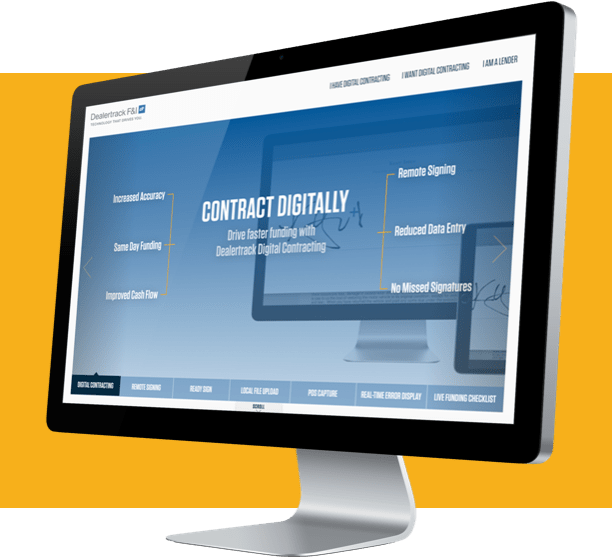 COMPREHENSIVE CONNECTIONS
DEALERTRACK DMS
Speed your payoff and title release process on trades in one continuous workflow inside the DMS with a seamless integration.
CONNECT WITH DEALERTRACK DMS