Trends in Auto Loan Servicing

No.2
The Vehicle Inventory Crunch
Puts the Focus on Faster
Payoff & Title Release
KEEP SCROLLING TO FIND OUT HOW
Tight Inventory Demands Faster Title Turn
While dealers continue to struggle with obtaining and selling new and used inventory, every vehicle and every minute matters. It's no surprise that more dealers are adopting digital workflows — they've been doing that for a while — but now more than ever, they want speedy title turnaround for the vehicles they take on trade. By adopting Dealertrack Accelerated Title®, they move from a fully manual to a fully online process that enables them to pull an accurate payoff quote from the lender in real-time and pay via ACH. Doing so results in getting titles in hand as fast as a week's time, so they can quickly turn that vehicle over for resale.
Many lenders see the cost savings and efficiency gains on their end as well: funds cleared in 3 business days means less short-pays to write off and less over-pays to refund; and an unburdening of their call centers to answer payoff inquiries and provide release status. If your lending organization is still manually processing payoffs and title releases, the time is ripe to move to an electronic process.
In one word? Speed. With dealers battling it out over inventory every day, they simply can't afford to wait weeks before they can resell that trade-in. Electronic payoff and title release streamlines and simplifies their operations — and they aren't the only ones to witness a significant reduction in wait time. This streamlined process also enables insurers managing total loss claims to speed up the time it takes to turn these vehicles over to salvage auction. And that, in turn, helps customers who need to get back into the car buying process faster, helping to keep the auto retailing ecosystem going.
So, just how significant is the trend? The solution is putting up some impressive numbers. Over $19 billion in total payoffs have been completed through Accelerated Title, and dealer adoption has grown by over 90% in the past year alone*. Don't miss out on the opportunity to improve your internal operations, your own profitability — and boost your brand value by providing better, faster, and easier service for your clients.
Whether you have considered Accelerated Title in the past but held off — or the concept is fairly new to you — trade-ins and used inventory are hot commodities. If you hold a sizable portfolio, now more than ever, it's the opportune time to gain more digital efficiency. Your organization could realize benefits that really make a difference.
*Source: Dealertrack transaction data, Oct. 2021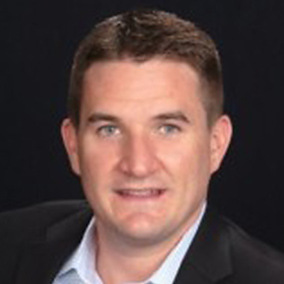 "The time is now for lenders to adopt more efficient tools to service their dealer partners and insurers in their networks — who are more focused on speed than ever before. Dealertrack Accelerated Title will help you better serve their need for speed while delivering efficiency and cost savings for your organization."
– Robert Christini, Director, Lender Solution Sales at Cox Automotive Inc.
How Accelerated Title Helps
Bringing more speed, efficiency and accuracy to your title transactions with automotive dealers.
Stop the constant calls from dealers and insurers looking for payoff quotes
Reduce the need for your teams to provide ongoing status updates
No more time spent on manual processes like opening mail, processing paper checks and reconciling balances
Avoid "short-pay" write-offs and "over-pay" refunds
More
Negative Equity.
More
Total Loss Transactions.
More
Complexity.
ARE YOU READY?
 Fill out the form and I'll be in touch.