Trends in Auto Loan Servicing

No.3
Is The Traditional Payoff & Title Release
Workflow Holding You Back?
KEEP SCROLLING TO FIND OUT HOW
STREAMLINING PAYOFF & TITLE RELEASE PAYS OFF
The last two years ushered in a harsh lesson for all in our industry — and that is to be prepared for anything. The pandemic quickly changed the way business had to be conducted in order to keep dealers selling and customers buying. And conditions continue to shift needs, wants, and strategies to deliver. For lenders in auto retailing, business resiliency rose to the top of this list and remains perched as a key focus in 2022. Everyone should be looking inward to identify any process that can be streamlined — particularly those relying on manual workflows.
A key area of lenders' loan servicing that immediately comes to mind is the amount of manual effort behind the "traditional" (i.e., obsolete) Payoff and Title Release process.
I say it's time to "stop the manual madness" and implement digital tools that go from furnishing accurate online quotes to enabling ACH payments — and bring an end to mistakes and delays that cause short-pay write-offs. These ACH payments require just 3 days to clear, which then automatically triggers title release. Can the process get any better? The answer is YES – payment and title release status is updated in real-time and accessible 24/7 on Dealertrack – allowing your CSRs to breathe a big sigh of relief.
Following the adage a picture tells a thousand words, the creatives at Cox Automotive recorded these quick-hit comparison videos, so you can see exactly what I'm talking about:
SOLVING THE PAPER CHECK PILEUP PROBLEM
Accelerated Title provides accurate payoff quotes, speeds payment/processing and mitigates short-pay write-offs.
FIXING THE FLOOD OF NON-ESSENTIAL CALL CENTER INQUIRIES
Accelerated Title provides 24/7 real-time updates for payment and title release status to eliminate call center burden.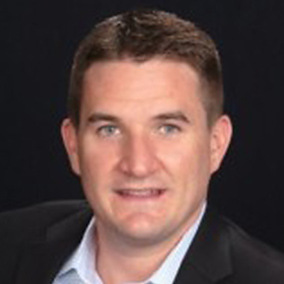 "It's simple math. Streamlining a routine process like payoff and title release will boost productivity and save operational expense. What's more, lenders adopting Accelerated Title improve their internal and external service value: for vehicles taken in on trade, vehicles destined for salvage (total loss), or when a consumer refinances their vehicle with another lender. No matter the scenario, no matter what conditions create further change in our industry, you're equipped to adapt and deliver."
– Robert Christini, Sr. Lender Solutions Expert at Cox Automotive
How Accelerated Title Helps
Improving internal service operations and expense by optimizing the entire process — from furnishing payoff quotes, to payments and processing, as well as title release and status updates.
Alleviate call center burdens
Mitigate "short-pay" write-offs and safeguard revenue
Relieve staff of ball-and-chain tasks, like:

Researching payoffs and title release status for dealers and insurers
Depositing & reconciling paper checks
Refunding over-pays
And more
The Vehicle Inventory Crunch
Puts the Focus on Faster
Payoff & Title Release
More
Negative Equity.
More
Total Loss Transactions.
More
Complexity.
ARE YOU READY?
| | |
| --- | --- |
| | Let's set 1:1 time to discuss your loan servicing strategy. |
Since we already service your titles, optimizing your payoff & title release process is quick and easy.