3 Easy Steps to Create a Single Signing Ceremony
More and more customers want the flexibility to sign their deal from anywhere. Here's how your dealership can easily create a digital signing room to capture eSignatures — anytime, anywhere. Click each step to learn more: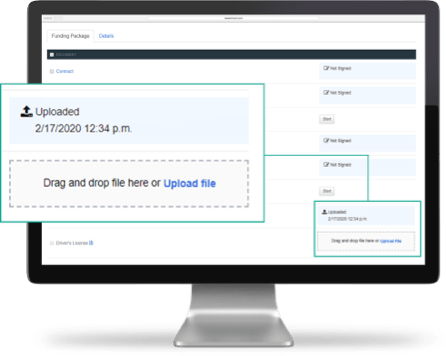 Upload stips and deal documents directly from your computer.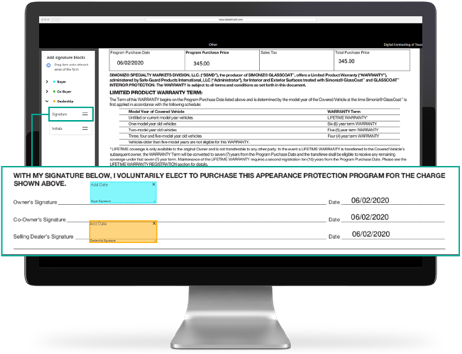 Add signature and date fields to make any document eSignable.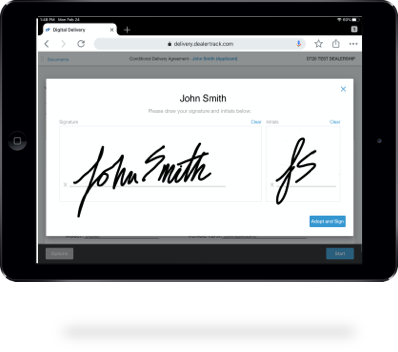 Start a single signing session with an encrypted connection.
Once your customer has digitally signed the contract and all documents, you're ready to submit a complete funding package to your preferred lender, including aftermarket, for faster funding.
Wet signatures don't cut it in today's technology driven world. Create a digital signing room with Dealertrack Digital Contracting.
Pro Tips Before You Get Started
Create a sanitized area at the dealership for minimal contact capture of customer driver's licenses and other documents.
Save templates of frequently used deal documents to apply signature and date fields even faster.
For in-store signing, make sure your device is ready to go at the beginning of the day.
Make sure customers have compatible technology before planning a remote signing session.
Want a live training demo?
Attend a live webinar held by our contracting specialist – includes a Q&A session.
Connect with us to learn more about Dealertrack Digital Contracting.
Please fill out the form below to connect with us.