Trends in Auto Loan Servicing

No.5
Finding and fixing the hidden costs of inefficiency is always good business.
KEEP SCROLLING TO FIND OUT HOW
Do you know what your current process is costing you?
If your organization maintains a traditional payoff and title release process, thinking you have a solid team that keeps pace with your business needs, have you looked deeply into the amount of time spent per payoff and all of its associated costs? Depending on the size of your organization you may have individuals or departments to take on the different tasks – or a few people wearing many hats: Think about the CSRs manning phone lines, providing payoff quotes and responding to status inquiries. Think about who is receiving and distributing those checks received in the mail, and who is responsible for cashing/reconciling those payments – and how much extra time is spent when that payment is incorrect. Think about who handles the actual title release. There are so many areas that breed inefficiency and inefficiency breeds unnecessary expense — and time wasted that can be spent on higher value activities. Those who already adopted an electronic payoff and title release process agree.
Hidden Costs of Manual Administration
Maintaining a manual process for vehicle payoff & title release includes costs for everyday office items and activities like paper, printing, ink, envelopes, even checks (when you need to reimburse for overpays) and mailing. What if I told you all of these costs are unnecessary and doing away with them will have a positive impact on our environment and your sustainability initiatives. Moving to an electronic process means most—if not all—of this paper hassle goes away.
Why Tolerate Losing Money When You Don't Have to?
Many lenders set an "acceptable" tolerance level for releasing the title even when the payoff received is below the actual amount owed. If this happens frequently, the price your organization short-changes itself quickly adds up. Think about this impact to your bottom line. Many chalked this up a cost of doing business, but when you move to an electronic process, this revenue leakage also goes away.
Are There Other Business Priorities You Wish You Could Dedicate Time/Resources?
Think about where staff is spending time and on what types of activities. Are they lower-value activities like responding to phone calls for quotes and title release status? Are they on reconciling payments? Are they balancing the books and writing off short pays or cutting/mailing checks for overpayments? What business priorities are taking a back seat to all this busy work? Can their attention be focused on other business initiatives and revenue-generating projects?
Understand The True Value of Improving Your Efficiency
With that in mind, we have developed a comprehensive calculator that you can use to assess your own potential for cost savings. In my experience, allowing my clients to calculate their own costs savings when moving away from their traditional payoff & title release process is often the epiphany they need to take that leap. The best news of all, it's a fairly simple change, as we already manage your titles — just a few steps of IT work to enable payoff quotes and ACH payment processing through Dealertrack.
So I encourage you: Use the calculator below to see what adopting an electronic process for vehicle payoff and title release can mean for your organization. Less revenue leakage, less administrative burdens on your team, and more time for higher value activities.
CALCULATE POTENTIAL COST SAVINGS
How much can Accelerated Title reduce your costs while improving your operations? Plug in your own numbers and find out.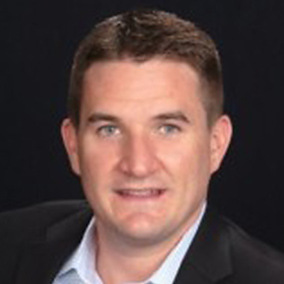 "Accelerated Title better prepares your organization to manage the ebb and flow of business operations and other industry fluctuations that might otherwise bog your operations down. By automating steps that are easily automated Accelerated Title makes the payoff and title release process much smoother, simpler and more cost-effective."

See how it all adds up: Plug your own numbers into the calculator to see how much you can be saving.
– Robert Christini, Sr. Lender Solutions Expert at Cox Automotive Inc.
HOW ACCELERATED TITLE IMPROVES LENDERS' BOTTOM LINE
Reduce operational expenses and burden on internal teams by digitizing the payoff quotes and payment process



Reduce calls for payoff quotes & title release status
Reduce administrative tasks associated with payments & reconciliation
Reduce short-pay write-offs that impact your bottom line
Speed title release timeframes, and elevate your brand in the eyes of dealers, insurers and consumers



Trade-ins: to dealers as fast as 4-6 days
Total loss: to insurer/salvage as fast as 30 days*
*Source: Cox Automotive salvage auction partners and IAA internal data analysis
POST-PANDEMIC PREDICTIONS FOR INCREASED LOAN SERVICING
IS THE TRADITIONAL
PAYOFF & TITLE RELEASE
WORKFLOW HOLDING YOU BACK?
The Vehicle Inventory Crunch
Puts the Focus on Faster
Payoff & Title Release
More
Negative Equity.
More
Total Loss Transactions.
More
Complexity.
ARE YOU READY?
| | |
| --- | --- |
| | Let's meet for a no-obligation strategy discussion about your loan service operation. |
Since we already service your titles, optimizing your payoff & title release process is quick and easy.