SECUREMETRICS F&I REPORTING

Powered by StoneEagle
Access premier performance tools with actionable reporting insights that improve dealership efficiency, drive performance and help increase profit opportunities. SEcureMetrics F&I Reporting powered by StoneEagle is the Winner of the 2019 Dealers' Choice Awards Diamond Award.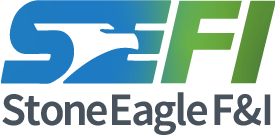 GET STARTED WITH SECUREMETRICS F&I REPORTING
Talk to your rep about how you can gain insights to help drive dealership profitability.
Ready to take the next step? >

Sign up for a demo of F&I Reporting powered by StoneEagle.
Sign Up Here
Please complete this form and your F&I representative will contact you.