Bad data is often to blame when business decisions aren't as profitable as anticipated. Understanding where and why you have a lack of transparency can lead to better outcomes.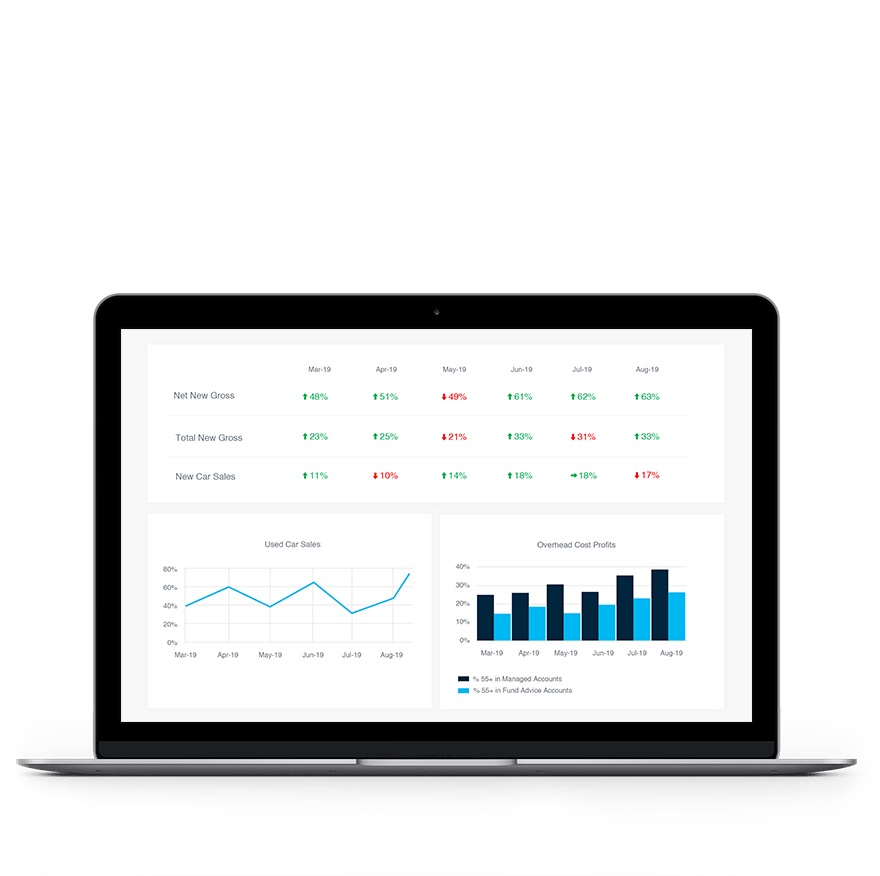 Unreliable data increases human errors, which hurt employee morale and job satisfaction.
Mistakes can result in costly re-contracting and commission chargebacks.
Many business decisions can't wait for the data. When you can't make the right move fast enough, you lose opportunities.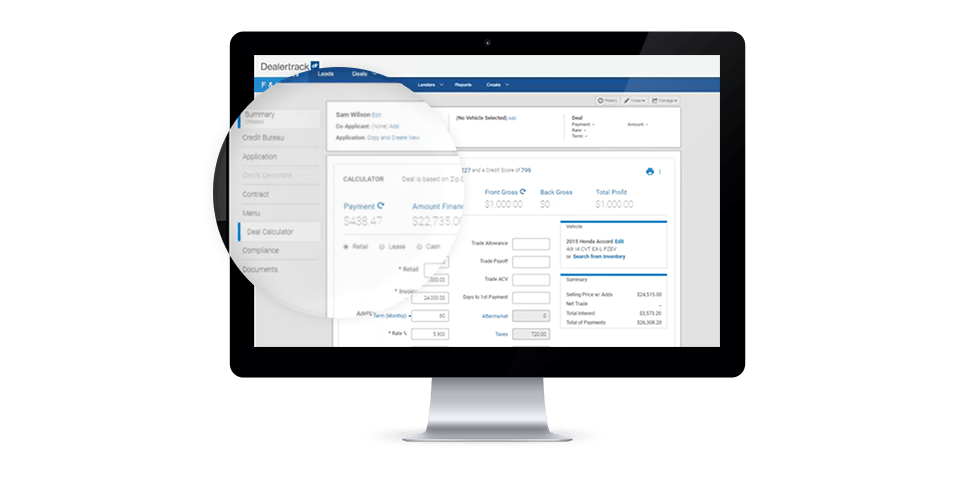 Streamline your F&I processes to reduce data errors.
Integrated deal processes increase workflow efficiencies and help reduce the need to rekey customer information multiple times.
Reduce mistakes with a better-designed DMS combined with personal performance support.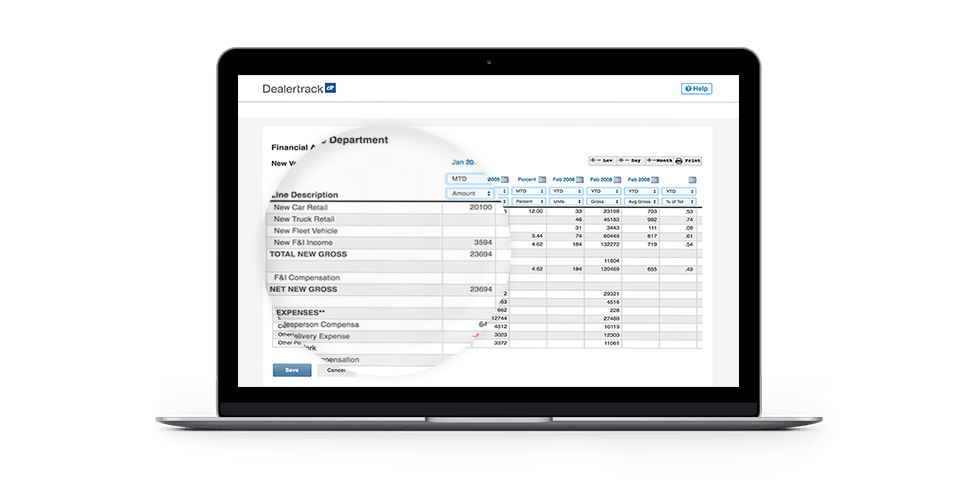 Improve team productivity
A better-integrated DMS reduces manual data entry time, returning dealership staff to more valuable tasks.
Work faster and more efficiently
Integrations with third-party software make processes faster and less labor-intensive.
Have confidence in your decisions
Your Performance Manager will help you spot inefficiencies, improve processes and increase performance so you can feel good about the choices you make.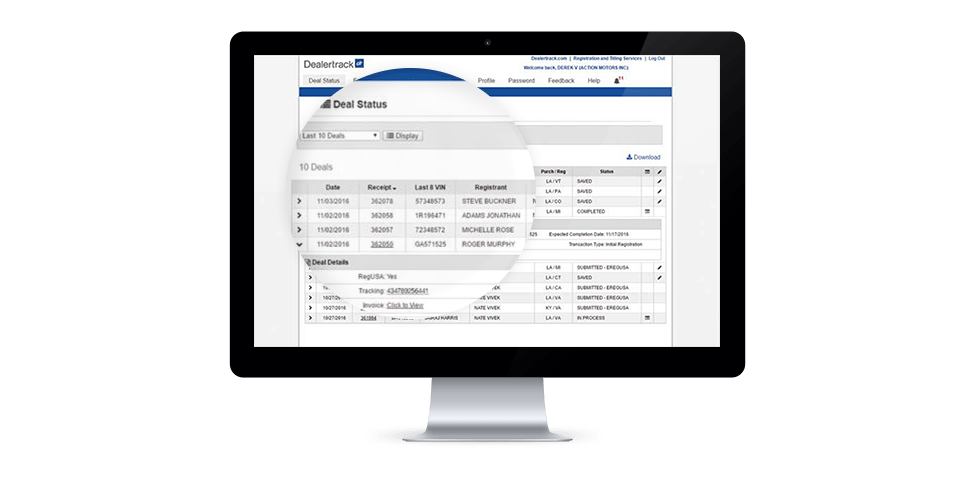 Dealertrack Registration & Title
Reduce errors and wait time by updating this often-overlooked process.
Web-based technology allows faster per-transaction processing times which add up to better overall productivity and increased profits.
Integrated technology with local DMV and state systems help accuracy of deal data, taxes and fees collected and final deal submission to help reduce costly mistakes.
Other Challenges?
My margins are shrinking.
My customers are waiting too long.
I'm paying too many fees.
Title releases take too long.
I'm drowning in data entry.
Our technology is outdated.
Submit