THE CHALLENGE:
DOUBLE DATA ENTRY
Data is the lifeblood of today's dealerships. But don't let double data entry drain the life out of dealership teams.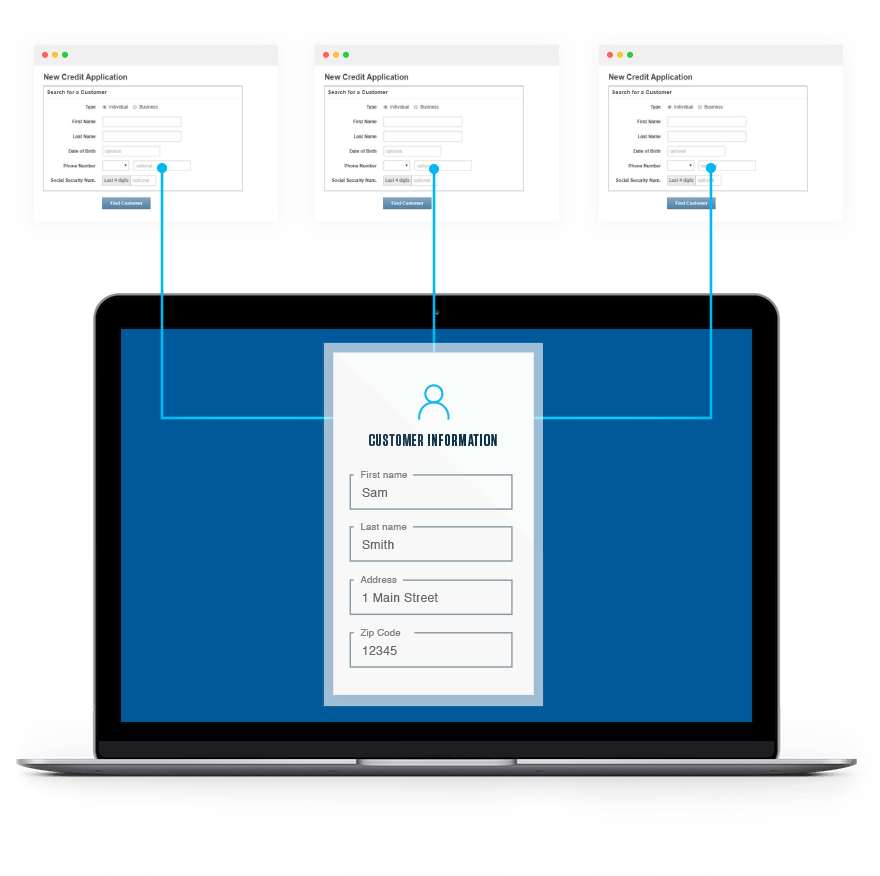 Tedious and time-consuming data entry takes your employees' focus away from customers.
Reduced employee satisfaction
Redundant manual entry erodes employees' sense of purpose and job satisfaction.
Cumbersome sales processes make customer wait times unnecessarily long.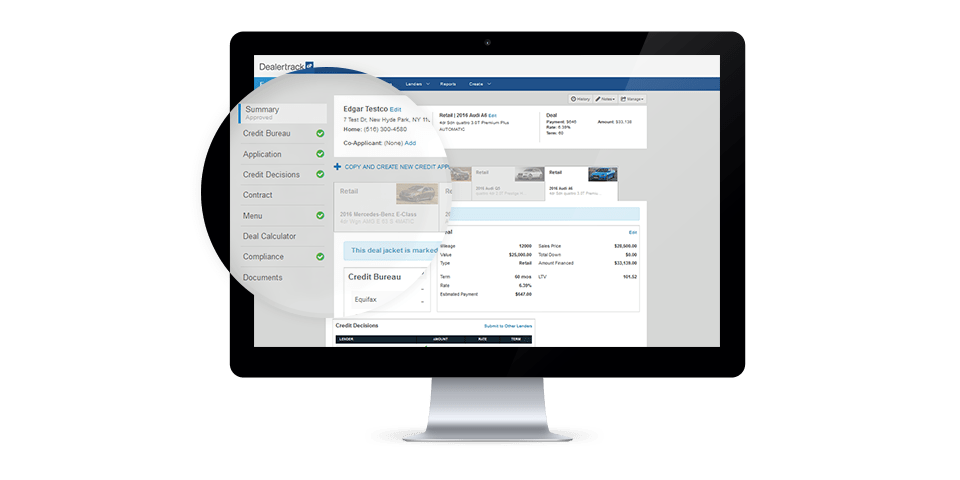 Save your customers' and your employees' valuable time by streamlining the F&I process.
A connected and streamlined workflow can help you structure a deal up to 35 percent faster1 , reducing customer wait time.
Find everything you need, fast
A single deal jacket helps your team save time by not having to rekey customer information multiple times.
Save time and reduce data mistakes with more seamless connections between systems.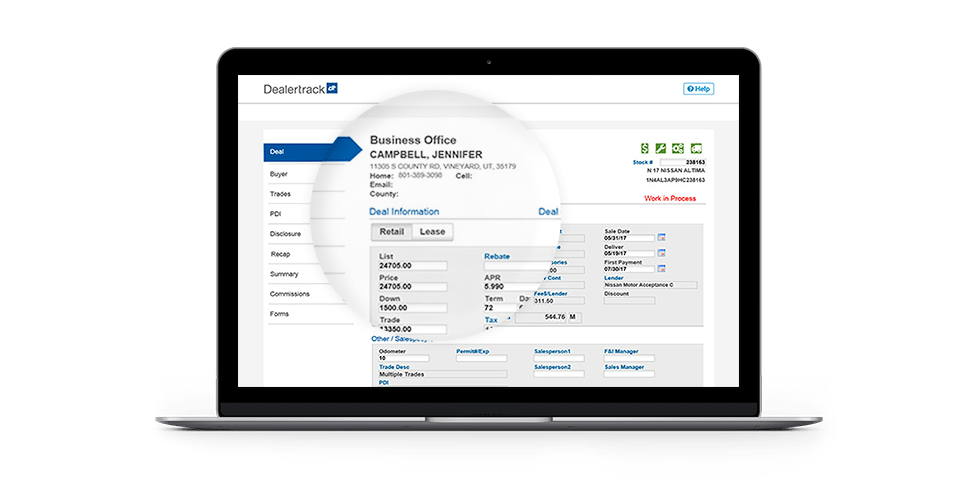 Improve employee productivity
Since Dealertrack DMS reduces double data entry, employees can get more done in less time.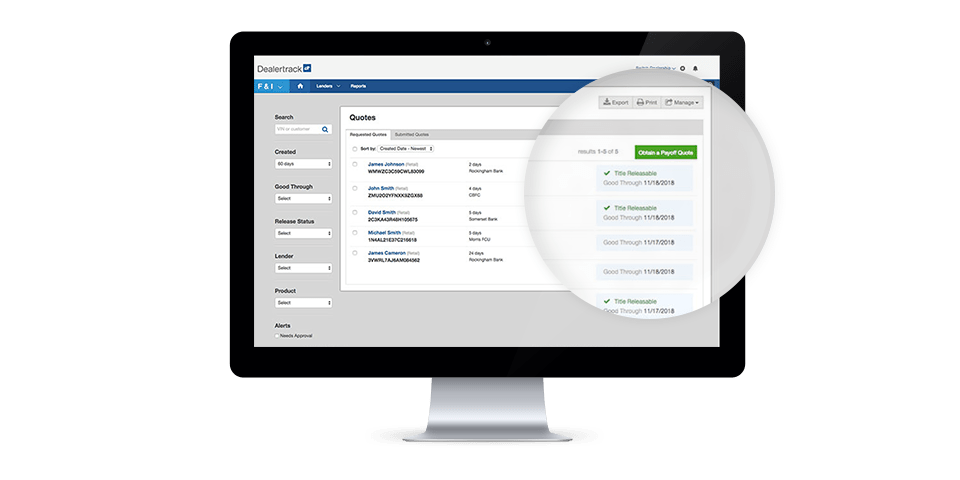 Dealertrack Registration & Title
Streamline the processes to eliminate duplicate data entry and improve your team's productivity.
By requiring less manual data entry, coupled with accurate taxes and fees, deal completion back to the DMS allows your employees to get more done in less time.
Integration with key DMS providers and state DMVs allow for easy, non-repetitive data input.
Other Challenges?
My margins are shrinking.
My customers are waiting too long.
I'm paying too many fees.
Title releases take too long.
Our technology is outdated.
I'm basing decisions on bad data.
Submit
References
Comparison of all workflows, Dealertrack uniFI vs. Dealertrack classic platforms, internal time trials Jan 2019.