THE CHALLENGE:
COMPLIANCE MISUNDERSTANDINGS
Every year brings new compliance challenges. As rules and regulations get more complex, your dealership could face costly consequences if its not following standard procedures.
…it gets hard to manage compliance all on your own.
ARE YOU IN COMPLIANCE AT EVERY STAGE OF THE DEAL?
Sending Adverse Action Notices
Knowing when to provide the adverse action notice is the dealership's responsibility and could be easily overlooked or forgotten through human error.
Do you know when you're obligated to send Adverse Action Notices?
Ensure your process complies with the Red Flags Rule and OFAC requirements through integrated checkpoints during the sales process.
Learn how to protect your dealership from the threat of consumer fraud.
Risk Based Pricing Notices
Risk-based pricing occurs when lenders offer consumers different interest rates or loan terms. Know when to give the notice to the consumer once you receive their credit score information and keep a copy in the deal jacket.
Do you know when to provide a Risk Based Pricing Notice?
We can help you pinpoint your compliance concerns.
Dealertrack Compliance helps you stay up to date with federal laws and regulations. By automating the issuance of sending Adverse Action Notices and integrating other vital checkpoints throughout the process. We also securely store a wide range of documents digitally, including credit applications, privacy notices, credit reports, contracts, menus and more – this is a vital benefit in the case of a compliance audit or a consumer misunderstanding.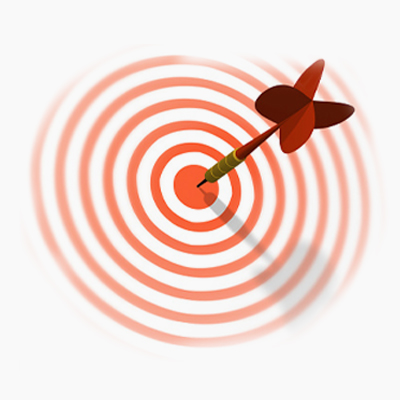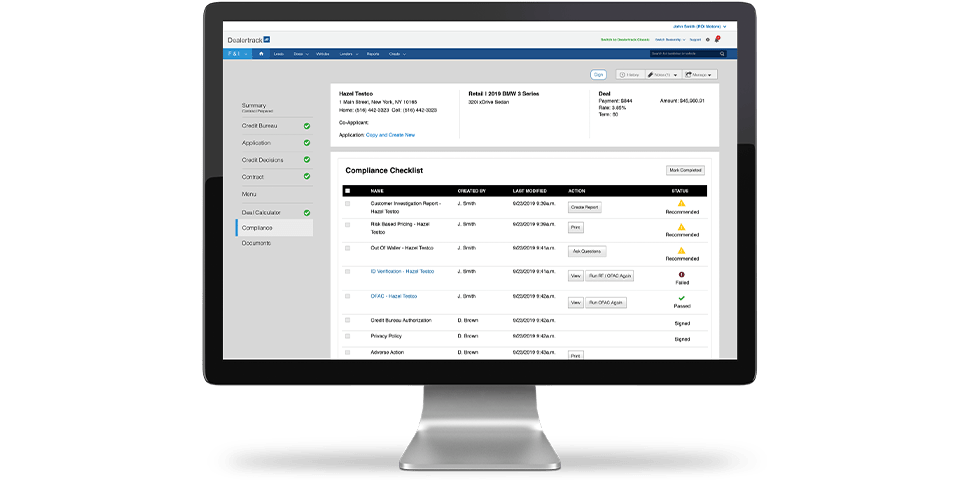 Establish a consistent process from leads to contracts.
Dealertrack Compliance helps you maintain a consistent practice across your workflow.
Integrated checkpoints keeps you on track with processing deals
Checklist helps you stay on track for each deal
Dashboard helps you monitor activity at your stores
Other Challenges?
My margins are shrinking.
My customers are waiting too long.
I'm paying too many fees.
Title releases take too long.
I'm drowning in data entry.
Our technology is outdated.
Submit