THE CHALLENGE:
INADEQUATE, OUTDATED TECHNOLOGY
Keeping your dealership ahead of the curve is a constant struggle, but evolving your technology can help you keep up with today's consumer demands.
Old tech could be holding you back, with ineffective integration and expensive monthly fees.
Hiring the right people for your outdated systems takes your focus away from hiring the right people for your dealership.
Entering the same data multiple times takes time away from helping more customers and closing more deals.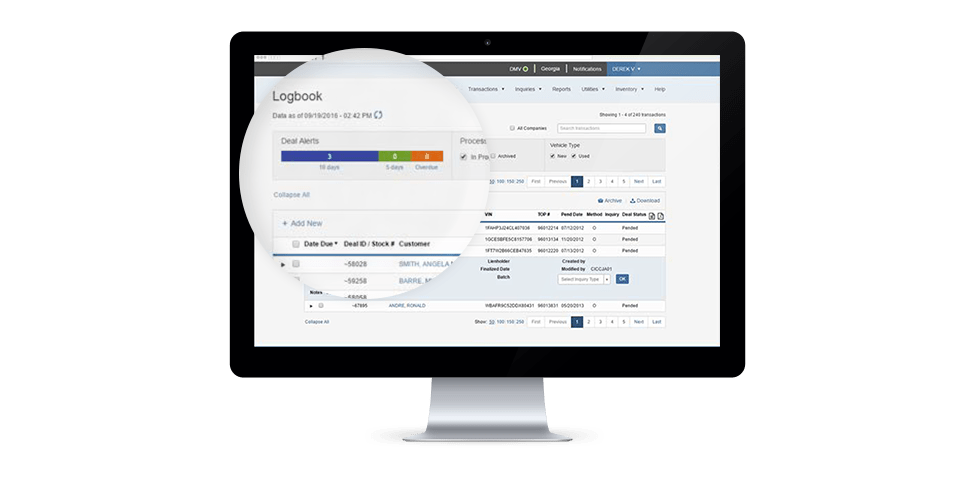 Dealertrack Registration & Title
Get rid of redundant manual processes and let modern technology do the heavy lifting.
Web-based technology helps with faster per-transaction processing times, which add up to better overall productivity and increased profits.
Improve employee retention
When employees have access to more efficient technology, they can complete tasks faster and feel more effective in their roles.
Keep your dealership nimble and able to adapt to the fast-changing industry.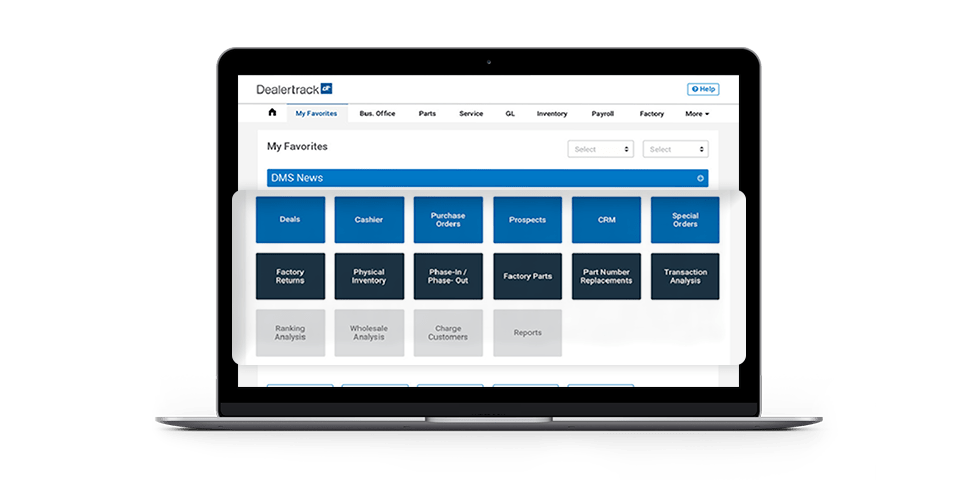 Well-integrated, digital technology helps reduce redundant data entry and your dependence on old, paper-heavy processes.
Hire for your dealership. Not your technology.
An easy-to-use interface and ongoing employee support allow you to hire people based on their dealership fit and not their system experience.
The software updates automatically via the cloud, so you can be confident you're always using the best and latest versions.
Other Challenges?
My margins are shrinking.
My customers are waiting too long.
I'm paying too many fees.
Title releases take too long.
I'm basing decisions on bad data.
Submit
Comparison of all workflows, Dealertrack uniFI vs. Dealertrack classic platforms, internal time trials Jan 2019.
When using all products on Dealertrack uniFI™ platform