When did the phrase "either/or" become so connected to dealership management systems?
As a business owner or manager, you're used to making difficult decisions. But, how often are those decisions being forced on you by your own DMS?  How many times have you encountered a trade-off between two useful benefits: costs savings or information security, data access or platform flexibility, and so on? Why should you have to choose one or the other when what you really need is both?
Dealertrack is the "High Tech, High Touch" DMS option that dealerships can count on for the best technology and the best customer service. What exactly does "High Tech, High Touch" mean to you?
The Benefits of High Tech
Dealertrack's High Tech promise means your dealership will have the very latest in dealership management software. You'll always have access to the information you need exactly when you need it. With our SaaS platform, you won't have to install software on every computer. And, because our technology is modern and functional, it's also stable, reliable, and intuitive.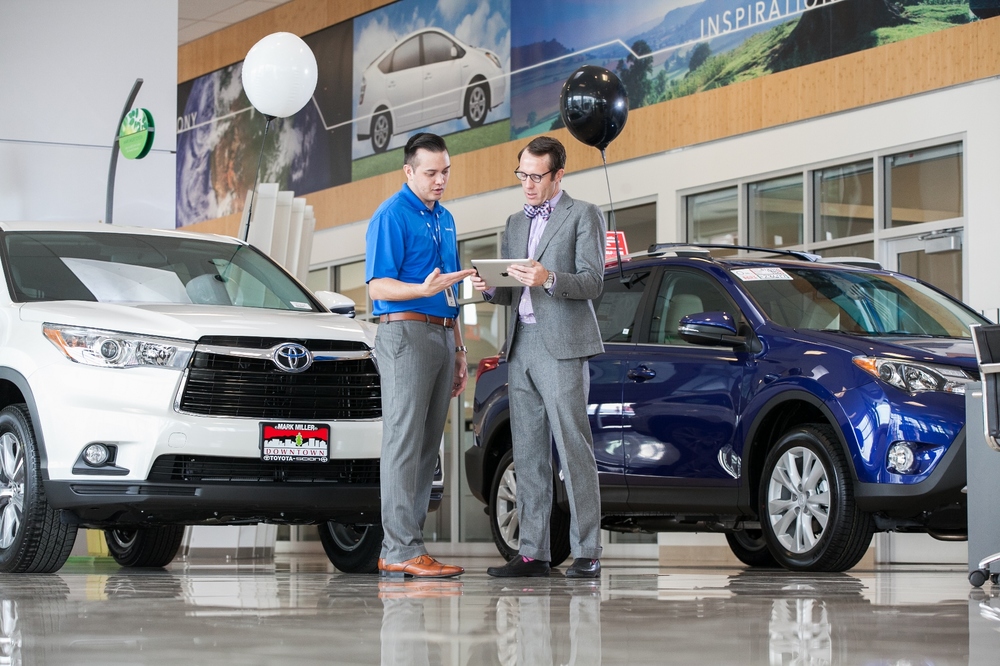 Partnering our technology-rich DMS with Opentrack, the industry's benchmark platform for 3rd party integration, has allowed us to modernize the way you work with third party vendors. We keep vendor access fees low to make sure those fees are never passed on to our dealers, and we never charge our dealers to access their own data. Opentrack integration gives you the freedom to choose the third-party applications that work best for your business, not your DMS.
Of course, dealership technology is only successful if it helps to increase efficiency, and improve profitability. Our intuitive screens and workflow are designed with dealership processes in mind. There's no question—the right technical solutions can make your business money. And, at the end of the day, that's the only benefit that matters.
The Benefits of High Touch
Technology is great, but only if it also comes with a committed, helpful human touch. We're focusing on our dealer relationships—and we'll always go the extra mile to make sure that you're taken care of. We don't believe in "either/or"—with Dealertrack DMS, personal attention comes standard.
At Dealertrack, "High Touch" means more than just providing great technical assistance.  It includes personal attention that extends beyond the sale and moves toward a lasting relationship.  Proactive Support provides a single point-of-contact after the sale to provide unparalleled partnership, and to ensure you're making the most of your DMS investment. We support our partners at every step of the collaboration process.
Becoming a True Partner
This combination of High Tech and High Touch comes down to one simple goal: becoming a true partner to our clients. Our technologies may be cutting edge, but our values are old fashioned. We take care of our dealerships and they trust us. We recognize that every company experiences ups and downs and we stick with our partners through thick and thin.
You shouldn't have to choose between technology and customer care. In fact, we believe that you can't have one with out the other. By bringing both together, Dealertrack perfectly suits the needs of its many dealership partners. Please get in touch today to find out what "High Tech, High Touch" can mean for your dealership.
Download our guide, "Add Teamwork to Your DMS," to learn more about how to bridge the gap between people and platforms.