By Mandi Fang
Smart dealerships in 2019 had a strong focus on becoming more data-driven, utilizing their technology tools and processes to enhance their overall market strategy. But, data-driven dealerships don't emerge overnight—or by accident.
Dealer Principal Owners (DPOs) and General Managers (GMs) had to dive deep into their systems and processes to uncover hidden opportunities for change within both their technology and their teams. Now, in light of the COVID-19 pandemic, as dealerships deal with an almost unimaginable hurdle of making radical digital transformation, overnight, to build their business plans for the new business environment, it's fair to ask—is business back? At Dealertrack DMS, I've challenged team members to move forward with an innovative spirit, to seek to disrupt the status quo and think differently—almost with a startup mentality, and stay laser-focused on our dealers' success.
Here's what we, as a DMS partner, have been doing during this crisis, what I believe needs to take place beyond it, and what dealers can do today to achieve success.
How Dealertrack DMS Has Responded
Every dealership is unique. And different areas of the country have been impacted in different ways by this crisis. Many of our partners we've spoken with over the past eight weeks are operating at different staffing levels, which means they're facing new challenges when it comes to nailing down processes, tracking specific KPIs and business objectives. Our goal as a DMS partner is to help dealers identify what needs to be measured now, how to communicate your goals and plans, and to get up-and-running with your remote teams and operations fast so that you can meet your customers' needs in the new business environment. According to a recent 2020 Cox Automotive COVID-19 Customer Impact Survey¹, on-demand training for remote teams is essential. And it's altering the way DPOs and GMs are hiring for future talent: up to 47% of dealers surveyed said they plan to place a greater emphasis on tech-savvy skill sets for future job candidates.
Your DMS Is Your Technology Go-To
When I talk to dealers who are navigating so many changes, one thing is clear: it's time for their technology investments to prove their value. And that's one of the key components of being a data-driven dealership: leveraging the DMS to optimize your dealership's data. One of the biggest things that stands out right now is cash. For many dealerships, Days-to-Fund are as high as 15 days. That's a long time to wait for cash to clear. You can use the tools within your DMS—your contracting tools, your reporting—to get paid faster. Forecasting for dealerships right now is extremely important. Dealers are beginning to regain confidence in the market with 60% of dealerships surveyed feeling confident that they'll be operational for the next 6 months at the current rate¹. Knowing what you need to measure, now, to get to the heart of the matter fast with DMS Critical Analytics helps dealers unlock operational opportunities and capture insights.
The Future of the Digital Dealership
The first thing that I would do as a DPO or GM would be to call my Performance Manager and ask, "What do i need to do in the next week, two weeks, three weeks to get my survival plan and thrive plan put together?" Dealertrack DMS Performance Managers are like operational efficiency "coaches," with years and years of dealership management experience. Their primary goals are to look at the processes that are driving your business and put strategies in place to manage your largest assets. They're not sales people. When we think about all of our partners who needed to get their virtual showrooms up and running in the days after social distancing went into place—the time, technology, and tools it takes to make that conversion—our Performance Managers were on-hand to help. And dealers still have to run month-end accounts. Inventory management is still a key component of running your business. Having a Performance Manager in your court is like having a full time, dedicated consultant there to align your business needs to your technology tools and processes.
A New DMS for the New Normal
In addition to offering more online, virtual training, webinars for dealership staff and owners, and resources designed to get your business back on the road to success, Dealertrack DMS has undergone our own digital transformation to meet the needs of our partners who are making the switch to a new DMS. As anyone who has undergone this technology change knows, it's a big decision. Many of our partners make the switch to Dealertrack because of our open-source accessible platform that allows for you to integrate with the third-party vendors of your choosing without exorbitant fees. This has the potential to save your dealership a lot of money—up to $42,000 per year on average². We've transitioned our installation team to a fully remote, virtual implementation process. As of May, we've switched 23 partners to Dealertrack DMS with this new process. We now have the capability to train your staff without disrupting your business or your goals for making the transition. We're helping dealerships take on the process and learn on their schedule, in a new and reimagined model.
At the start of the year, I don't think we had anticipated going through as many changes and challenges in such a brief amount of time. We didn't know how capable both our team and our partners would be to rise to meet the challenge. Looking forward, I don't know that business is back, per say. But we're moving forward on the road to resilience.
HELPING OUR CLIENTS MAINTAIN BUSINESS CONTINUITY IS A TOP PRIORITY. VISIT OUR BUSINESS CONTINUITY TOOLS & RESOURCES CENTER FOR MORE.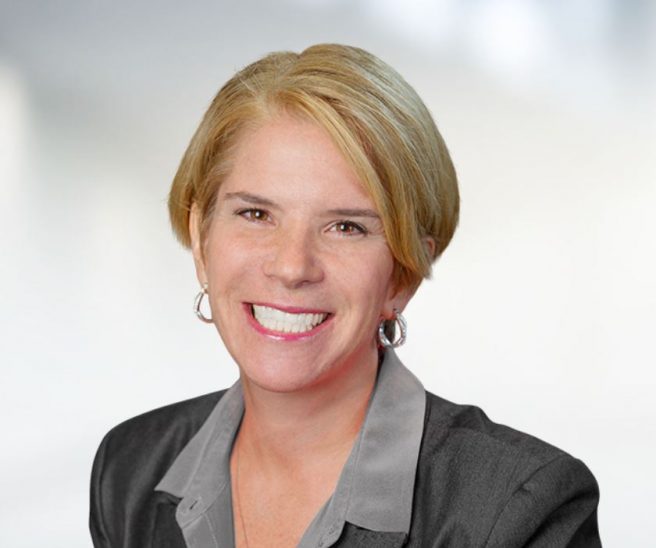 Mandi Fang
VP—Operations, Dealertrack DMS
Mandi Fang is the Vice President of Dealertrack DMS. She brings with her a wealth of experience from DMS and vAuto, working closely with key internal and external stakeholders to prioritize and pursue product initiatives that advance business goals for clients and the Cox Automotive Retail Solutions Group. In 2016, Mandi was recognized as one of Auto Remarketing's Women in Remarketing and received the Spirit of Leadership Award from Women's Automotive Association International.
Prior to Cox Automotive, Mandi successfully held product development, management, customer relationship and sales roles with automotive industry leaders Reynolds & Reynolds and Digital Motorworks, earning multiple awards for her service. Mandi received her Bachelor of Arts in communications from Morehead State University.
¹2020 Cox Automotive COVID-19 Consumer Impact Study.
²https://us.dealertrack.com/lets-do-the-math-integration-fees-are-hurting-your-dealership/