Better payroll is a critical need for dealers. But many are settling for solutions that limit their ability to process payroll efficiently, forcing tradeoffs, and keeping teams from more meaningful HR activities. In addition, many dealers sacrifice payroll efficiency simply due to the fear of change. We sat down with Will Boudreaux, CEO of Netchex, to help our dealer partners understand how a modernized, integrated payroll solution can help as year-end approaches.
Why Now?
Q: With year-end approaching, many controllers who might want to upgrade their payroll solution might be concerned about timing. Why is now a good time to act?
A: Businesses must determine the best time for a change considering other initiatives and priorities. But a start at the beginning of a calendar year is for sure an optimal time when considering a payroll migration. Clients like the clean break between years – allowing their prior system to keep balances and reporting items whole and take advantage of the resetting of liabilities, accumulators, PTO plans, and the like with the new year. Additionally, it's less data transfer between systems making it easier for all parties to have a successful launch. Finally, a new year allows for new initiatives. Clients like to use the migration to Netchex to kick off things like Self Service, Benefits Administration, or introducing new processes for handling historically manual tasks like PTO requests or performance reviews. A new year provides a great time both from a liability break and process improvements.
Will Integration Really Help?
Q: Could the integration between Dealertrack DMS and Netchex's payroll platform actually make year-end reporting easier at my dealership? How?
A: Well – it depends. If Netchex takes over the processing of your payroll prior to the year ending, we'll also handle all year-end reporting like W2s, 1099s, and 1095s. Additionally, we'll file taxes for each quarter that a client is with us during that year as well as all year-end tax reporting.
Why Netchex?
Q: We give our Client Partners the option to choose other third-party solutions to manage HR and Payroll functions. So, then, why should dealerships partner with Netchex versus another third-party vendor? What is the true key benefit of the Dealertrack integration? How are we leveling up?
A: Netchex and Dealertrack DMS recognize there are alternatives in the HCM space other than our solution. We spent a lot of time discussing ways to differentiate and it really starts with the integration. Being able to have support from both parties to ensure bi-directional data flow is a huge win for our shared clients, especially when it comes to tech time and commissions. Plus, they love the employee mobile app that gives their teams direct access to all their data. Additionally, Dealertrack has educated Netchex on the small details that make a successful dealership run and we have ingrained many of those practices in our solution – tasking with reminders, pay policies, PTO policies, manager functionality for access to employee activity, handling 941's – those are just a few examples of our understanding of the dealer space. Dealertrack DMS also has set a high bar for service and as such, Netchex delivers on that level. The reality is many companies might be able to get associates paid but nowhere near as efficient as our offering. In reality, Netchex benefits add up in time savings and liability. Our partners report that:
The employee portal access is a time saver.
Tasking and reminders to employees and managers are huge time-savers.
They do not want the tax liability; most controllers love that they don't have to do the 941's/year end reporting, Cobra etc.

What does the transition look like?
Q: Smooth onboarding, ongoing consultative support is something Dealertrack DMS clients expect from our partnership. How is Netchex meeting this standard?
A: Well, I pointed to this in the earlier question, and I'll share some more detail. Netchex has created Dealer-specific onboarding and service teams. These associates wake up each day and only think, act and work in the dealership world. This allows for deep understanding of need and more importantly, the ability to consult at a high level with Dealertrack DMS customers. Sharing best practices, as well as guidance away from potential pitfalls, is cornerstone to our service delivery. With over 1,000 Dealertrack rooftops installed, Netchex has the experience and understanding of dealer service expectations.
How does Integrated Payroll, powered by Netchex, save time?
Q: Let's talk about time-savers. How does the integration between Dealertrack's DMS and Netchex benefit dealership staff from day one and day-to-day? What time-savers are users now taking advantage of?
A: When designing the integration for Dealertrack DMS and Netchex, we focused on the pinch points that are time-sensitive, volume intensive, and critical for accuracy. Pay has to be correct and on-time. Moving critical pay data like commissions and Tech Time in an automated fashion not only saves administrators tons of time, it provides peace of mind that it is accurate. On the back end of payroll, GL integration is critical for dealers to close jobs as well as their books. Making this a key component of our integration strategy has been well received and a big win for dealers. One dealer, Budd Baer Auto Group, estimated we saved them 4 days of work every month.
What improvements are being made?
Q: Have any enhancements or improvements to the solution been made since the partnership was announced, and what is planned for 2022?
A: Netchex and Dealertrack DMS are consistently eliciting feedback from clients to ensure the best experience. Whether it's enhancing reporting capabilities around Tech Proficiency or Monthly accruals or even application workflow within Netchex, we not only listen—we deliver. Our journey to create the best experience isn't over, either – we have new solutions and services planned for 2022 all coming from client feedback.
Simply by switching to Netchex, Lawley Auto Group's entire hiring and onboarding process was streamlined so that hiring managers won a ton of time back in their day, and new hires now spend their first day doing the job they were hired to do. – Will Boudreaux, Netchex CEO
Where's the proof?
Q: Can you share any anecdotes or success stories from your experience switching dealerships over to Netchex?
A: Lawley Auto Group is a favorite of ours. They're multi-state, multi-location and came in with struggles related to onboarding, timecards, and manual accounting processes. An employee's first day was spent filling out paperwork, timecard edits for 250 employees was taking a full 8-hour workday. Plus it took a lot of  time for every location to sign-off on the payroll, and managing Tech Time was always a struggle. Simply by switching to Netchex, Lawley Auto Group's entire hiring and onboarding process was streamlined so that hiring managers won a ton of time back in their day, and new hires now spend their first day doing the job they were hired to do. Our mobile app timekeeping means significantly fewer errors on timecards, plus remote approval for all the locations. And the integrated payroll handles Tech Time automatically. We've saved them several hours each week, and of course, the thousands of dollars associated with that time.
Dealers asking "why now," before switching to an integrated payroll technology must consider the benefits and challenges associated with making the move. And, the longer you wait, the benefits of time savings, better onboarding, and year-end reporting begin to vanish. Upgrading your payroll process and technology is a critical need for your business. The accelerated digital landscape is here to stay. And your dealership's most critical and largest expense—your payroll—simply must keep up.

Will Boudreaux, CEO of Netchex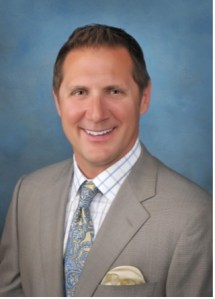 Will Boudreaux is the founder and CEO of Netchex – the fastest-growing payroll services company in the country. Technology-centric but service-driven Netchex has become a leader in the Human Capital Management industry.
Will launched Netchex in 2003 based on an innovative vision of how deliver solutions in the payroll services industry.