The automotive retail market is more competitive now than ever, and car dealers need every advantage.
Almost all franchise dealerships say their dealership-management system is the most important system they use, according to a Dealertrack whitepaper.
Yet, it also seems to cause the highest levels of dissatisfaction. Training, open integration and cost control are central challenges. So, why don't dealerships just find a new DMS provider that can meet their needs and offer an open, modern and easy-to-use system?
With fears about losing access to their data, costly integration fees and getting locked into another long-term contract, many dealers admit the DMS is the most difficult system to switch.
The automotive retail market is more competitive now than ever, and dealers need every advantage to maintain their edge.
Customers are doing their research ahead of time. They are armed with information they can use in negotiating and choosing which dealership to work with. An outdated DMS won't cut it.
Here's why dealerships that aren't thrilled with their current system should do something about it.
Partnership
A provider should be a partner, not just a software or technology vendor.
That partnership should be evident from the first point of contact, straight through to ongoing training, performance management and continued system operation.
When doing research or getting referrals from other dealers, ask how well the DMS team supports the dealership, both at the time of installation as well as down the line.
If dealer question whether they were sold a system and left to figure things out for themselves, they chose a vendor, not a partner.
Flexible Contract Terms
You shouldn't have to be trapped in a contract that isn't working for you. The average contract length of five years doesn't work for all dealers. Contract terms can tie a dealer's hands.
A DMS partner should always be on their toes, striving to keep the dealer's business with great service, key functionality and continued innovation. Contracts are a way of life with many parts of business, but a DMS contract shouldn't hold you back.
Cost
There's nothing worse than thinking you know the price, and then getting nickel and dimed. Of course, these days it's not actual nickels and dimes; it's hundreds or thousands of dollars. With the average dealership using seven software systems to complete a sales transaction and with average monthly fees of $500 each, dealerships are spending approximately $3,500 a month, or $42,000 a year, to access their own data.
High add-on fees for integrations with other software systems should not be on the DMS partner's cost menu. The price should be the price, with no surprises.
Experience
Some DMS providers are small start-ups, some large established companies. No matter what direction you go, the key is industry experience. Does the partner really understand what dealers want and need, and do they provide it? How do they treat clients? Do they approach challenges and address issues head-on, with an understanding of how the DMS fits into and supports the greater ecosystem?
Open Integration
A platform that offers open integration enables dealerships to easily connect their various solutions across vendors to create a more seamless workflow.
Through open integration, dealerships have the flexibility to choose the technology they want to use and don't need to log into different systems to access it. Logging into one system is a big advantage, but even more important is having the data accessible across solutions.
Cloud-Based Platform
Key to selecting a DMS provider is finding one that can address current needs while also having the advanced technology available to evolve at the same pace as the industry. Cue the cloud technology.
With a cloud-based DMS platform, dealers get the most up-to-date version of software without having to maintain a server or do manual updates. Better yet, cloud technology can be accessed anywhere there is an internet connection, while also keeping customer information secure.
A DMS vendor can't rest on laurels. Otherwise, it will go the way of the dinosaurs.
This article originally appeared on Wards Auto here.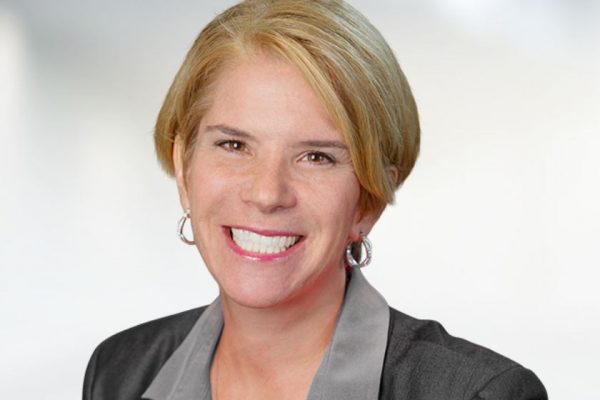 Mandi Fang is vice president and general manager of Dealertrack DMS, a Cox Automotive brand. Before that, she spent two decades focused on developing auto retail products and building a performance-management model for dealers.