In times of industry turmoil, the big tend to get bigger, and the small, well the small sometimes don't survive. It's the natural evolution of the industry, but that doesn't mean small dealerships are doomed to unavoidable extinction. There are ways to adapt to industry change and stay atop the proverbial pecking order, for dealers of all sizes. And, as it turns out, the right controller and the right accounting team can mean the difference between dealers that thrive and those that are struggling to survive.
The Difference Between Thriving and Surviving Dealerships
Within the past 18 months, we have seen our own version of "survival of the fittest" in the automotive sales industry. As circumstances have forced dealers to adapt to a new way of doing business, some dealers have embraced digital experiences, while others have been less eager to evolve and have felt the difficulties of a down economy.
In general, top-performing dealers—those that have become more profitable and efficient—have accelerated their adoption of digital technology significantly more than the static dealers—those that have become either less efficient and profitable, or stayed the same.
Unfortunately, even among those dealers that have adopted digital technology, some have walked back the progress they've made—perhaps explaining why only 62% of static dealers believe that digital changes will create long-term benefit, compared to 83% of thriving dealers.

Communicating at the Speed of Digital
Out of necessity, the digital era has introduced a new, more efficient way of communicating within dealerships. Over the past 18 months, dealers have had to rely on Zoom calls and other modern forms of communication, just to survive. These new technologies have enabled dealers to communicate better, but they've also resulted in dealers communicating more—an ironic technological twist, considering we're also working apart more than ever too. It's easier than ever, for example, to hop on a Zoom call with a parts manager to learn new processes. If dealers thought they were communicating well before, the new digital era has introduced the industry to a higher level of communication efficiency.
In the accounting office, where communication is often done with numbers and documents, the digital era has paved the way for more paperless adoption. Prior to the pandemic, dealer accounting offices were slow to adopt digital document scanning. But now, as people work from home and can't be near the source documents nearly as often, the industry went from 50% adoption to full adoption, nearly overnight. Even if these new processes were forced on dealerships, their benefits will be felt well beyond a window of temporary distancing because, simply put, it's a better way to communicate long-term, and it creates efficiencies that are felt throughout the entire dealership.
Integrity of Numbers and Integration Across Channels
One way dealerships experience inefficiency is through a general lack of communication between disconnected technologies. When one department's technology says one thing, and another department's technology says something completely different, it can be a nightmare for accounting offices to figure out whose numbers they can trust and how to reconcile the differences.
If the goal is integrity in numbers (and it should be for every dealership accounting office), integration of technologies is hugely important in the new digital era. When technology is integrated with the help of a centralized DMS that connects every department's technologies across the dealership, controllers don't need to worry whether they can trust the numbers on one department's dashboard. They don't need to worry about why the CRM data doesn't match the customer pay repair orders on the financial statement. Integration is automatic, and it's more important than ever before as dealers embrace digital.
In Closing…
No matter what some dealerships believe, the digital advancements made during the past 18 months are here to stay. They have already started to separate the evolving dealers from the static dealers, and they will continue to act as a dividing line between dealers that prioritize profitability and efficiency, and those that don't.
As your dealership continues to embrace digital, give your accounting team the tools they need to enable better, more efficient communication between your teams and between your technologies. Empower them with improved communication and integration and your dealership will continue to evolve in the new digital era.
About the Author | Karli DeVall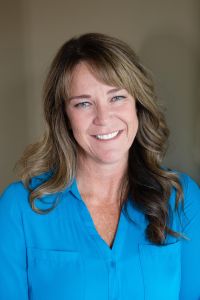 Karli DeVall is the CFO at Tim Dahle Nissan and Red Rock Auto Group. Prior to her current role, she spent ten years running an accounting and consulting practice in the retail automotive industry where she specialized in fixing broken accounting offices. She is passionate about the role that controllers and accounting teams play in the business and looks for ways to empower teams to connect and showcase their skills to their community.