Rise and shine, two-zero-one-nine! It's time to meet year end with fresh optimism and a health strategy. If your role at the dealership is to manage, prepare, or file year-end tax forms, W-2's (or anything in between), here are some solutions for staying calm, preparing for surprises, and impressing everyone around you by rising to the challenge.
Dealertrack DMS reached out to our own internal leader and zen master Miranda Mataafa to get advice for controllers prepping for this integral time. Miranda has nine years of experience developing our clients into a community of experts. She knows that even small things turn into big issues during the process, and she's always looking for new ways to help everyone involved build solid, strategic practices. Now, let's dive into her advice:
Mark your calendars—now.
Q: What important dates do dealerships need to have on their calendars—right now—to avoid catastrophe later?
A: W2's must be postmarked by January 31st regardless of if you are paper filing or e-filing. Other important dates are at the top of this page for reference.
Focus, focus, focus.
Q: How should controllers prioritize tasks to prepare for year-end billing?
A: A lot of Controllers find it more effective to handle year-end tasks as early as possible, most starting in December and, if possible, working with minimal distractions. These distraction-less days will happen when no one is around so Saturdays are usually a good day to knock out year-end tasks. Reports are also a Controllers' life so getting all the reports you need together before you sit down to complete any IRS forms will help you knock out the majority of your work without having to worry about stopping to go down another path; but be prepared to find those paths as you're reconciling 12 months of transactions and making sure everything is accounted for.
Reach out for support.
Q: Where can controllers go for support if they get stuck?
A: Our support center is open 7 – 4 Mountain time on Saturdays as well so we're here to help you if you get stuck on anything. Another great resource to begin with is the DMS 360 user community, where you can login and literally connect to other Dealertrack users within the community. And, if you need specific dates, filing info, etc., check out our year-end resource hub.
Don't save it all for the last minute.
Q: How do you suggest dealerships stay organized throughout the year, and not just while preparing for year end?
A: Run monthly and quarterly year-end reports–not just when you're filing quarterly taxes (although those are helpful). With things like 1099 reports, make sure you're checking in on those quarterly; for your quarterly tax reports make sure you're aware of those monthly, if possible. Try to automate as much as you can! Financial Analysis DOCs are helpful and keep month-by-month columns open for comparison so you can spot anything weird before it gets messy.
Tip: There's nothing worse than getting to January 30th, and finding your printer eats a couple of forms and ending up short. Also, print on plain paper first to make sure your amounts and boxes are correct before printing on your forms.
The Nitty-Gritty.
Q: What advice do you have for preparing forms, documents, etc?
A: Order more forms than you think you'll need. You can get these here, but make sure you have an account set up as you'll need to login first. There's nothing worse than getting to January 30th, and finding your printer eats a couple of forms and ending up short. Also, print on plain paper first to make sure your amounts and boxes are correct before printing on your forms.

Tried, and true, advice for beginners to experts.
Q: What wisdom could you share with controllers as they begin their process?
A: If it looks weird, say something. Try to get other department heads involved in the accounting process as much as possible. Create a DOC and give access to the Fixed Ops Director so they can see what their department is doing. That DOC can mirror the Fixed Ops pages from your Financial Statement so it does double duty for you. It's overwhelming getting reports to match up but it can be done and is easier to maintain than trying to fix them later on down the line, or worse, creating new settings because you can't reconcile them.
Help us help you.
Q: Anything else you can tell folks?
A: Don't put it off. And, ask questions. You can never start preparing too early and the more questions you ask, the more you'll understand, and the better our support team becomes. Please fill out surveys on cases. Our leadership reviews these regularly and builds and improves processes based on what our clients' need.
About our expert: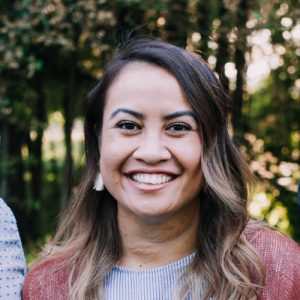 Miranda Mataafa is Dealertrack's Client Services Manager with 9 years of experience at Dealertrack and Cox Automotive. Miranda enjoys working for a company and team which, in her words, "looks for ways to improve and listens to internal and external clients when trying to make things better." In her spare time, she can be found teaching piano, exploring with her husband and three daughters, and traveling to New Zealand, Hawaii, Australia, or new places.